9 of the Best Wildlife Books You'll Ever Read
Interested in discovering more about wildlife through engaging stories about wild animals?
I read at least one wildlife book a month. It's my genre of choice as I naturally gravitate towards books on animals. Perhaps not all that surprising given that I have a Primatology degree and volunteer with primates.
Check out my top recommendations for wildlife books that I've enjoyed reading. I hope that you'll enjoy them as much as I did.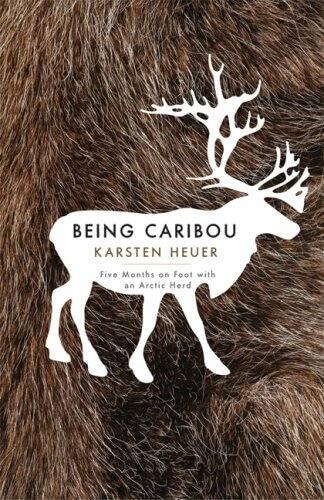 Synopsis: For eons, female members of the Porcupine caribou herd have made the 2,800-mile journey from their winter feeding grounds to their summer calving grounds. They once roamed borderless wilderness; now they trek from Canada, where they're protected, to the United States, where they are not. What's more, beneath the calving grounds lay vast reserves of oil. Determined to convey both the enormity of the caribous' migration and the delicacy of their habitat, Karsten Heuer and his wife spent their honeymoon following the herd. For five months, they traveled an uncharted course on foot over mountains, through snow, and across frozen rivers, with only three semi-scheduled food drops for support. As with the caribou, Heuer and his wife faced dwindling fat reserves and stalking by ravenous grizzlies and wolves just awakened from hibernation. Both a rousing adventure story and a sober ecological meditation, Being Caribou vividly conveys this magnificent animal's world.
Why I Enjoyed Reading About Being Caribou:
Caribou don't have the wow factor that some animals like pandas have. They don't draw you in as some wildlife species do. Before reading this book I had a mild interest in them at most. After reading it, I found caribou and Karsten's journey to be fascinating! I had no idea just how sensitive they were. I also recommend the Being Caribou DVD. I think it's even better than the book. After reading this book, not only will you never think of caribou the same again, you might think of them.
Synopsis: World-renowned primatologist, conservationist, and humanitarian Dr. Jane Goodall's account of her life among the wild chimpanzees of Gombe is one of the most enthralling stories of animal behavior ever written. Her adventure began when the famous anthropologist Dr. Louis Leakey suggested that a long-term study of chimpanzees in the wild might shed light on the behavior of our closest living relatives. Accompanied by only her mother and her African assistants, she set up camp in the remote Gombe Stream Chimpanzee Reserve in Tanzania. For months the project seemed hopeless; out in the forest from dawn until dark, she had but fleeting glimpses of frightened animals. But gradually she won their trust and was able to record previously unknown behavior, such as the use-and even the making- of tools, until then believed to be an exclusive skill of man. As she came to know the chimps as individuals, she began to understand their complicated social hierarchy and observed many extraordinary behaviors, which have forever changed our understanding of the profound connection between humans and chimpanzees.
Why I Loved Reading In the Shadow of Man:
If I could only choose one role model, it would be Dr Jane Goodall. Goodall and her books were what led me to pursue a Primatology degree, work in environmental education at the Calgary Zoo and volunteer with primates. I've had the pleasure of hearing her speak twice, and soon for the third time.
Through sharing her experiences with the chimps, you'll love how connected you feel to each of the chimps. Some of them you will love. Others you will loathe. This book, above any other I've read, really dives into the distinct personality that each animal has. It also makes you realise just how similar we are. I also highly recommending reading Next of Kin, or any of Goodall's books.
Synopsis: For animal lovers, nature enthusiasts, and the vast readership for gripping true-life stories, this African saga is a must-read adventure. It chronicles the unique Harnas Wildlife Foundation in Namibia, where Marieta van der Merwe and her family, former wealthy cattle farmers, have sold land to buy and care for embattled wildlife. We meet Sam, the "AIDS" lion infected by mistake at a vet clinic. Boerjke, a baboon with epilepsy and Down syndrome. Savanna, the one-eyed lioness. And Marieta van der Merwe herself, the inspiring proprietor of Harnas who shares her home with needy wild animals. Survivor of an early life fraught with personal tragedy in the African Bush, she now devotes herself as care-giver and ambassador for wildlife and wildland. Told with insight, humor, and thrilling immediacy by author and Harnas volunteer Barbara Bennett, this story will captivate readers of all ages.
Why I Loved Reading Soul of a Lion:
If I could only read five wildlife books the rest of my life, this would be one of them. The stories of love and connection are incredibly impactful. One story between a baboon and a goat will have you in heartfelt tears. You'll find yourself saying awww and wow, multiple times throughout this book. It's incredibly impactful for understanding the power of love, and it's ability to cross species.
Synopsis: Lawrence Anthony devoted his life to animal conservation, protecting the world's endangered species. Then he was asked to accept a herd of "rogue" wild elephants on his Thula Thula game reserve in Zululand. His common sense told him to refuse, but he was the herd's last chance of survival: they would be killed if he wouldn't take them.
In order to save their lives, Anthony took them in. In the years that followed he became a part of their family. And as he battled to create a bond with the elephants, he came to realize that they had a great deal to teach him about life, loyalty, and freedom.
The Elephant Whisperer is a heartwarming, exciting, funny, and sometimes sad memoir of Anthony's experiences with these huge yet sympathetic creatures. Set against the background of life on an African game reserve, with unforgettable characters and exotic wildlife, Anthony's unrelenting efforts at animal protection and his remarkable connection with nature will inspire animal lovers and adventurous souls everywhere.
Why I Loved ReadingThe Elephant Whisperer:
First of all, I commend Lawrence for taking a herd of elephants that would have been sentenced to death. That in itself is inspiring, but what I loved, even more, was seeing how Lawerence described a herd written off as nothing but trouble, not only transform, but flourish when given a chance.
Synopsis: Everyone warned Kobie Krüger that being the wife of a game warden at a remote ranger station in South Africa's largest national park would be an arduous move. The heat was unbearable, malaria would be a constant danger, her husband would have to be away for long stretches, there were no schools or nearby doctors for their three daughters, and of course the area teemed with wild animals. Yet for Kobie and her family, the seventeen years at South Africa's Kruger National Park were the most magical of their lives. Now, in The Wilderness Family, Kobie recounts the enchanting adventures and extraordinary encounters they experienced in this vast reserve where wildlife has right of way.
Why I Enjoyed Reading The Wilderness Family
I've read this book at least 5 times and keep coming back to it. How would you deal with a resident cobra at your doorstep? Or being isolated for months at a time? Keeping your family safe from floods? Kobie brings Africa to life in a way that few of us will ever know with her brilliant storytelling. I've made all my bookclubs over the years read this book and even people who aren't really into wildlife, have really enjoyed it.
Synopsis: One of the most important books ever written about our connection to the natural world, GORILLAS IN THE MIST is the riveting account of Dian Fossey's thirteen years in a remote African rain forest with the greatest of the great apes. Fossey's extraordinary efforts to ensure the future of the rain forest and its remaining mountain gorillas are captured in her own words and in candid photographs of this fascinating endangered species.
Why I Loved Reading Gorillas in the Mist
If I were to sum up this book in one word, it would be Digit, the silverback gorilla who Fossey became close to and who died a tragic and unnecessary death. You can see glimpses of Fossey's erratic behaviour. (There were rumours that she was schizophrenia.) But more importantly a look into the lives of these gentle giants. Seeing gorillas in Rwanda was one of the most incredible experiences of my life.
Synopsis: For filmmaker Rob Stewart, exploring sharks began as an underwater adventure. What it turned into was a beautiful and dangerous life journey into the balance of life on earth.
Driven by passion fed from a lifelong fascination with sharks, Stewart debunks historical stereotypes and media depictions of sharks as bloodthirsty, man-eating monsters, and reveals the reality of sharks as pillars in the evolution of the seas.
Why I Loved the Sharkwater Photo Book
I first saw the Sharkwater film and then bought this beautiful coffee table picture book to remind me of the beauty of sharks. It was this movie and book that inspired me to try shark diving for myself. It's incredibly impactful and debunks the myth of sharks as the man-eating machines that they've been depicted as in JAWS and in the media. Sharks are in jeopardy of being driven to extinction because of the cruel practice of shark finning. I'm convinced that shark tourism can be part of the conservation solution which shows that sharks are worth more alive than dead.
Synopsis: Hordes of bloodthirsty wolves are slaughtering the arctic caribou, and the government's Wildlife Service assigns naturalist Farley Mowat to investigate. Mowat is dropped alone onto the frozen tundra, where he begins his mission to live among the howling wolf packs and study their ways. Contact with his quarry comes quickly, and Mowat discovers not a den of marauding killers but a courageous family of skillful providers and devoted protectors of their young. As Mowat comes closer to the wolf world, he comes to fear with them the onslaught of bounty hunters and government exterminators out to erase the noble wolf community from the Arctic. Never Cry Wolf is one of the brilliant narratives on the myth and magic of wild wolves and man's true place among the creatures of nature.
Why I Loved Never Cry Wolf
This was the very first wildlife book I ever read, which I read when I was 14. Years later, it's one of the most memorable books, especially one scene with a mouse. That's saying a lot given how much I read. It's also one of the most impactful for changing our perceptions about wolves. After reading this, it's hard to justify the senseless culling of wolves that takes place throughout North America. Pacific Wild shares how you can help save wolves and stop the wolf hunt.
A hilarious, highly original collection of essays based on the Botswana truism: "only food runs!" With a new introduction and new material from the author
In the tradition of Bill Bryson, a new writer brings us the lively adventures and biting wit of an African safari guide. Peter Allison gives us the guide's-eye view of living in the bush, confronting the world's fiercest terrain of wild animals and, most challenging of all, managing herds of gaping tourists. Passionate for the animals of the Kalahari, Allison works as a top safari guide in the wildlife-rich Okavango Delta. As he serves the whims of his wealthy clients, he often has to stop the impulse to run as far away from them as he can, as these tourists are sometimes more dangerous than a pride of lions.
Why I Enjoyed Reading Whatever You Do, Don't Run
This book has laugh-out-loud moments that will leave you wondering whether we're really the smartest creatures on the planet. I recommend this entertaining wildlife read before going on safari.
How to Read Wildlife Books
I read most books on my Kindle, which I can't recommend enough. It's lightweight and always in my purse. It's also ideal when travelling since it can hold multiple books at once. I also find it extremely convenient when travelling with my husband and he wants to go bed, while I want to read. I can read with my Kindle Fire's backlight, while he sleeps undisturbed. You can get up to $30 off your Kindle on Amazon as part of Amazon's Black Friday Deals Week, but only until Nov. 27th.
I'd love to hear your wildlife book recommendations. Let me know in the comments below.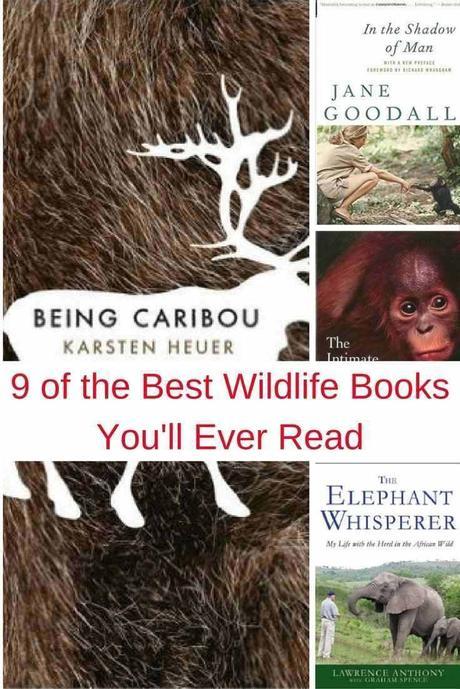 Note: This post contains affiliate links in which I receive a commission at no extra cost to you. I only recommend books that I've enjoyed and think you will too.
This website uses cookies to improve your experience. We'll assume you're ok with this, but you can opt-out if you wish. Accept Read More