Hardcore anime fans may have already seen most of these shows, but have a look and see if you've missed something. And for those of you who are completely new to the genre, I'd suggest you start off from #1 on the list and move your way down.
#9 Prison School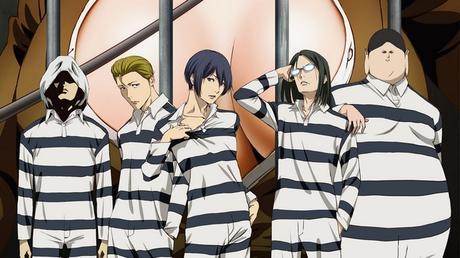 This is one of those wild anime shows (also known as ecchi) that's filled with lots of inappropriate stuff. The story goes around the only five guys that get into a school filled with 1,000 girls. The school also has very strict punishing system, which the boys fall victim to from the beginning. Well, you can imagine the rest.
#8 Highschool DXD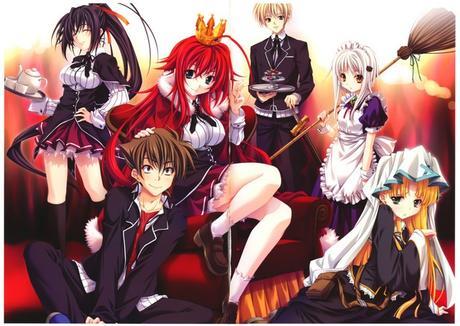 In this series, there's a battle between angels and devils going on, and the devils are actually the good guys. The show goes around a high school boy that gets reincarnated as a devil. The show contains lots of grown up stuff.
#7 Kill La Kill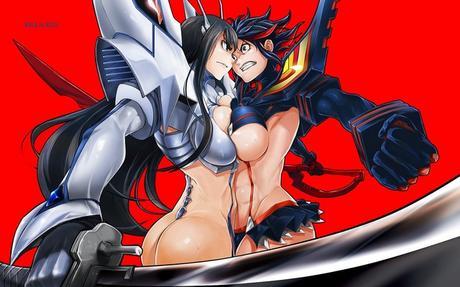 Kill La Kill is a favorite among cosplay enthusiasts, mostly because of the sexy costumes you see throughout the show. The story is about a schoolgirl named Ryuko Matoi who's on a mission to find her father's killer. It's packed with both action and comedy.
#6 Highschool Of The Dead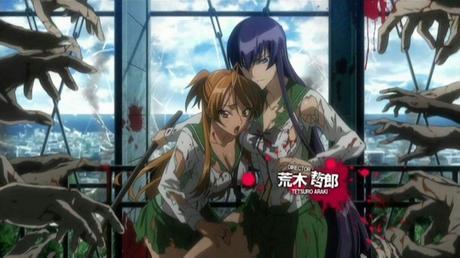 Too bad it only lasted one season, because the show was truly entertaining with lots of action, zombies, blood, and some sexy/comedy scenes. You can think of Highschool Of The Dead as the Walking Dead of the anime genre.
#5 Legend Of Korra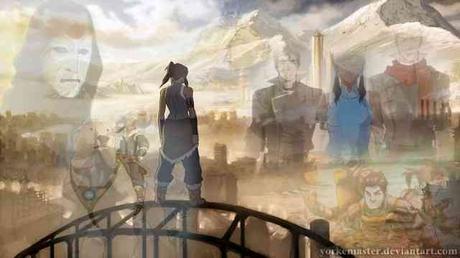 Some say Korra is not technically Anime, but I disagree. Korra has a great story that'll keep you hooked till the end. But it would be more entertaining if you watch Avatar: The Last Airbender first.
#4 One Punch Man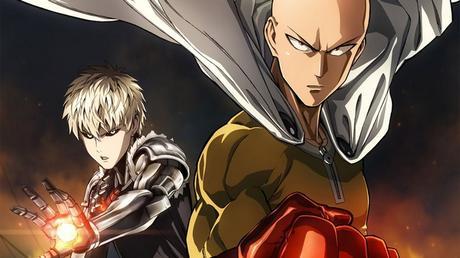 Monsters, evil villains, and a guy who beat them with one punch? What's not to like? One Punch Man is like a anime superhero show. The plot may seem a bit odd, but you must see it to believe it.
#3 Tokyo Ghoul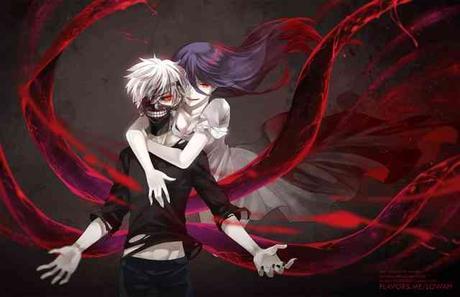 Tokyo Ghoul is one of the few anime shows that has a mix of action, gore, and drama. This show will drag you into the story from the first episode. The story goes around a college student who gets transformed into a half-ghoul. The show is about his battle to keep his half-human side alive.
#2 Monster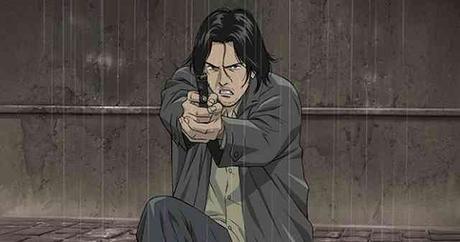 Monster is a really dark drama series that sort of reminded me of Dexter. It's a psychological thriller that tells the story of Dr. Kenzō Tenma, a brain surgeon who finds himself regretting saving a life that he shouldn't have. This show has a very strong and an adult storytelling style that I haven't seen in any other anime I've seen so far.
#1 Death Note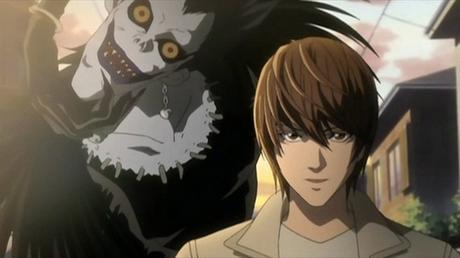 Death Note is still my favorite anime of all time. It's maybe because I love shows with an antihero or maybe because the story is actually damn entertaining. Death Note is about a high school kid, Light Yagami, who finds himself in the possession of a notebook that kills anyone when you write their name on the book.
Light is later challenged by a detective named "L", who's just as intelligent as Light Yagami. The battle between these two won't disappoint you. A Death Note live-Action movie is also in the works for Netflix.
I'm always on the look for more cool anime, so if you know any other great shows, let me know in the comments.
Tags: 
anime
Death Note
Kill La Kill
Light Yagami
One Punch Man
sexy
superhero
Tokyo Ghoul