So, I just placed an order that was 80% off at Gloss Jewelry.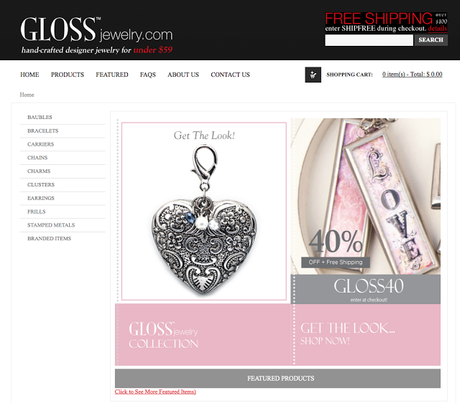 They have pieces that are similar in nature to Poetic Wax and hand stamped charms. 

Years ago, H bought me a Poetic Wax necklace with an M charm. I have been meaning to add a small H and J to my necklace.......and I finally did.....for $5.20!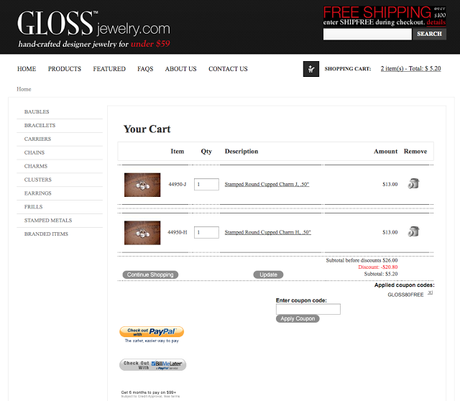 If you use the coupon code: GLOSS80FREE, not only do you get 80% off, but also FREE SHIPPING! This is a good time to pre-order for upcoming birthdays!
Don't throw anything at me.....but we are almost 6 months out from Christmas. Just sayin'. 
Run....don't walk to this sale!