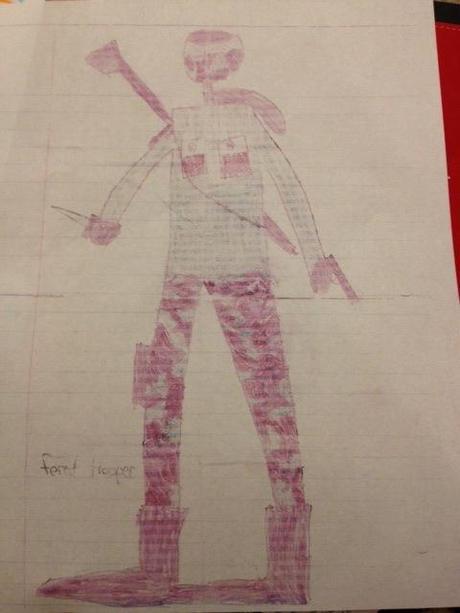 KPHO: A couple pulled their sons out of Scottsdale Country Day School last week because they said the headmaster threatened to expel their 8-year-old for drawing "highly disturbing" pictures.
"In this situation, it's actually the principal of the school who bullied the parents – so much that we couldn't even be safe in that environment," said Jeff, whose last name we're omitting to protect the identities of his children.
The three images in question depict a soldier, a ninja and a Star Wars character - possibilities for the 8-year-old's Halloween costume. Each of the drawings show the character holding either a gun or a knife.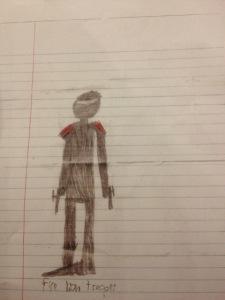 "I think we really send our children the wrong message when we show that, as adults, we're so afraid of our shadow that an innocent picture – that any 8-year-old might've drawn – is cause for this kind of concern," said Jeff.
During the meeting, the headmaster also showed Jeff his son's journal, where the headmaster had highlighted words he found violent and unacceptable. One passage about escaping a killer zombie at a haunted school read:
"I'd open the window, but, stand back quickly. Booby-trapped. Shoot the gadget – a rope gun – I'd swing across without getting hit." Many of the third-grader's other journal entries were about saving the earth and protecting humanity.
In one passage, he wrote he'd like the ability to stop an atom bomb and stop bullets.
But Jeff said the headmaster told him he couldn't guarantee the safety of other students with his son around. "I don't understand how somebody can say that about an 8-year-old that has no history of violence, no history of making threats – nothing at all," he said.
Jeff said his son is gifted and can get easily frustrated – but, the most he'd ever done at school was crumple up some papers and throw his eyeglasses to the ground.
According to Scottsdale Country Day School's online student and parent handbook, "drawings that depict weapons" are grounds for expulsion.
The school declined to comment on the situation.
Reason ∞ to home school.
DCG