Happy Friday! Today's blog highlights some different ways you can have your calligrapher address your envelopes. Just another way that you can distinguish your wedding stationery.
Enjoy the pics and your weekend and I'll be back on Monday. --ct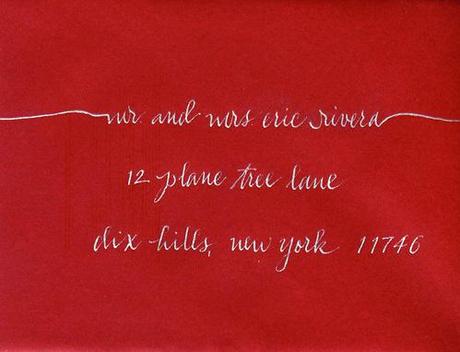 Duffy script with tails lettered to the edge - by CT-Designs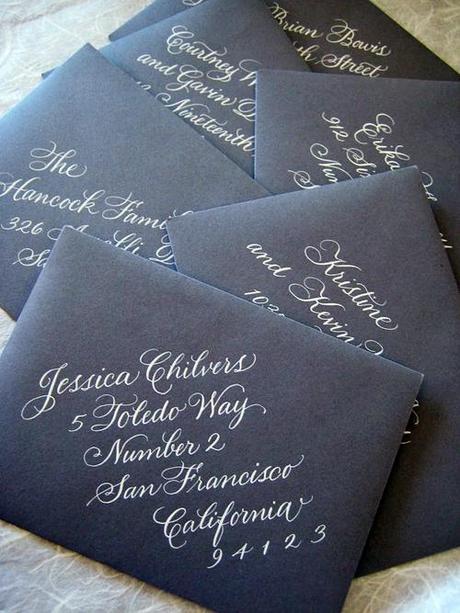 Refreshing slanted lettering... Might begin a new trend - by Lisa Holtzman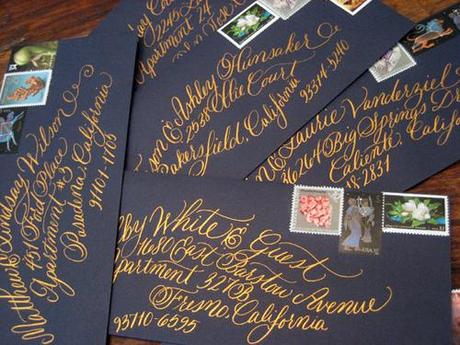 This beautiful, undulating lettering style is called "San Francisco" - by CalligraphybyHillary on Etsy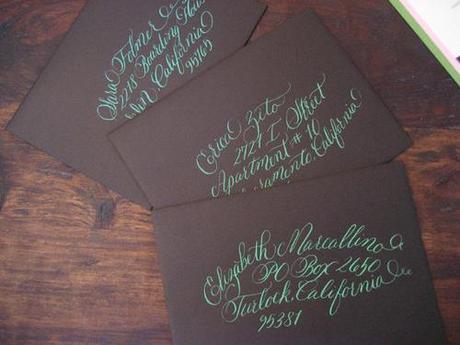 Another version of "San Francisco" Check out her site, she has some truly unique layouts!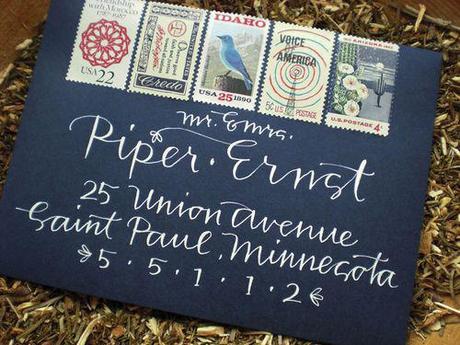 I love white ink on anything and the larger names balance nicely with the address - by Primele on Etsy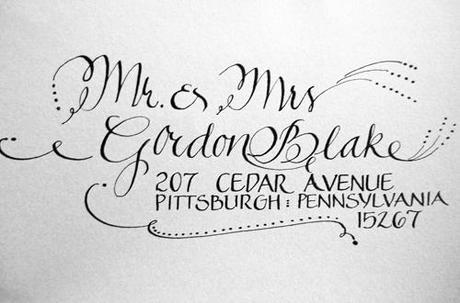 Added flourishes that create a nice frame - by Eyecandycalligraphy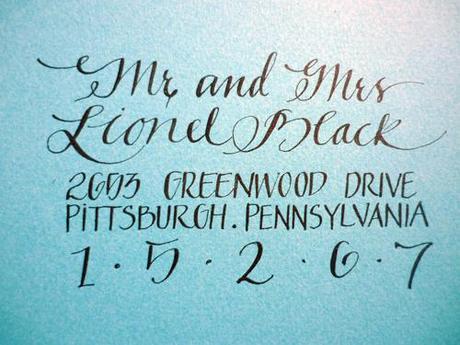 More from Eye Candy... I like the mixing of script and block as well as the scaling.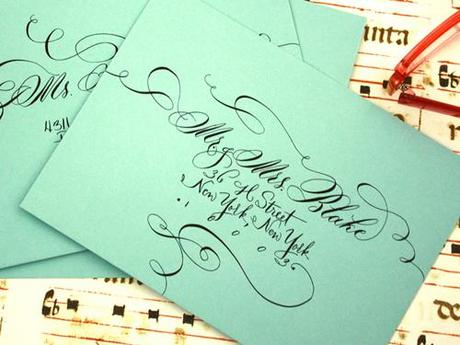 Beautiful flourishes and enlarged names from one of my all-time favorite
calligraphers - Danae Blackburn-Hernandez