It's hard to believe Thanksgivingis only one week away!The season already seems to be going so fast -- it seems like November has barely started. 
In the spirit of the holiday,I've compiled 8 of my top tips for styling your Thanksgiving table!
Whether or not you already have a style in mind,these tips are sure to bring some fresh ideas to the table!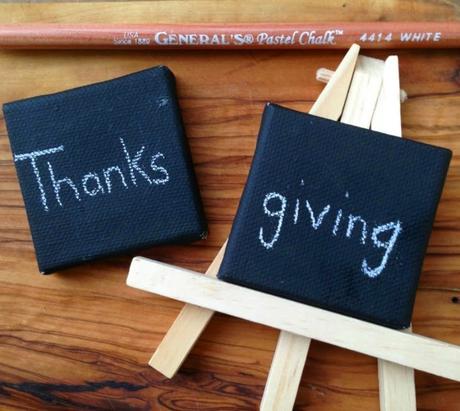 1. Set-up early
Creating a table scape is the most fun
when you have the time to do it at your leisure!
I like to start setting up about
a week before Thanksgiving,
since it gives me time to come up with a scheme,
gather pieces,
and pull it all together.
This also gives you time to
grab pictures
before everyone comes over!
For inspiration, I typically like to go back
and look at pictures from my tables in years past,
and then look on Pinterest for a few fresh ideas.
Once I have a concept,
it's easy to start pulling from what you already have,
and then can fill in the gaps with a few trips to the store!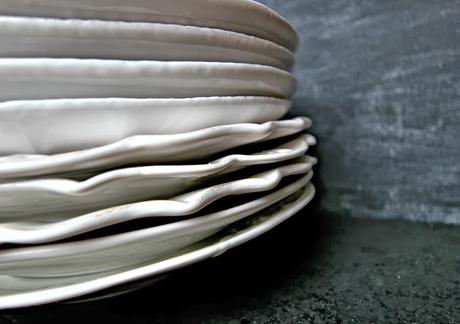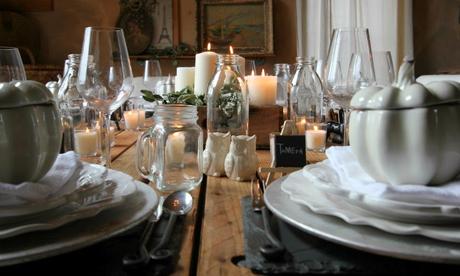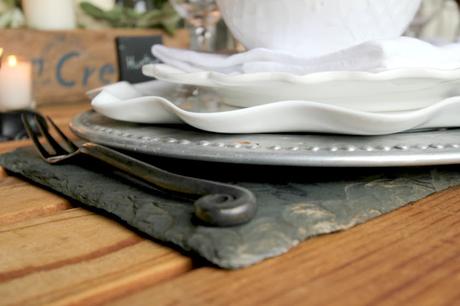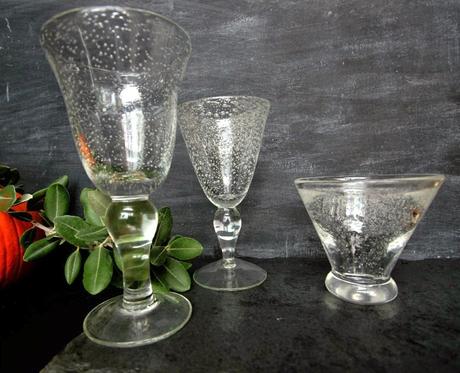 2. Collect white plates and clear glassware
Since Thanksgiving is all about the food,
white dishes ensure the meal is a focal point.
I collect all different types of
white and cream dishes
throughout the year in sets of two,
so every place setting is a little unique.
Layering plates also gives the table more depth.
As for glassware,
I like to pull from our collection of clear ware,
such as our classic bubble glass
and clear milk bottles
which I fill with water for the table.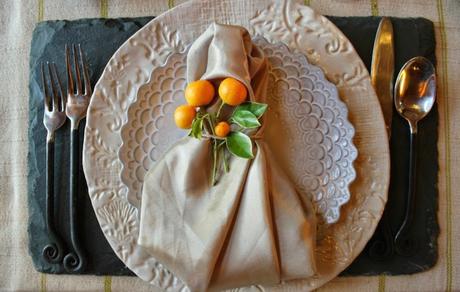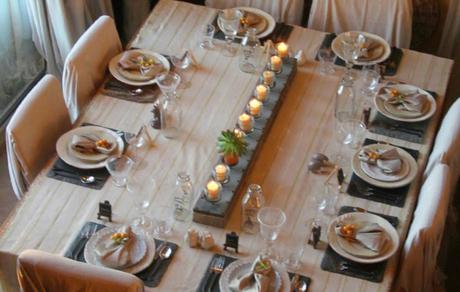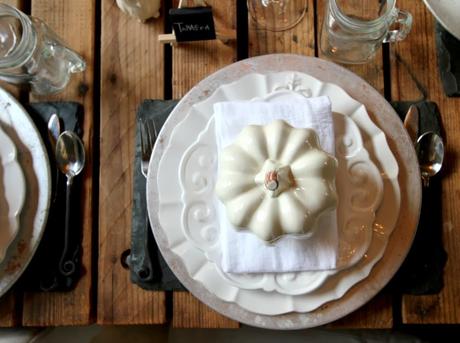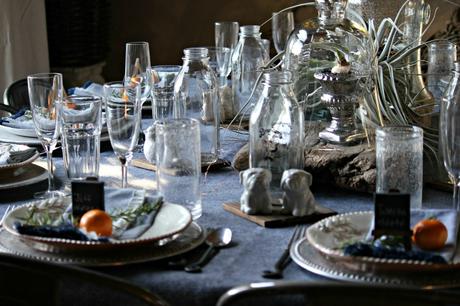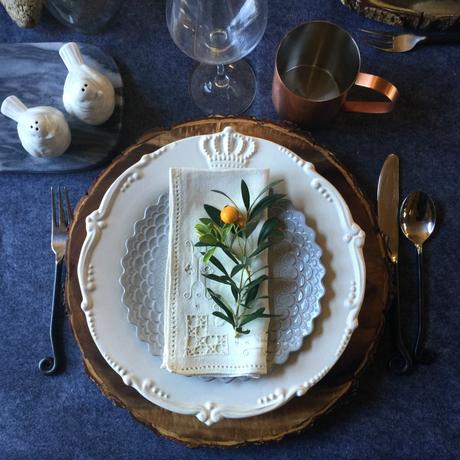 3. Use mixed materials on the tableThroughout the years, I have styled our table with both a tablecloth and without, sometimes opting to let it serve as the great wooden farm table that it is. When I do opt to cover it, I prefer to go to the fabric store instead of resorting to a traditional tablecloth, because there are so many more options and I can get a piece of fabric that fits our custom table properly! Felt, canvas, flannel, and fabric with natural cotton fibers are all great options that will give your table some extra texture. On top of that, I set chargers at each place setting, and choose either slate, wood, ceramic, or metal depending on the feeling I'm going with. If you're looking for an easy charger idea, head to your local hardware store and check out their tile section.Our slate chargers were originally roofing tiles!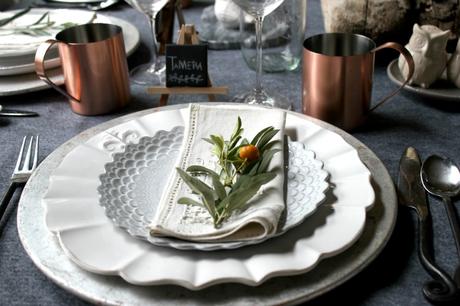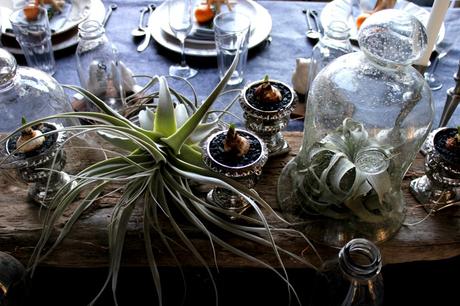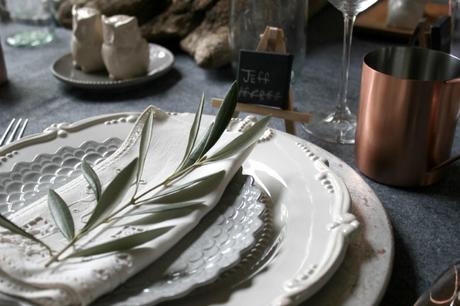 4. Incorporate fresh greenery and produce
Integrating natural elements
is always my favorite touch on the table.
There are many different ways
you can achieve this,
such as adding herbs on each place setting,
creating a succulent centerpiece,
or incorporating potted bulbs on the table!
You can also incorporate fresh leaves, squash, or air plants --  it can be as simple as things you can pull from your garden or the grocery store. Since we live in Southern California, I like to add citrus to bring a bit of a socal vibe to the table. Kumquats at each setting are a great way to bring the element in without letting the color over power the table!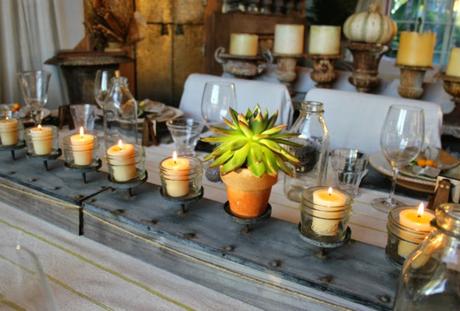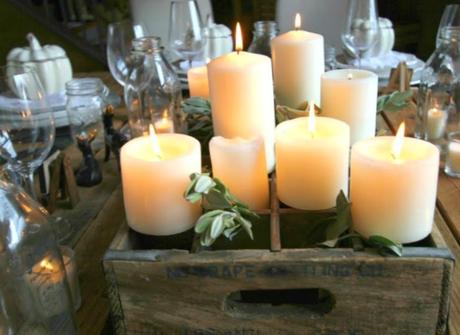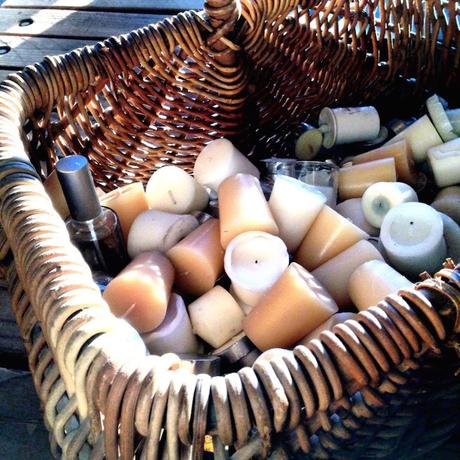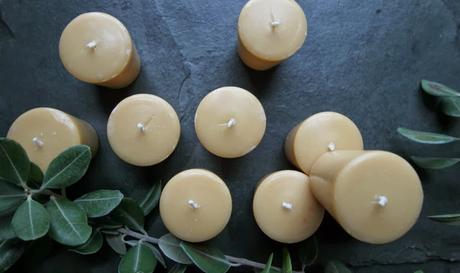 5. Use candles and twinkle lights for ambiance
Candles are such an easy way to add
drama to a table,
and they create a beautiful light
after the sun goes down.
I like to keep a basket filled with
extra candles on hand
so it makes using them often more doable.
If you burn through the ones that are out,
you always have backups!
In addition, last year I used twinkle lights
on the table which ended up
becoming a staple in my holiday decorating!
Incorporating them on to a tablescape
is easy
since they are battery operated,
and can be easily woven between
greenery or around candles!
The fine wires deem to disappear at night,
leaving only a soft twinkly light that creates
a beautiful ambiance.

During dinner,

I prefer to keep our overheard lights dim

,

and let the candles and twinkle lights

do most of the work!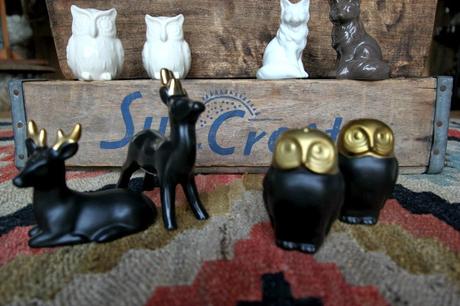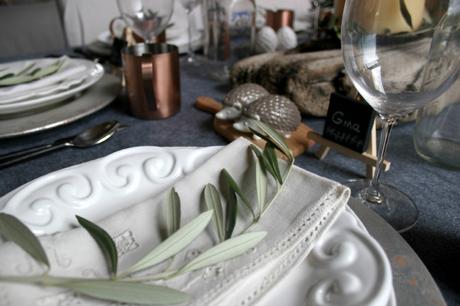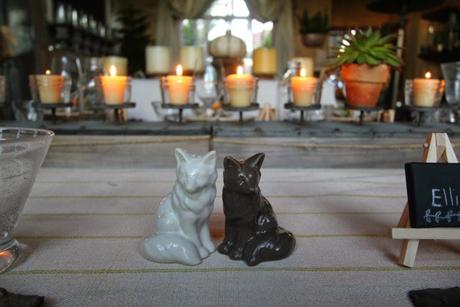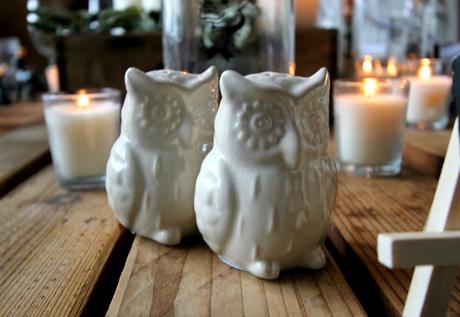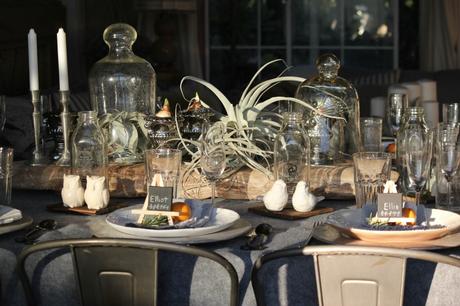 6. Add a bit of whimsy
In recent years, I've started collecting
fun woodland salt & pepper shakers
to be used on the Thanksgiving table.
We have enough for each couple
to have a set at the table,
eliminating the need to pass across
and adding some whimsy to the scape!
Target and Crate & Barrel are great sources
for fun salt & pepper shakers
if you're interested in adding them
to your table this year!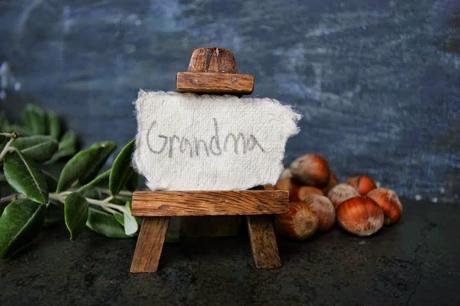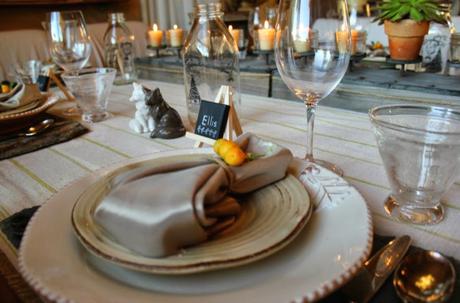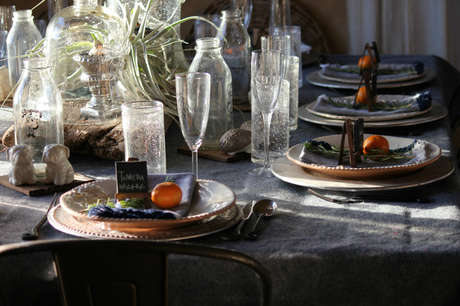 7. Create personalized place cards
Place cards are not only
utiltarian for helping guests find their spot
(especially if you have a large crowd),
but they also add another
textural element to the table!

I typically pull out our

miniature chalkboard canvases

which are placed on

little easels

at each place setting,

and each guest's name is written in chalk.

You can also use
roughly torn paper to add a rustic look,
or even do calligraphy!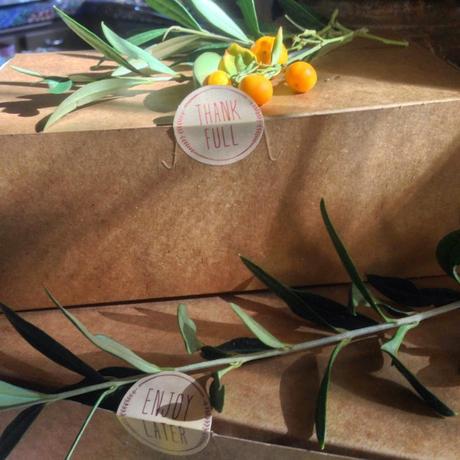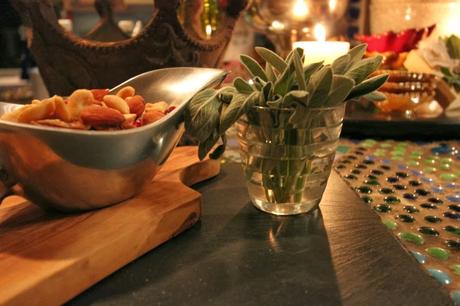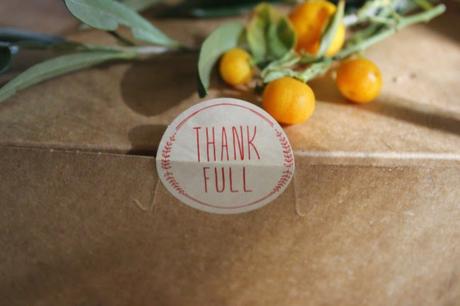 8. Have leftover boxes
on hand
At the end of the meal,
there are usually so many leftovers
and it's fun to send everyone home
with a bit to enjoy some more!
You can pick up
craft or white bakery boxes
to have on hand,
and then everyone can make a little to-go pack!
Festive stickers like these from Cost Plus
are a fun addition, too.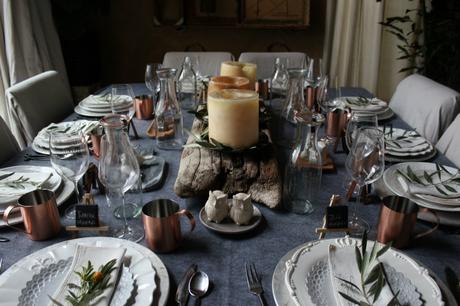 Wishing you and yours
a wonderful Thanksgiving
and a lovely start
to the holiday season!
As always my friends,
I wish you love and joy
as you style your life