1 Flares
Twitter
1
Facebook
0
Google+
0
LinkedIn
0
StumbleUpon
0
1 Flares
×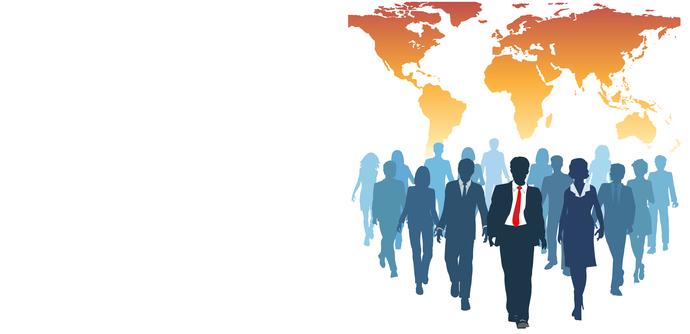 Smartphones have revolutionized business. Yet many small business owners aren't utilizing many of the tools. In some ways, smartphones are a little like laptops. They have the capacity to do way more than what the average small business owner is currently using. So whether, you're a road warrior traveling through a variety of time zones, a builder working on site, a retailer in a strip mall, or a home-based business, here are 10 tips to make sure you're maximizing the capacity of your smartphone device.
Stay Current on Credit Card Charges
Keep current with your statements and monthly charges on your business credit cards from American Express. Transfer funds from your main account to clear your balances or set up monthly programmed payments.
Saving Texts
You have the capacity to send and save text messages. You can re-send texts with addresses or meeting confirmations.
Payments on the Spot
Tradesman and retailers never had it so enjoyable — you can take payment on the spot. Sell an outfit, finish a renovation or want to take progress payments on your renovation, you can. You have the facility to transfer funds on the spot and accept credit payments with the touch of a button and the swipe of a credit card via smartphone.
Are you one of those people who seem to get lost all the time while they're driving or looking for restaurants or shops. Great news, with a smartphone you'll never again get lost. Using the GPS tracker, you can be guided by voice activation to your desired location.
Tradesman can update progress of their clients by using daily or weekly on-site Skype calls, to show real-time progress.
Instant Uploads to YouTube
Surf reports, sporting events or memorable family moments can be recorded on video and uploaded to YouTube in no time. It is crucial for a small business to introduce instant upload to clients with a few thoughts on how we remember the things that matter. Now is the time to check out some ways of rethinking real-life sharing options.
Synchronization
Tracking your team's schedules and availability with synchronized diaries and calendars are available with a few key strokes. Microsoft allows you easily to synchronize data, so you can use Outlook as a central point for contacts and calendars.
Receipt Tracking
If you're continually being harassed by your bookkeeper for not keeping receipts, help is a click away! Take a photo of your receipts. There are different types of apps that can keep you organized. The most basic will file your snapped receipts away into preset categories and tags so you can find them again later, although you'll still have manually to enter the details of each receipt into your expense reports. Piikki ($1.99 for iOS) is one such app that includes extras features that enhance the captured image.
In addition to receipt tracking: Another "personal database," Evernote lets you organize your life and your business. Like entering information into the Evernote database any which way — by snapping a photo, taking a screenshot, or inputting text. Evernote will then process and index the information, and make it exceedingly helpful.
Author Bio: A financial wizard, Monica knows all sorts of secrets and tips to help you organize your financial affairs.

Guest
Guest posts from various insightful people and companies. Want to feature on TechDrink?
Get in touch
.

Latest posts by Guest
(see all)
8 Tips for Running Your Small Business From Your Smartphone

- April 10, 2013

Five Uncomfortable Realities We Might See in the Xbox 720

- April 2, 2013

Top 5 Most Downloaded Android Apps

- March 19, 2013
1 Flares
Twitter
1
Facebook
0
Google+
0
LinkedIn
0
StumbleUpon
0
1 Flares
×