Practically every parenting magazine or article out there praise breast milk to the skies, and rightly so! What else can give your baby such complete nutrition, at the perfect temperature and in the perfect quantity? That's right - nothing else! While breast milk is great when it's had straight from the tap, the expressed version of liquid gold can also be very useful. Yes, you can also try cooking with breast milk or formula!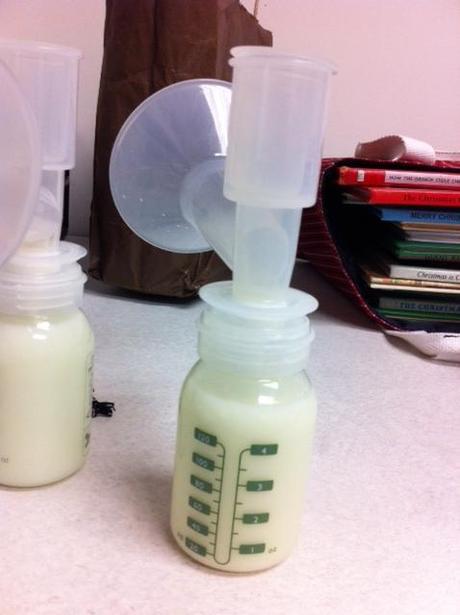 There are probably many recipes that you'd like to try for your baby, but are hesitating because they call for the use of cow's milk. And we all know that cow's milk is not recommended for infants under one year of age. Most recipes will taste just as well by substituting cow's milk with breast milk. If you are having trouble pumping, or you need a relatively large quantity of milk, you can also use infant formula in the recipe and nurse baby at other times. This is also a great way to use up extra breast milk in your fridge or freezer before they get spoilt. Many working Moms find that their babies refuse the bottle when they're away, so using recipes with breast milk may be a great way to make sure they still get Mommy's milk in their tummies!
Tips for Cooking with Breast Milk or Formula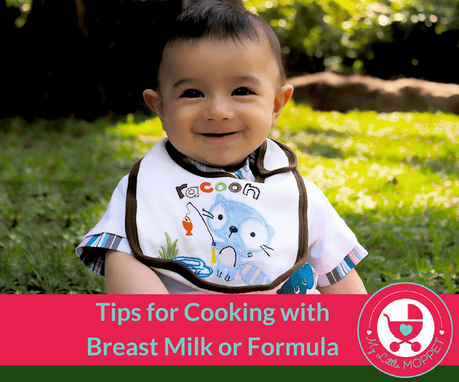 1. The storage conditions of breast milk should be strictly monitored. Generally speaking, breast milk is good for 6 hours at room temperature, for 6 days in your fridge and for 6 months in the freezer.
2. Breast milk from the fridge can be brought to room temperature and used or placed in a bowl of warm water. You can also thaw and use frozen breast milk.
3. Thawed breast milk cannot be re-frozen.
4. If you'd like to use breast milk as a thinning agent and you freeze baby food, thaw the food first, and then add the breast milk.
5. Reheating breast milk should be fine in most cases but some Moms find that it can make the milk smell unpleasant.
6. Breast milk can be thinner than full fat cow's milk, so it can affect the structure of your dish.
7. If you're using formula, don't keep it for more than 2 hours at room temperature and for more than 24 hours in the fridge. Never freeze formula and if it's been more than one hour since the baby first started, throw the rest away.
8. Formula may be sweeter than breast milk, so adjust the recipe accordingly.
9. Always take care to sterilize all the equipment used to prepare baby's food, whether using formula or breast milk.
Get more information about using a breast pump and storing breast milk in our post here.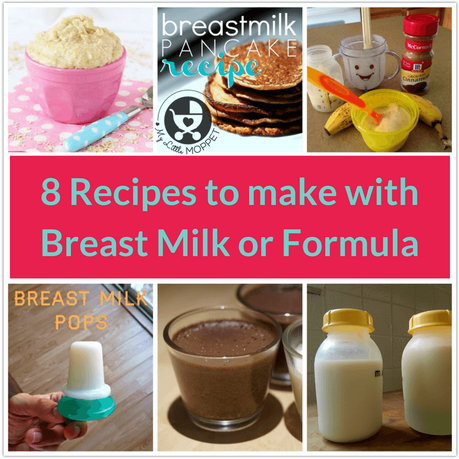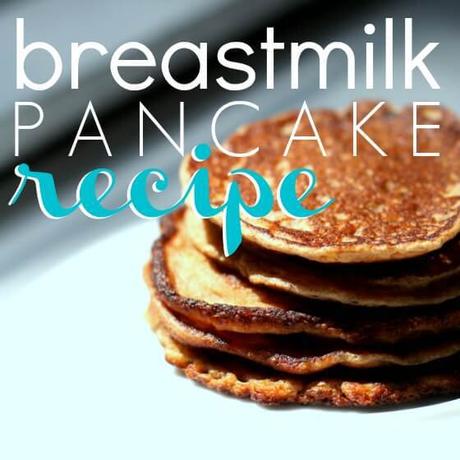 These pancakes from Daily Mom are a breeze to make and are ideal as finger foods or for baby led weaning. For young babies, you can skip the baking powder.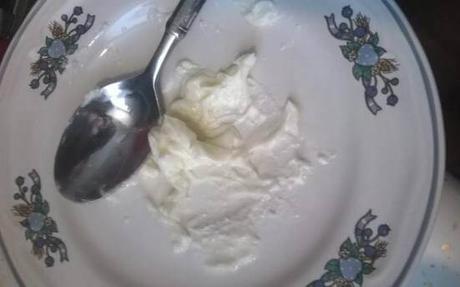 Yes, you can make butter from breast milk! This recipe from Food.com is pretty basic - just pour in a jar and shake, shake, shake till you get butter! Spread on pancakes for baby to enjoy!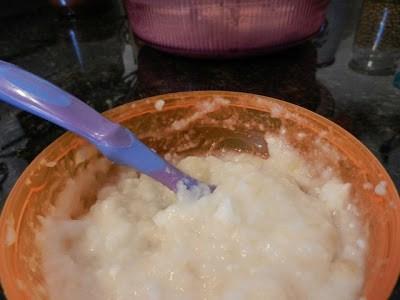 Many Moms have tried making yogurt with breast milk, but some have reported it being too runny. Our advice is to try this recipe from Hippie Inside and add a little formula mix to make it thicker before leaving to set. Add fruit puree for flavored yogurt.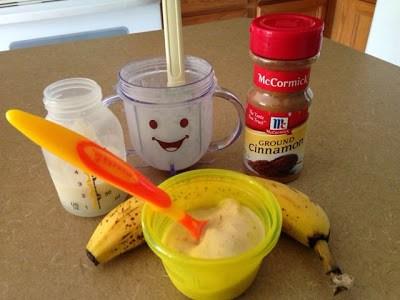 Now here's the perfect summer treat for baby! Fit Mommy Diaries shows you how you can make breast milk ice cream where the milk and banana add the required sweetness and cinnamon gives it an extra zing!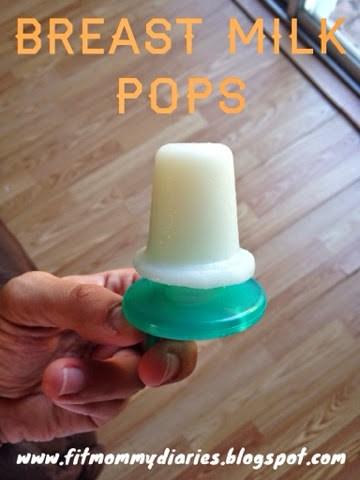 These popsicles from Fit Mommy Diaries are the best thing you can offer your teething baby to calm those sore gums! The cold is soothing to his gums and he also gets in some nutrition at the same time!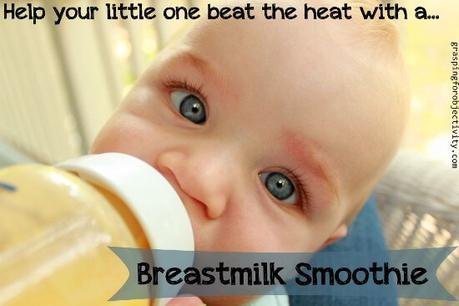 Okay, now this is something new! Grasping for Objectivity gives us a detailed account of how her son readily slurped up a breast milk smoothie made with frozen breast milk and peach puree. You can use any fruit of your baby's choice.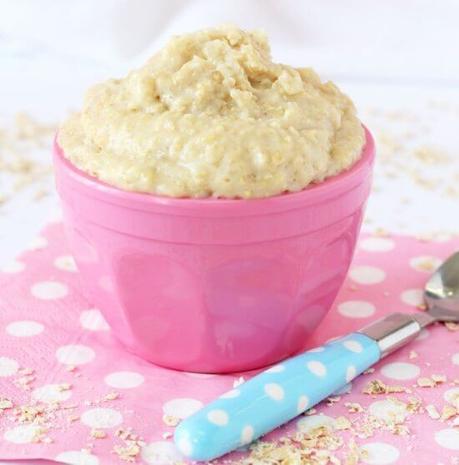 Porridge is one of the most common things on every baby's menu, and My Fussy Eater shows you how simple it is to make it extra healthy with breast milk! Our tip - use 100% organic oatmeal for more nutrition.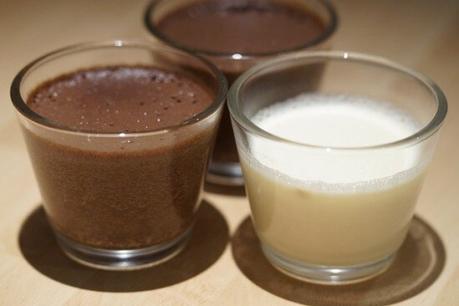 If you'd like a dessert but don't want it frozen, you can try this chocolate banana custard from Baby Centre. Get your doctor's go-ahead before using the chocolate; else stick to the banana. It'll still taste great!
In each recipe, you can substitute breast milk for the same amount of infant formula - just be sure to mix it correctly according to package instructions. Did you know that you can make a whole lot of non-food things with breast milk too? Yes, there are lotions, eczema creams, rash creams, nipple creams and soaps made with breast milk! Would you ever try them out, or are you content with using breast milk in your baby's food?