Celebrities are admired worldwide for their beauty, regardless of the assistance of  Photoshop or millions of dollars at their disposal. However, they're people too, and quite a few of them have discovered the wonders of using natural beauty products to keep up their public appearance. From natural oils to simply using greener beauty products, several big names have also discovered and are transitioning to natural and organic beauty, like us. Find out which celebrities use natural, organic or green beauty products to safely and economically stay pretty – and steal their secrets!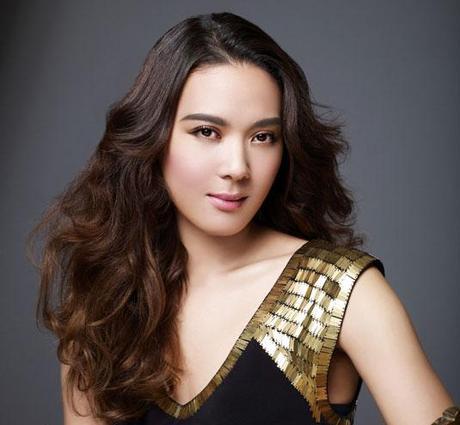 Yoon Mi-rae
Yoon Mi-rae, or Tasha, is a household name in South Korea (and among K-pop fan communities worldwide), As one of Korea's most popular rappers and singers, she's resonated with many for her realism, down-to-earth attitude and thought provoking lyrics. Mirae is also a fan of natural beauty, and uses the infamous coconut oil to maintain her smooth, vibrant and beautiful skin. Mi-rae prefers "more natural cosmetics, and uses coconut oil on her body to retain natural moisture. The coconut oil, she explained, is also full of vitamins and minerals that help with troubled or blemished skin."  (Source)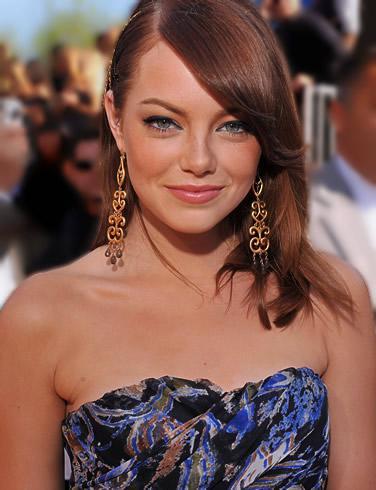 Emma Stone
Emma Stone, of Superbad, Easy A and more recently in The Help, has admitted to using good ol' grapeseed oil as her facial moisturizer of choice. Grapeseed oil is soft, light and a mild astringent, and naturally moisturizes skin without leaving it feeling greasy. It's also a great carrier oil for aromatherapy. "I just use natural grapeseed oil from the grocery store on my face as moisturizer. After the shower, I pat it on, and then I'll use it throughout the day and at night", she's said. (Source)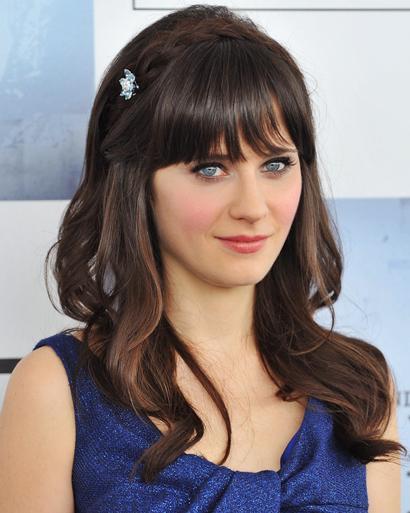 Zooey Deschanel
Adorkable actress Zooey Deschanel has been known to use organic facial oils in her primping routine. "I use an organic cleansing oil by Laventine, and John Masters Organics makes a nice pomegranate [facial] oil as well." You can fine Laventine's cleansing oils here for all skin types. They contain Vitamin E and are water-soluble, being a gentle alternative to traditional facial cleansers. John Masters Organics' Pomegranate facial oil can be found here. It's USDA Certified Organic and contains a blend of 14 organic plant and essential oils to instantly penetrate and nourish dry skin. (Source)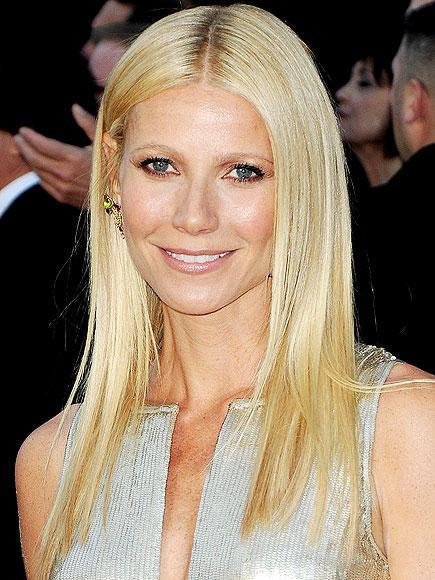 Gwyneth Paltrow
A pioneer in green beauty among Hollywood, Paltrow is no stranger to the benefits of being eco-conscious. In her email newsletter Goop, she's shared her enthusiasm for brands such as Tata Harper (facial serums), Dr. Bronner's (castile soaps), Butter London (nail polishes), and Sprout Wellness. Paltrow also used Earth Mama Angel Baby's Natural Stretch Oil during her pregnancies. (Source)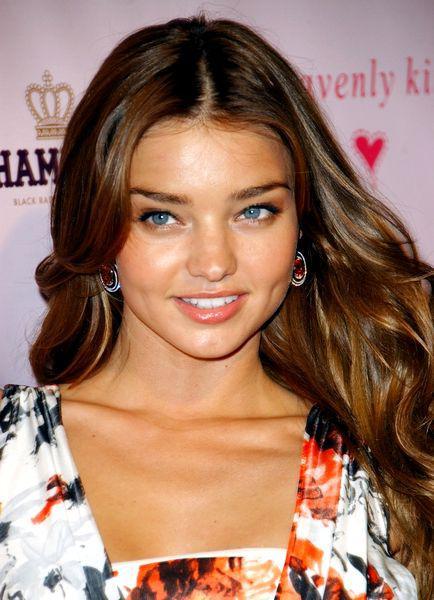 Miranda Kerr
Who doesn't want to know the beauty secrets of a gorgeous supermodel like Miranda Kerr? She's recently confessed to consuming coconut oil as part of her health regimen, but also loves using organic rosehip oil in her skin care.  Kerr uses it daily for anti-aging purposes, as the oil reduces wrinkles and the signs of premature aging. "Do not underestimate the importance of organic rose hip oil and eye gel." It's also super nourishing and helps to even skin tone and smooth skin, as well as help with age spots and is also an excellent moisturizer for dry skin and conditions like eczema. Kerr also owns her own organic skin care company, Kora Organics. (Source)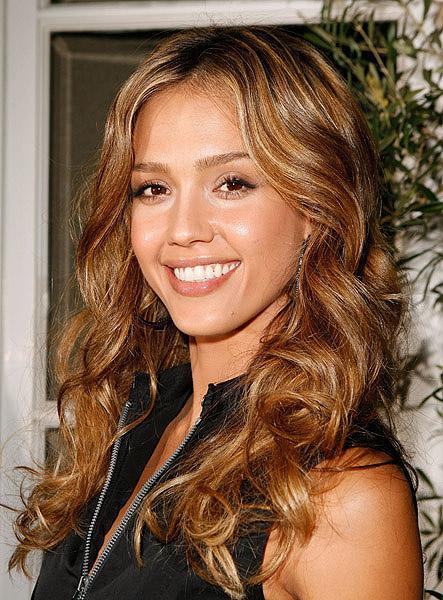 Jessica Alba
A fan favorite, both men and women adore Jessica Alba for various reasons. Recently, she's founded The Honest Company, providing safe, chemical-free skin care and baby products for eco-conscious families. Alba is naturally an advocate for the lifestyle, and also mixes her own body oils using organic ingredients. She also loves Vapour Organic Beauty's cosmetics, Dr. Hauschka's day cream, and of course, her own brand of Honest products!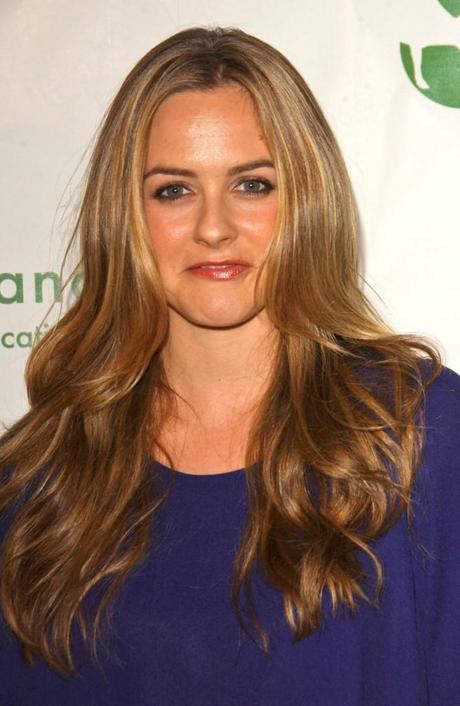 Alicia Silverstone
Another pioneer in a greener, eco-conscious lifestyle and beauty routine, activist and actress Alicia Silverstone not only created her own line of environmentally friendly and cruelty-free makeup brushes and bags called EcoTools, but also loves natural and organic cosmetics. She states that in her own makeup bag, you can fine "Josie Maran lip gloss, Eco Bella concealer, Josie Maran eye shadow, Bare Minerals powder,  and Tammy Fender epi peel (for scrubbing)." Visit Alicia at her eco blog, TheKindLife. (Source)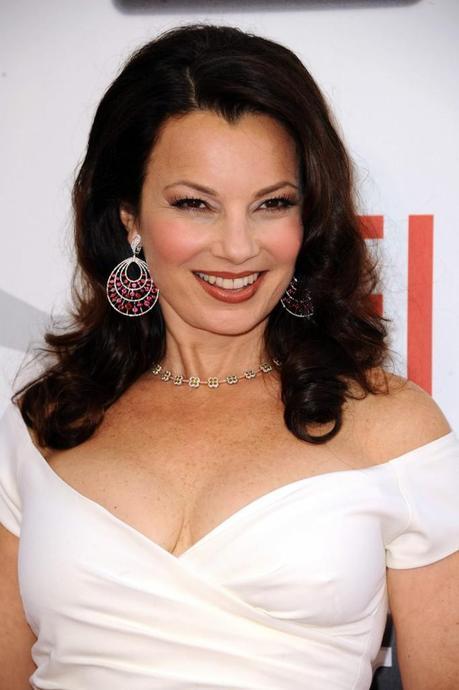 Fran Drescher
Hilarious comedienne Fran Drescher, famous for her starring role in The Nanny, is also an activist and advocate for a cleaner, greener beauty routine. Founder of the Cancer Shmancer movement, staying away from chemicals and toxins is a big deal to Drescher, and she too uses a eco-friendly and natural beauty routine. She uses Kelly TeeGarden Organics, an organic skin care line developed by cancer survivor Kelly Teegarden, and even started her own natural skin care line several years ago. Drescher also gave away tips on how to how to watch out for toxic chemicals in your beauty products while shopping. She says "I look for ingredients that are plant-based, not petroleum-based. If you don't know what it is, probably not a good idea to slather it all over yourself. Remember, everything you put ON your body eventually makes its way IN your body." (Source)
Looks like going green isn't just some crazy fad anymore! It's not just a luxury, either – many of the secrets mentioned here are either commonplace with the natural beauty community, or very affordable by consumers in the "real world". It's nice to know  that the movement's big in Hollywood too, and with their voices and support, it can only get bigger from here.