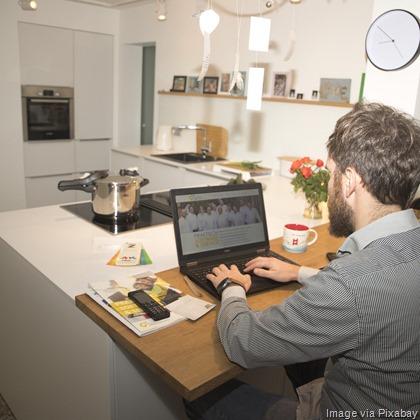 With the pace of change ever escalating, entrepreneurs today can't afford to acquire talent through traditional hiring alone, and need to revise the perception that "talent" is only full-time office employees. In addition, more people in the workforce don't want to be resident employees. More than 40% of U.S. workers now say they would start looking for another job if they aren't offered remote options.
The answer to both is a new fast and flexible talent strategy based on freelancers, consultants, experts, and specialists, who are part of the new "1099 economy" including Baby Boomers and Millennials. For the full picture, see the classic book, "Navigating the Talent Shift," with convincing arguments by Lisa Hufford, Founder of Simplicity Consulting talent solutions.
The author outlines eight necessary steps for every business and entrepreneur to capitalize on this movement to on-demand project teams, versus permanent hires. These steps are the new keys to driving business innovation, controlling costs, staying nimble, and getting better results:
Build teams to meet goals rather than organization charts. Too many entrepreneurs, as they grow their business, are focused on hiring to fill a traditional organization chart, rather than acquiring skills and talents to meet their current goals and needs. They use generic job descriptions and plan for long-term business stability, which rarely happens.
Focus on deliverables and skills required right now. Conventional hiring strategies usually follow a vanilla approach to talent acquisition. It's a numbers game of filling positions, without clarity on the expertise needed to deliver now. With contract players, you assume a project duration, with easy transition to new players for the next campaign.
Prioritize objectives and seek expert talent to match. For example, if your first scaling effort is a global one, you should be prioritizing "global launch experience." The notion of holding out for the "expert in all domains" wastes too much time, effort, and money. In fact, you will never predict required pivots, and generalists rarely outperform specialists.
Build an on-demand team of strategic do-ers. The most effective people to execute strategic initiatives are likely ones who have recently led similar activities in multiple related environments, not ones who have been grown and trained inside. This team of specialist consultants is then easily tuned as your strategy evolves based on the market.
Think in terms of projects to keep up with an evolving strategy. Each strategic priority should be managed as a project. Some projects are big and long-term, while others are small and more tactical. Projects need not be constrained by organizational boundaries, long-term budgeting, or conventional staffing and training practices.
Stay nimble by quickly filling gaps in the existing team. When you identify a skills gap or feel you need additional expertise or insight, signing up on-demand help is the only timely solution. Assigning an existing team member who isn't qualified, or is already overloaded, will likely delay both projects, and kill existing team member motivation.
Leverage the broadest possible network. The on-demand specialized talent pool already includes nearly 100 million people not interested in being full-time employees. By leveraging this broader network, you will improve your probabilities of finding the right skills and experience for your current project, and bring fresh ideas and solutions into your team.
Maintain budget flexibility as the business changes. By leveraging on-demand experts, you pay only for the vital work you need immediately, not the overhead and ongoing costs (development, training, severance, benefits) that go along with hiring full-time employees. It's the best way to handle budgetary restrictions and cuts.
This on-demand talent model, dubbed SPEED by the author (Success, Plan, Execute, Evaluate, Decide), is good for the company, and good for all specialized, dedicated, and high performing people in the workforce today. Your company gets the flexibility to adapt quickly to the needs of a rapidly changing marketplace, and workers get to broaden their experience in the work they love.