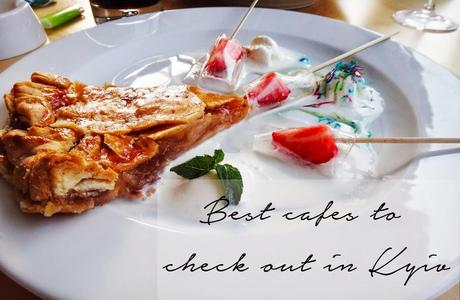 Being on the top of 2014th BackPackers Index list Kyiv is budget-friendly and has a variety of activities to offer you – from getting lost in ancient monk caves under the Kyiv Pecherska Lavra to modern art exhibitions with world-class artists featured in Pinchuk Art Center. The food is cheap and delicious, bars are open till late and the drinks usually cost from 2-3 euros and for all the sweet-toothed and coffee geeks like me, I'd like to share my list of most cute and unique cafes in the city.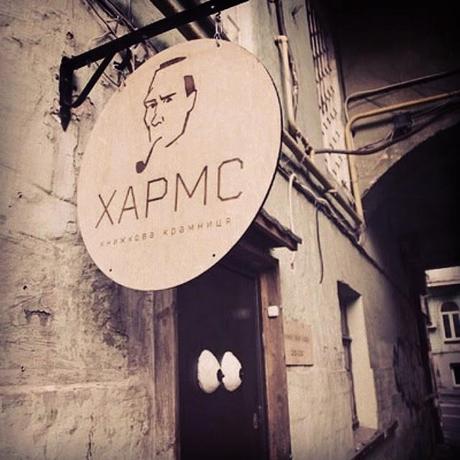 via Instagram
1. Harms: books, coffee and vinyl.
An indie bookshop hidden in a cozy country yard near Sofia square in the heart of Kyiv. Yummy coffee and sweet munches like cupcakes or muffins are offered along with lots of books that you can look through while sipping your espresso. Books in English available too!
There's no Wi-Fi as the owners want to bring back real communication between people, not just liking and tweeting each other stuff while sitting opposite to each other. The best thing about the place is puffy and lazy Eliot, the cat whose you can't resist! He's super friendly and loves getting onto your laps and demand cuddling. Besides, if you bring a can of cat food, you'll receive a cute postcard with this lazy fluff ball in return.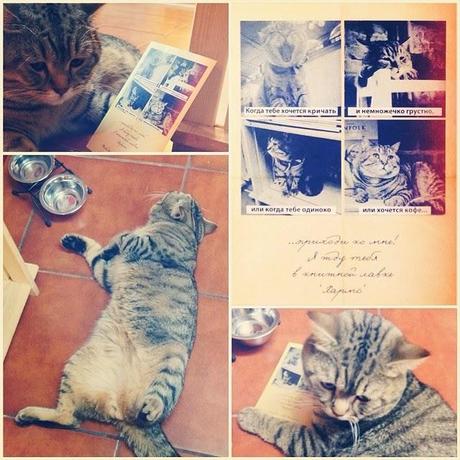 via Instragram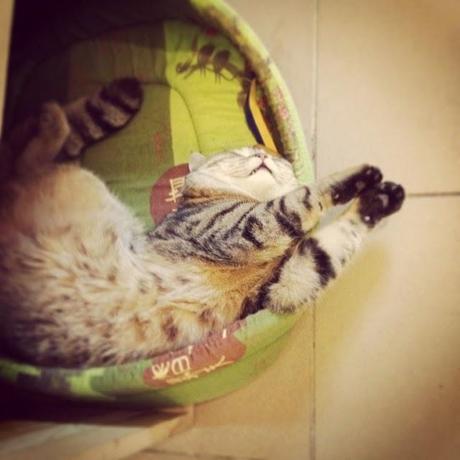 via Instagram
Or you can buy beautiful postcrossing cards with views of Kyiv or cool typography prints made by local artists.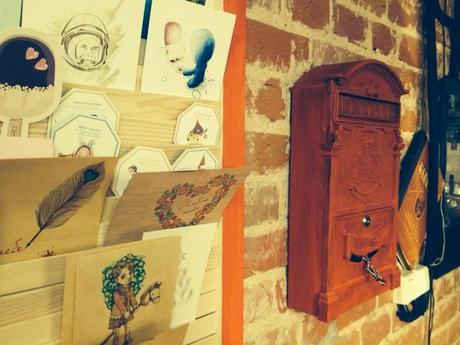 by Xarms
Local specialty:
Cocoa with rose jam and cupcakes with lemon curd.
Website:
http://xar.ms/
Address:
Mykhailivs'ka street 21-b, enter the arch.
2. The Most Kind Cafe
A new place in town with adorable design and yummy things on the menu. Most of the stuff used in decor was made by Kyiv-based artists and designers and can be bought on spot along with funny printed T-shirts and accessories. Check out the last page of the menu.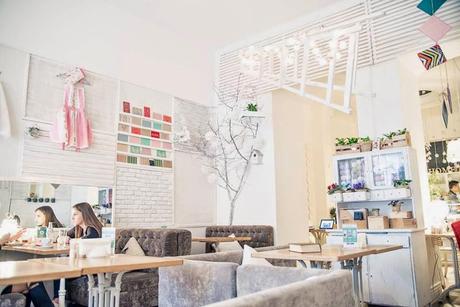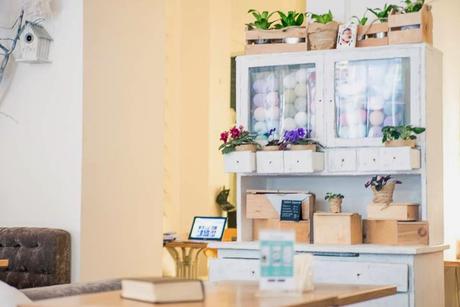 via Facebook
I liked the pastry here a lot and the macaroons where really delicious nearly as cool as the

French sweets

. Everything's made by the local pastry chefs and the prices are ridiculously low with 2.5 euro for a piece of cake or a bunch of macarons.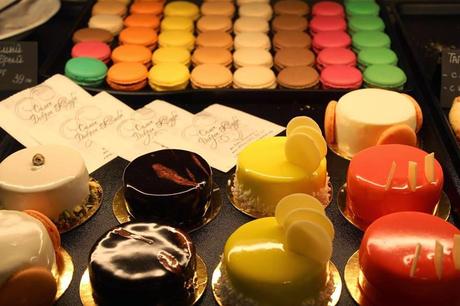 via Facebook
Local Specialty:
Nuts coffee and a variety of yummy quiches.
Website
:  
https://www.facebook.com/gratin.cafe
Address:  1 Lva Tolstoho Street 
3. Pirogovaya Nikolay (a.k.a the Pie Cafe)
Best pies in town! There are two cafes, yet the one on Saksaganskogo street is less crowded and the décor's more appealing (at least to me). The pies offered here are amazing with lots of filling and always freshly-baked.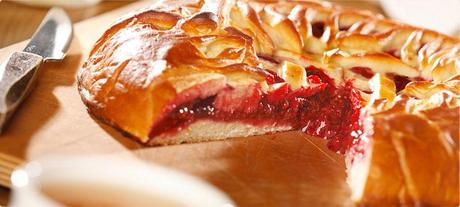 via Pirogovaya
Besides, they've got an irresistible attraction here - Nick, the cat who's always around to ask for a piece of meat/fish pie from under your table.
The stuff is super friendly and professional and all consist of young handsome men just so you know
J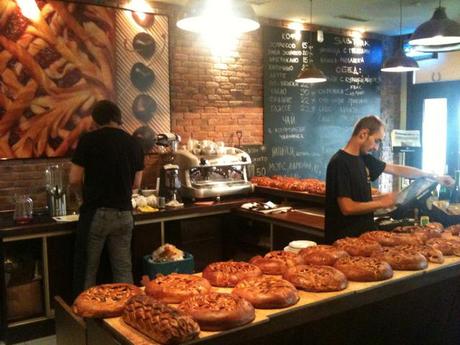 via Keep-Eyes-Open
The prices are around 12 euros for 1 kilo pie and 1-1.5 euro for one piece. A cup of cappuccino will cost around 2 euros.
Pies I'd highly recommend:
- Raspberry
- Strawberry
- Feta cheese and sweet red pepper.
- Salmon pie.
Website:

http://en.pirogovaya.com.ua/
Address:

Saksaganskogo/Gorkogo, 26/26
4. Cup&cake
A small hipsterish cafe that always reminds me of Max Cupcakes from Two Broke Girls. There are a few tables, so better plan your visit in day time or book a table in advance. It's free.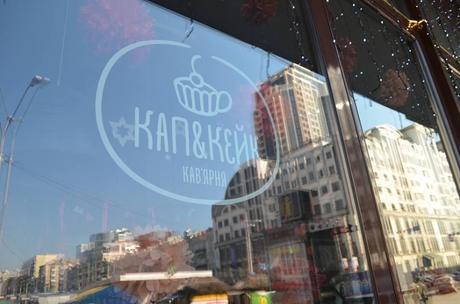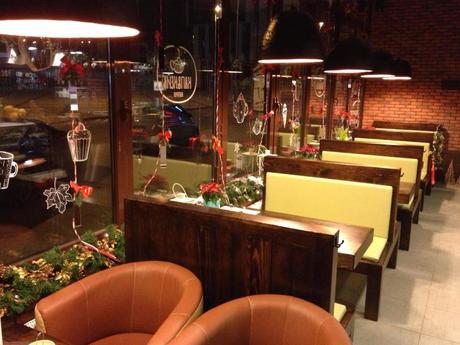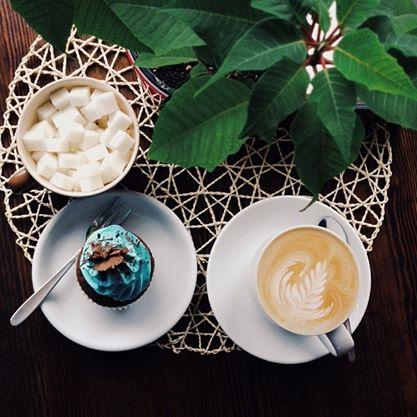 Special recommendation
: double cocoa with marshmallow and whipped cream on top. Huge cup for around 1.5 euro.
Website
: 
https://www.facebook.com/cupcake.kyiv
Address
: Krasnoarmeyskaya 57/3
5. London cafe
A cute place in Podol – one of the oldest districts of Kyiv with amazing Adriivsky Uzviz to take a lazy stroll after your coffee. Here you can taste not only traditional cappuccino and latte, but coffee made with alternative methods like Pour Over Brewed or air pressed coffee.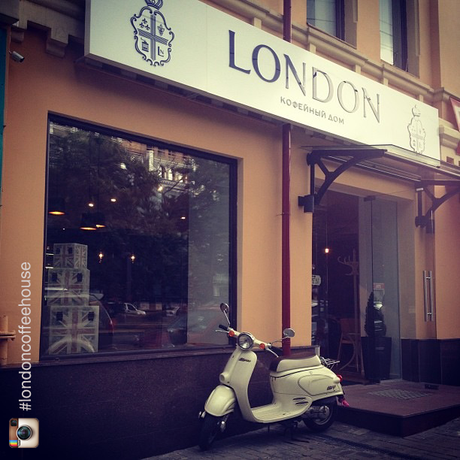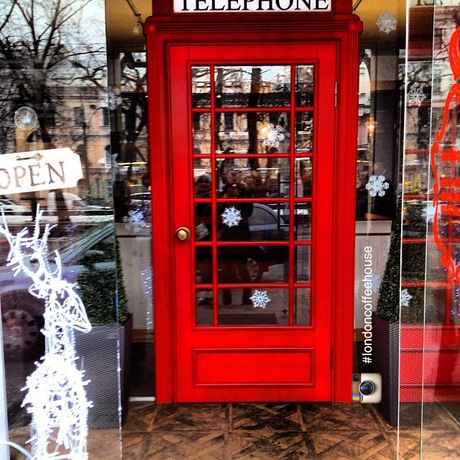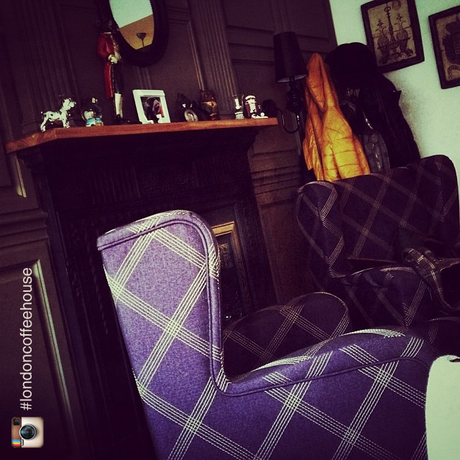 via Instagram
With porcelain bulldogs all around the place, red call box and finely brewed tea and a fire place occasionally turned on the place is worth a visit.  
Special recommendation
: chocolate brownie
Website
:

https://www.facebook.com/LONDONcoffeehouse/
Address
:  18 Verkhniy Val
6. Chashka a.k.a. The Cup 
This cute café is right next door to Pinchuck Art Center with world-class art exhibitions held all year round that are worth checking as well. The place looks like home with puffy armchairs and small round tables places close to each other.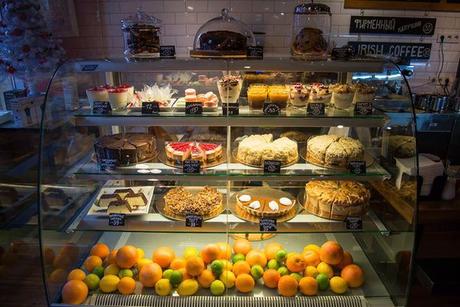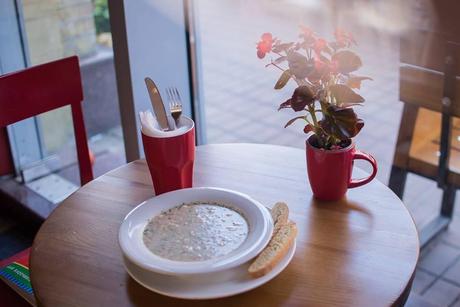 There are over 200 different cups on display and you can buy a cute red tea cup signed chashka (cup in Ukrainian).
I've got one myself :)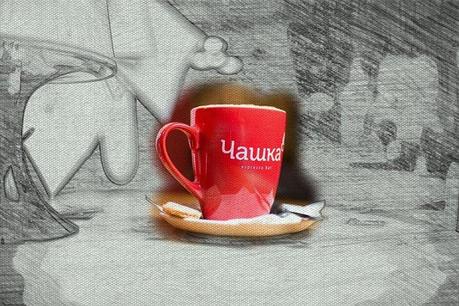 The Cup signed The Cup. Photos via Facebook
The place works till late and local djs play lounge sets on Friday-Saturday evenings and held thrilling event like tea ceremonies or coffee brewing classes held once in a while.
  Special recommendation: Latte with maple syrup. 
Website: https://www.facebook.com/ChashkaKiev
Address:1 Krasnoarmeyskaya Street 7. Friends Cafe 
Situated somewhat away from the center, this place's worth the detour. As you can crash on the same couch as Ross, Monika, Rachel, Joe and Chandler did all 10 years while the show was on :)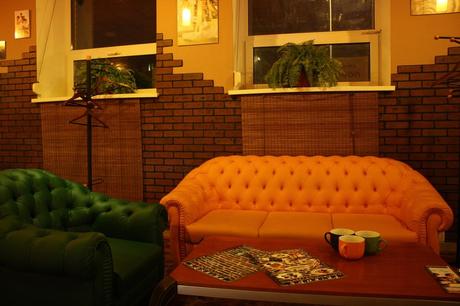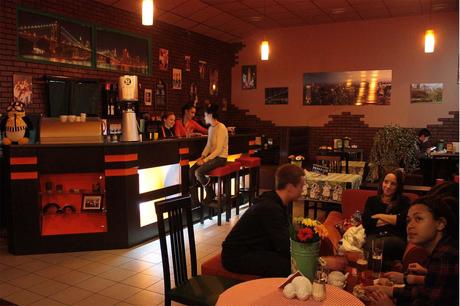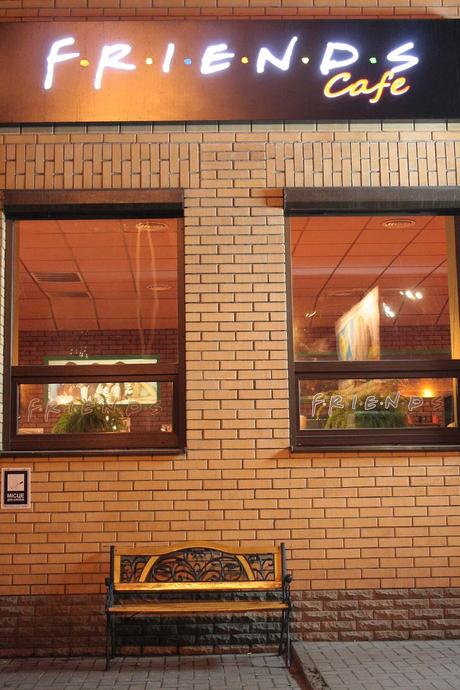 via Friendscafe
Special recommendation: black tea with mint syrup Website: http://friendscafe.com.ua
Address: Malevicha Street 86-D 8. Kaffa, Coffee Theater 
I like the one at Podol most. For the most sophisticated coffee lovers and taste gurus, the place has over 30 breeds to choose from all served in small tea pots and tiny adorable cups.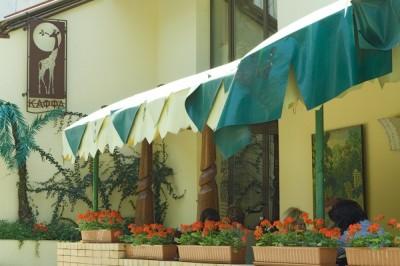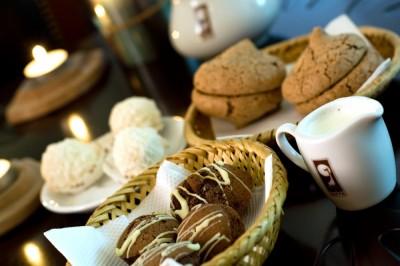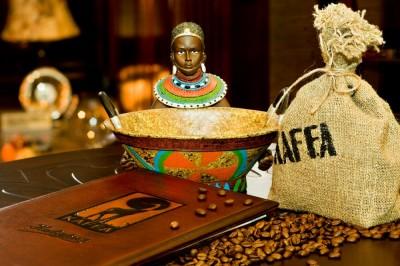 Photos via Kaffa. 


Special recommendation

: baby choco muffins with any coffee! 

Website: 

http://www.kaffa.ua/

Address:

5 Skovorody street