Brick pavers are mainly constructed using materials like cement, water, sand and other fine aggregates. The raw materials are taken together and are mixed perfectly. The mixture is heated at a high degree temperature to give a finished look to the product. These are highly durable and powerful in nature. Brick pavings are applied for both commercial as well as residential purposes. There are many professionals who offer the services of Residential Paving in Perth to give the house a classic look. Discussed below are some advantages of using brick paving: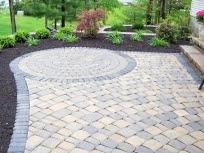 1. Fast Installation: Brick paving can be installed in a very short period of time. This means it requires very less time to be installed and so the charge for installation is quite low. It can be installed in any type of moderate weather. The process of installation is also very easy, simple and quick. 
2. Flexible Integrity: Another advantage of installing a brick pavement is that it prevents the surface from cracking. The interlocking option which is used while installation allows the surface to become flexible and as a result when in any case the underlying material moves, clay brick pavings automatically adjust themselves with the underlying movement.
3. Long-Term-Cost Benefits: The maintenance cost of brick paving is very low. For example, if a single brick is stained or damaged, it can be easily restored with a new piece of brick immediately. Thus it can be repaired and restored easily without much hassle.
4. Strength and Durability: Brick paving can withstand high level of loading and so they can be installed in various kinds of landscaping options like vehicle drive ways, pedestrian walkways, municipal and commercial construction projects.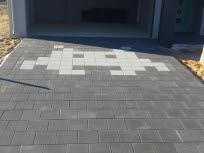 5. Non-Slippery Surface: Brick pavements are non slippery in nature. The natural and textured surface is characterised with a slip and skid resistance property. They are quite abrasive in nature as well. These are mainly used in places like swimming pool walkways and other outdoor areas. Municipal bodies often use them in landscaping areas of high traffic like pedestrian footpaths and highways.
6. Color Integrity: Brick pavers aren't affected by ultraviolet rays of the sun and thus color consistency is maintained throughout the product. Their rich and beautiful color is what makes them so favourable. The color never fades away over time.
7. Environmental Responsibility: These are naturally built, and eco friendly in nature. They do not provide any harm to the environment as they are made by using earth's soil itself.
8. Low Maintenance: Brick paving is easy to maintain. In  fact, it requires very less or low maintenance. The cleaning of the material can be done using plain water, some commonly used detergent and a scrubbing brush.