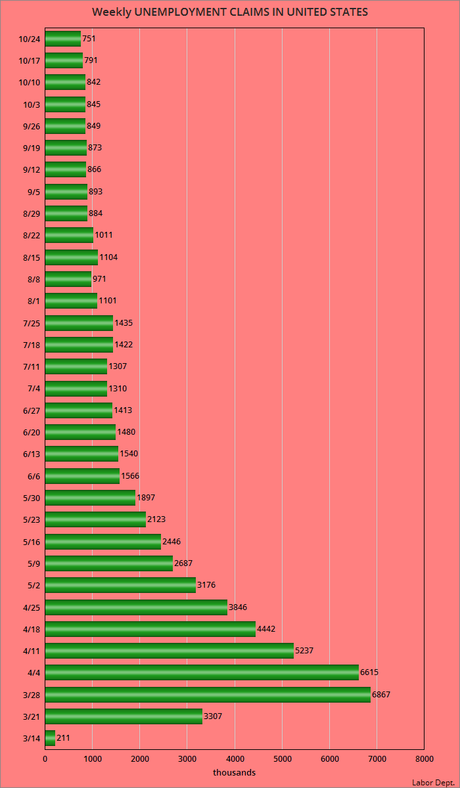 The Labor Department has released its statistics for unemployment claims for the week ending 10/24/20. It shows that another 751,000 workers filed an unemployment claim. It's the lowest number of filers since March 21st, but still about three times the number that were filing weekly before the Trump recession.
Here is the official Labor Department statement:
In the week ending October 24, the advance figure for seasonally adjusted initial claims was 751,000, a decrease of 40,000 from the previous week's revised level. The previous week's level was revised up by 4,000 from 787,000 to 791,000. The 4-week moving average was 787,750, a decrease of 24,500 from the previous week's revised average. The previous week's average was revised up by 1,000 from 811,250 to 812,250.