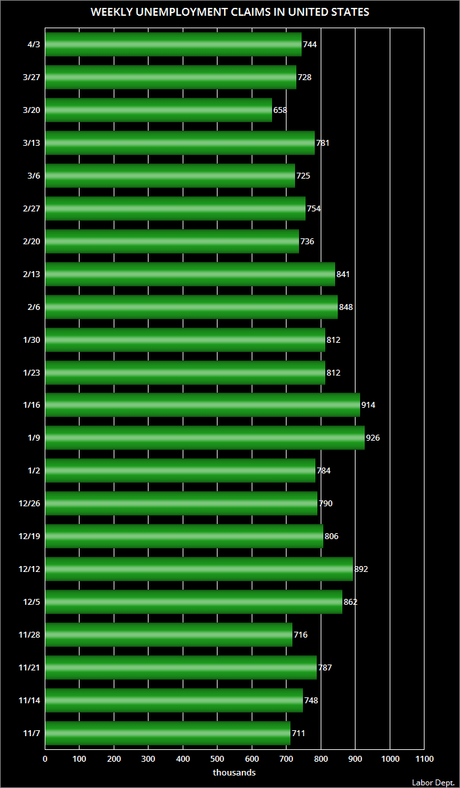 The Labor Department released their weekly unemployment statistics on Thursday. It showed that another 744,000 workers applied for unemployment benefits in the week ending on April 3rd. That shows the recession is still raging, as three times the numbers of workers are filing than in a normal economy. Hopefully, the virus will be brought under control soon, as more people are vaccinated. The economy cannot recover until that happens.
Here is the official Labor Department statement:
In the week ending April 3, the advance figure for seasonally adjusted initial claims was 744,000, an increase of 16,000 from the previous week's revised level. The previous week's level was revised up by 9,000 from 719,000 to 728,000. The 4-week moving average was 723,750, an increase of 2,500 from the previous week's revised average. The previous week's average was revised up by 2,250 from 719,000 to 721,250.