Welcome to 74 Lime Lane. Take a look around. You'll find popular categories in the sidebar on the right. If you like what you see you might want to subscribe to the RSS feed and the regular Lime Time newsletter. Thank you for visiting!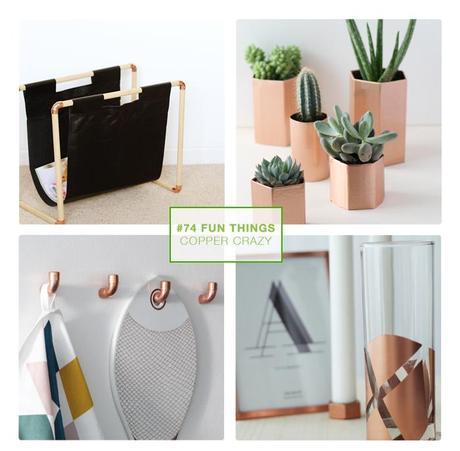 It may involve a '70s flashback but it proves copper never really goes out of style. It's enjoying a decor resurgence but thankfully with some more understated and stylish ways. Less is more when it comes to adding a touch of copper to the home I think.
Today, four copper DIYs for the home.