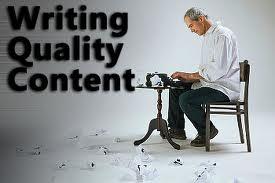 Content is the king of a blog or site. Without a content blog or site will be meaningless. So that content should be includes in a blog or site. Content should be targeted for specific readers. Age factors, gender factors, education level, culture & tradition, geography, income level, life style of people, etc. directly or indirectly impact on content. Therefore, content should be focus on a specific niche or a category.
Content can be related to technology and science, fashion, arts and culture, business, economy, politics, sports, society, tourism, environment and legal, history, SEO, blogging, climate change, marketing etc. thus, an author should be concentrating on a particular category and includes the appropriate information. Author should not forget the quality side of content. Quality is the important component of content.  However, there are certain measurements to know the quality of content.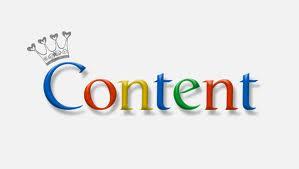 Content:
Content is a collection of the information which consists with news, views, opinions, history, story, data, and auto-biography, bibliography etc.; information can collect from primary and secondary sources. FM Radio, Magazine, Newspapers, T.V., Reports, journals, text book, audio and video, literatures, interviews, diary, letters, wallpapers, thesis paper, case study, meeting etc. and also use our experiences, experiment, professional expertise etc. are major sources of information.
Quality:
Quality is the features of content, in my personal opinion; quality consists with evidences, reality, research base data, and analytical key finding etc. Quality articles always get the high priority on the eyes of readers as well as search engines. People love to read quality content and also they do bookmarking if they get quality contents. Quality content with research base data analysis can be a perfect article and help to get quick ranking in search engines. Therefore, we have to focus on the quality of content rather than quantity of the contents.
How to get Information to write quality Content:
a)

  
Published Sources:
 # Newspapers, magazine, internet, radio, TV, reports and publication of reputed   
INGOs
, UNDP, ADB, UNESCO, WB, WHO, CBS etc.
# Reports and Publication of ministers, departments of government,
# Reports and publication of reliable NGO's journals, periodicals and annual performance reports,
# Get information from renowned blog articles, Wikipedia, encyclopedia, directory, dictionary, library resources.
# Research Paper, Thesis paper, Proposal paper, report writing, and case study
b)

  
Unpublished Sources:
# Personal Diary, letters, hands out, government or official letter or unpublished documents,
# Records maintained by research institution
# Records updated by various organization for their internal purpose
Need to do Content Analysis:
Content analysis is a method of studying and analyzing communication material in a systematic, objective and quantitative manner to measure variables. The communication material may be newspaper articles, editorials, TV, FM Radio, internet, letters, diaries, ethnographic material, audio visual documents, minutes of meeting, magazines, periodicals etc. So that content analysis has not done to measure variable as such. Rather, it has been used to determine the relative emphasis or frequency of various communication phenomena, propaganda, trends, styles, changes in contents reliability etc. in content analysis; author takes the communication material from various sources and filters (inspecting) the information, whether reliable or not. Contents analysis should be emphasis on the inspection of the theme of the materials.
Ways to write quality contents:
1.

  
Collection of information
:

collection of information is the major task. We can get lots of information from various resources and we should collet and storage. Before writing article we should have adequate information to write in a 
particular
 subjects. We can collect information from published sources and unpublished sources but need a reliable sources and right information. Therefore, collection of information  helps to write a perfect article and storage information whenever it can be used.
2.  

  
Inspection of Information
:

it is the important task and each information may not be reliable. Therefore need to scrutinize the information from various ways and get right information. Some time we get rumor information and we should not believe on it. Although, we can do content analysis after finishing the article and fill the gaps where is lacks.
3.

  
Adequate research on topics
:

Before writing any articles or contents, we need to t
ake further more time to study on related topics. Without getting adequate knowledge, the content will not fill by valuable resources. Therefore, don't hurry to write more articles and write less and resourceful content. Adequate research on the related category helps to add more advantages.
4.

  
Prepare a draft of content:
After gathering information from various resources, prepare a draft paper to your content.  Just includes all information what you have and finalize the draft paper. Draft paper is not final to publish. It helps to think more about the topics and its main body.
5.

  
Read your prepared Draft:
After preparing draft of content, you must read each and every word, 
phrase  and sentences; which 
 included in your content. It helps to correction part of the content. If you found any mistake then do underline.  Missing information add on the side of the draft.
6.

  
Edit your draft where it necessary:
it is time to do correction of your content. Which word is appropriate or which sentence and phrase are important, you need to calculate. It is the last chances to correction of your content before finalizing or publishing it. If you found wrong information or misleading information then cut off them. Includes appropriate words and phrases while editing the contents. If draft paper is perfect then no need to edit.
7.

  
Finalize and publish:
It is the final stage to write quality content. All above mention ways are systematic manner and guides to write superior articles. So that after editing your draft paper of content, you need to say its 
OK
 and send for publication. Thus, you should take an appropriate action while publishing content.
In conclusion, you should focus on quality of content rather than the quantity. Quality content always gets the priority on search engines and readers also love to read and bookmarking, social networking share, comments by the readers. You need to get adequate information before writing articles. Scrutinizing of the information is your duty.