Beaded apples are one of the most popular beaded gifts, which is one fashion gifts for Christmas holiday, birthday, children's day… Because there are many sizes of beaded apples can be made, beaded apples not only a hot gift for house or office decoration, but also popular charms for mobile phones, bags, keys…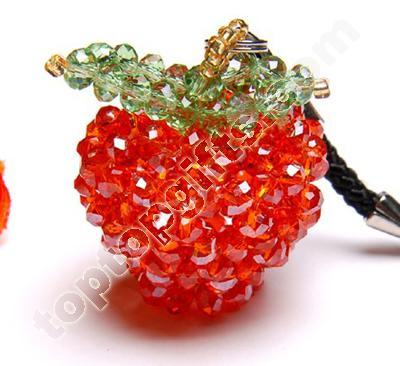 If you are a beaded lover, do you like to make a beaded apple? Follow beaded factory step by step now.1.

  

Choose the sizes of china beads. If you would like to make a beaded apple for figurine decoration, then choose some bigger sizes, such as 8mm, 10mm and 12mm. While, if you going to make a beaded apple charm, then choose size such as 4mm beads will be better.2.

  

The colors of beads to make the beaded apples.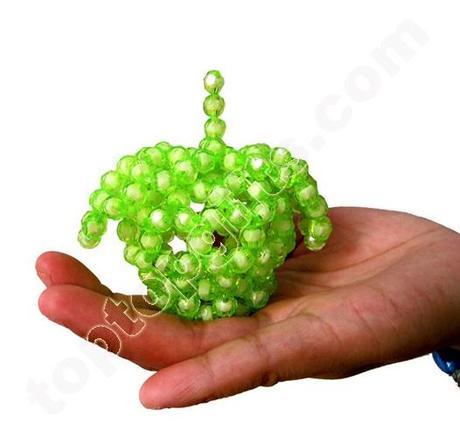 Usually, red beads and green beads are the most popular apple beads. Also, crystal color beads apple will be very charming.3.

  

Prepare the suitable size of fishing lines, and tools such as scissors.4.

  

Now start to make beaded apple from the bottom of the apple. Make a 5 beads circle to start. Then the 5 base beads each make 5 pcs beads circle beads. After 5 pcs beads with 5 pcs beads, you will find a large 10 beads circle – This is the bottom of the apple5.

  

Next, add beads from another side. Link two pcs from two circle beads from the bottom, add 5 more pcs to start the first circle, and link another base two beads and then add more 4 pcs beads ( total 7 beads in one circle), finish the 10 pcs circle, you will finish the first large circle of the beaded apple.6.

  

The second large circle is doing in similar way, but with 6 beads circle and 5 beads circle. While the third large circle is all with 6 pieces circle beads. And the forth and fifth circle all with 5 beads circle. The last circle is one circle of 5 beads.7.

  

After we finish the main body of apple, we can make more two leaves on the top circle. When we finish the leaves,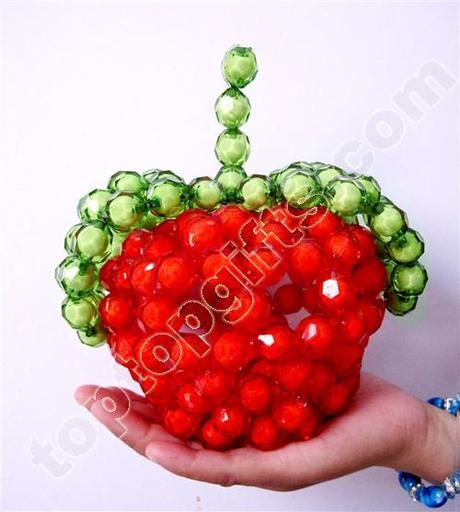 we can press the top 5pcs bead circle down. A beaded apple will finish now.