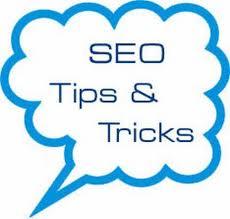 SEO is the powerful online marketing tools for a blog or site. Without strong SEO strategy, a blogger or web publisher cannot reach in mass audiences. Therefore, SEO is the essential component of a blog or site. A newbies may not know the hidden ways of the competitive web world. Thus, right SEO ideas assist to reach mass audiences and also assist to make money. Getting tons of traffics to your site will be impossible without the promotion to your site. So that it's the right time to learn how to promote your site and get lots of audiences to your site. Just think, why people love your blog or site? Because of, appropriate way to promote your sites.
In this competitive blogging ages, new bloggers are getting less visitors to their sites because of lack of the appropriate guidance or lack of adequate knowledge of SEO. It's hard to get find visitors or attract visitors to your site without getting SEO guidance. You need to take better action to convert your effort into reality. So that don't waste your time by doing wrong action, right now you have to learn best and pragmatic way of SEO. When people hangover to your site then there will be chances to return back again. You need to take little bit time to learn right way to promote your site and reach billions of visitors globally.
7 SEO Tips for New Blogger:
1.

  
Focus on writing quality contents:
New bloggers should focus on writing quality content to their blog or sites. Quality is the main Mantra to get tons of traffics. Before writing any article you should have adequate information on the writing issues and also have adequate evidences with research base data. People as well search engine always prioritize the quality contents. Quality is the standard of content and it consist with adequate evidences, data, research base analysis, inspection, data filters etc. you should not compromise on the quality side of a content. You should focus on the quality rather than quantity of content. Quantity is also important for newbies to ranking sites on search engines but quality content assist to get quick ranking.
2.

  
Involve in Social Media Interaction:
This is the time of social media and its power is unlimited. Billions of people are involving in the social media interaction and sharing. It helps to get traffics as well as high PageRank link to your site. When people love your content then you may share the link on social media. There are two types of social media; social networking sites and social bookmarking sites. Facebook, Twitter, Google +, Myspace, Hi5 etc are most popular social networking sites and billions of 
audiences
 already have connected with them. Reddit, Delicious, Diggo, Dig, Tumlr, StumbleUpon etc are popular social book marking sites. So that you can create your account on these social media and share your every post to your friends. Its right place to share your content your friends. You can make friends globally and share your best ideas, views, opinion with then. It helps to interact with them and they flow your blogs or sites.
3.

  
Commenting on others blogs:
it's another popular way to get backlinks and interact with people. Comment on DoFollow blogs helps get backlinks as well as traffics to your sites. Sot that you can leave your comment while reading others blogs or sites.  It also helps to interact with different people and they also follow you.  Some blog and site listing top comment and recent comment to their home page. So that it's high chances to get traffics from the others blogs. It is also another ways to get high PR backlink to your sites and ranking your sites.
4.

  
Engage in Community Forum interaction:
you can engage in various community forum and share you best ideas to other people. When you interact with them or when you share your nice suggestion and ideas then they will follow to you. There are many social forums and you can create your account at free of cost and involve on interaction. Include your url at community profile, it help to get link to your sites. It is also a popular ways to get tons of traffic as well as authentic link to your sites.
5.

  
Submit your sites on Search Engines and Directories:
you can also submit your site on major search engines and directories. It helps to get backlink to your site as well as referral traffics. We know that there is 90 percent traffics get from search engines referral and more than seventy percent referral comes from Google. So that you should submit your site on top search engines like, Google, yahoo!, Being, MSN etc. and high PR Directories like DMOZ, Yahoo directories !, Technorati ! Toplist, Blogline etc. it will take little bit time to get list your site on search engines and directories but need to submit your site.
6.

  
You have to do Keyword Research:
You have to do the keyword research to your blog content. You must know what people are most searching in the internet and which topic or word is getting on top priorities. It is the essential part of SEO. It helps to get quick ranking on search engines and search enters your site through search engines. There are various ways to research for keyword. You can choose the Google Keyword tools to research the keyword. While writing content you should include the SEO friendly keyword and need to understand what people prefer?
7.

  
Guest Blogging:
it is the nice way to get traffic to your site. You can write content or article for other blogs. You will get chance to include your link in various high PR blog. It helps to get high PR link from other sites and drive traffic to your sites. There are many blogs offering for guest blogging. You can write on comluv.com, which is the best place to write guest blog. You can also submit your articles on different articles submission sites. It helps to get the right visitors to your sites as well as link to your sites. It is really appropriate for newbies who are suffering from low traffics to their sites. Newbies get chances to learn how to get or drive traffics from difference sources. Newbies must follow this idea to get high profile to their sites.
In conclusion, SEO is the most powerful marketing tools and it help to drive traffic to the blog or site.  Therefore newbies should concentrate their attention after designing a nice blog or sites. Without SEO practice we cannot imagine bulk traffics. So that just learn SEO ideas and covert your ideas into traffics and monetize your traffics also.