Dylan Scott is a 24 year old country singer/songwriter from Bastrop, Louisiana – and he's 100% worth your attention.
Let us count the reasons…
1. His Voice
A video posted by Dylan Scott (@dylanscottcountry) on Mar 21, 2015 at 1:40pm PDT
Shannon described it as a mix of silk and whisky – and we love it. There may not be a better way to characterise the deep, wonderful, manly sounds that come out of his mouth hole.
2. His Beard

Rugged and manly, but well kept and stylish, Dylan's beard is ready to build you a log cabin or meet your mom.
3. His Body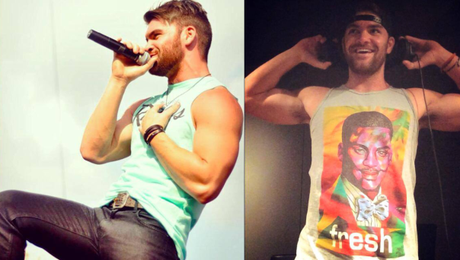 Oh hai. Dylan either spends a bunch of time in the gym, or he's perfect and a crafted by the Gods. Look at those arms. That chest. My goodness. *swoon*
4. He's About That Country Life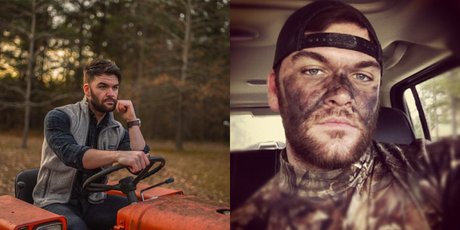 A video posted by Dylan Scott (@dylanscottcountry) on Feb 19, 2015 at 6:57pm PST

Need someone to drive your tractor? Dylan will do it. Need someone to blend into the bush? Dylan can do that. Need someone to sing you 80s country ballads til you fall asleep? It would be Dylan's pleasure to help.
5. His Awesome Cover Of Thinking Out Loud
Post
by
Dylan Scott
.
Dylan's cover of Thinking Out Loud has 1.392 million views on Facebook and will make you dream about him bringing you flowers and knocking on your door and whatever might happen after that…
6. The Lay It On Me Lyric Video

Stare at the screen while Dylan sings his single right into your face. Look at the beard and mouth and the way his hands move and his shoulders shimmy.
7. He Does His Own Social Media


That's right. Tweet at Dylan, he might tweet back. Comment on one of his perfect Instagram photos, maybe he'll follow back. Tell him how gorgeous and talented he is on Facebook, you just might get a thumbs up.
Follow Dylan Scott on Facebook, Twitter & Instagram – then buy his music on iTunes!