Mother's Day... every year it comes around, and I always find myself having a difficult time figuring out what to get my mother. Mostly because flowers are just not enough, especially when everyone else in the family buys her some since she's the one that hosts mother's day dinner.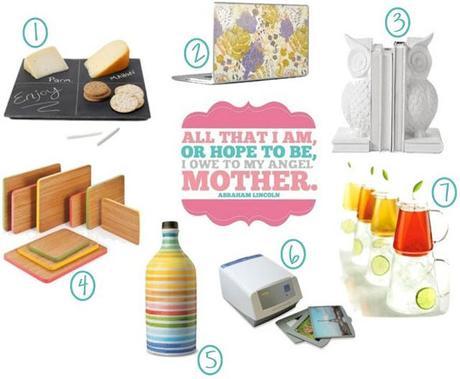 1 : 2 : 3 : 4 : 5 : 6 : 7
With most of the help from thenest.com, I found seven great ideas for mothers out there and all within a reasonable budget. There are many options for mothers who are certainly all unique in their own way. Whether it's a chalkboard cheese board, a pretty iPad skin, cute book ends, color block cutting boards, olive oil in a pretty jug, easy to print pictures, or an iced tea maker.... there's something out there for every mother! How will you be celebrating mother's day this year?