A team of archaeologists from Brigham Young University recently made a shocking discovery when they found a massive 1,500-year-old cemetery full of more than 1 million mummies buried.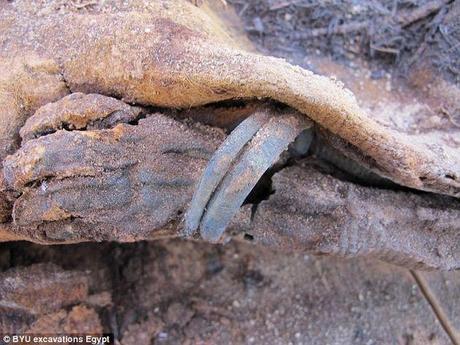 Now called "The Fag el-Gamous" cemetery was found in Faiyum, Egypt, which expands 300 acres. An 18-month-old child and a bizarre-looking 7-feet-tall man was found among this huge pile of mummies. Researchers are still trying to figure out why this many burials have been made at the same cemetery, which is unusual even for ancient Egyptians. Although they believe the mummified bodies could be related to each other.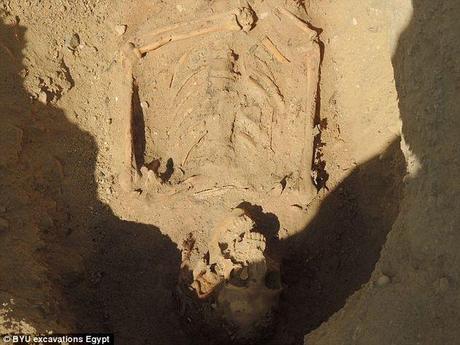 "Of course we don't know that they are related just because they are buried near each other, but throughout the history of the world it is common for families to be buried near each other." said Professor Kerry Muhlestein.
Read Also: 5000-Year-Old Human Footprints Discovered in Denmark
Linen, jewelry, children's boots were found along with these mummies, which are believed to be the wealth belonging to each individual. Researchers are digging deep, hoping to discover many more secrets buried within this area.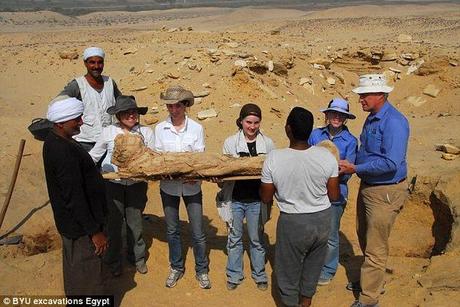 [Via: Daily Mail / Live Science ]
(All images, trademarks shown on this post are the property of their respective owners)
Follow @nrjperera – Roshan Jerad Perera