In case you haven't noticed, Christmas is just a week away!  
To celebrate, I thought I'd show you some of my favorite Christmas parties for kids.  
For a 'Candy Coated Christmas Party', I love this one from Celebrations At Home.  What better than to celebrate with candy (at least the kids like to think so!).  With lots of candy trees and, of course, making your own.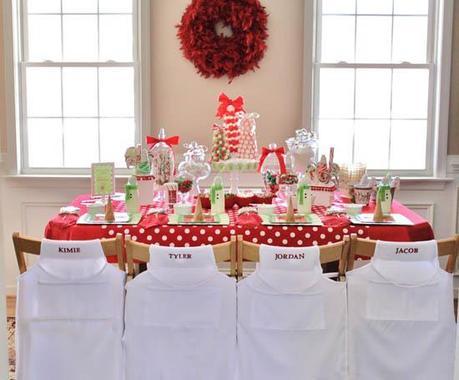 And since I think they're so darn cute, how about this adorable Penguin Christmas party from The Party Wagon.  So sweet!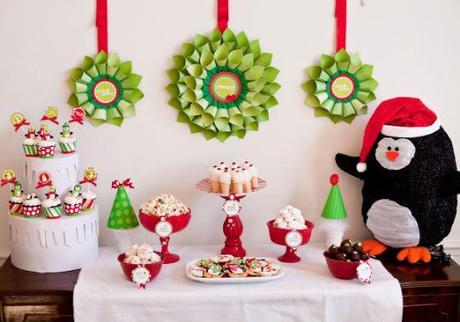 How about the new Disney 'Frozen' movie in theatres right now?  We loved that movie!  And I love this 'Frozen' themed party by Crissy's Crafts.
With the cold weather that wintertime brings, a hot chocolate bar is perfect.  And when the little ones get to embellish their hot cocoa just the way they like it, it makes things even more fun!  Check out this one from Sweet Little Peanut.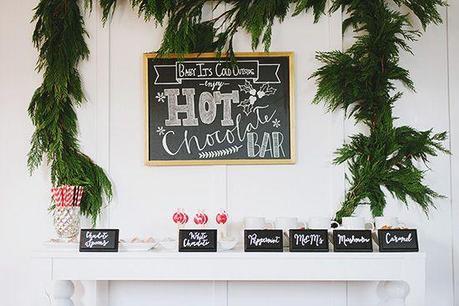 If you have a crowd of little girls to celebrate with, how perfect is this Nutcracker Christmas party from The Homespun Hostess.  So darling!  I'm loving the pinks and golds.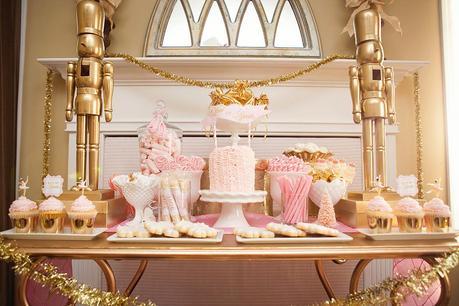 Since that 'Elf on the Shelf' is so popular, this Elf Magic party is so fun!  I love all the nostalgic decor!  This ones from Sweet Cheeks Tasty Treats and you can check it out at Anders Ruff.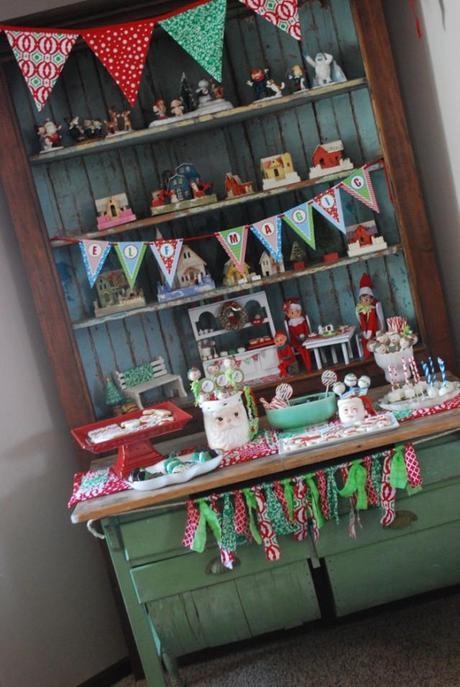 Here's a homespun, festive Christmas party with treats and a sweet hot chocolate bar, too.  This would be so much fun for the kids and adults.  Find this at Spaceships and Laserbeams.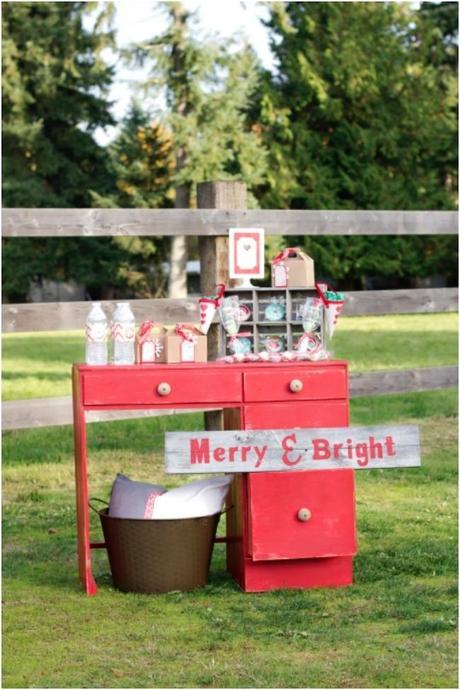 And, of course, my personal favorite:  
My ever talented sis at Candy and Cake whipped up an adorable North Pole Christmas Party for all our littles!  I love all of it!!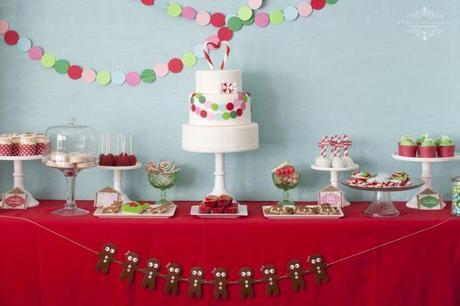 Have fun creating your own Christmas get together this year!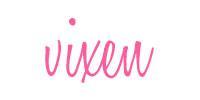 I link up here!