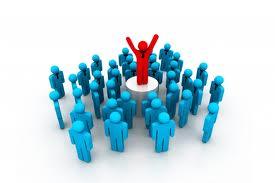 Be a leader Blog or site
There are many bloggers and web publishers suffering from low and temporary traffics to their sites. It is common phenomenon in this competitive internet market. Without improving the site cannot get more traffic to their sites as permanently. Whether a bloggers or publishers, they cannot improve their site's traffics rate without promoting appropriate ways. Therefore, as a blogger or web publishers, must understand that web traffics is a game and should play with carefully.
When you go far away from this critical problem; it will never be solve. You need to take better ideas to get traffics to your sites. You need to promote your sites with various promotional tools. You have to make your identity yourself and you have to interact with your visitors. Whether you believe or not you are on the virtual battle-field with other billions of similar sites. If you have innovative ideas, you will defiantly win the game. When you go for play football or cricket then you must have to know the ideas and rule of game then you can play easily. Without knowing the rules and ideas, you cannot play game.
There are hundreds of ways to get traffics but you need to use best ideas to get lots of traffics to your sites or blogs; but you should follow the natural ways to generate traffics to you sites. You can get lots of traffics from various sources and if you follow the right ways then you will get organic traffics; which are most important to boost your page rank and search engine visibility. Your presence is really important in building your site's public profile building process. So that you need to build a foundation of natural traffic sources as permanent ways. I have listed some innovative ways to get tons of traffics to your site if you apply to your blogs or sites:

1.  
Use long-tailed keywords:
 it is best and innovative ideas to defeat your competitor bloggers and win your race in internet marketing. Therefore you need an active role to research keywords for your every content and consist with most searchable long-tailed keywords. Because of, many bloggers and web publishers have already used short-tailed keyword to their content. So that it's hard to win them by using short tailed keywords. People also love to use long tailed while asking queries to get specific results on search engines and you can study the visitor's behaviors to your niche market and improve your ways to use short tailed keywords. There are ninety percent traffics drives to your blogs or site though search engines referral and your site get more than eighty percent traffics from long-tailed keywords to your contents. Thus, you should apply the rules that long-tailed keyword strategy in your contents; which helps to get quick ranking the contents on search engines. I have already tested many contents with long tailed keywords and getting positive assurance from search engines. Every time I would like to see the behavior of visitors and how they enter in content. Therefore, you can also use Google analytics to find out the visitors behavior and analyses, how they enter to your blogs or sites. You have to use another tool to research keywords is Google keyword tool. It helps to get keyword ideas which are helpful to consist with your content.
2.   Keywords Research to your content: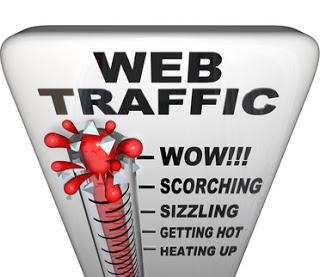 The second idea to improve your traffics is keywords research. It is a permanent and strong way to get traffics to your sites. It is also sustainable way to build your path and get lots of traffics through search engines referral. There are lots of tools to study keywords which you are going to includes in your content. So that search engine friendly keywords help to improve your site's search engines visibility as well as the search engines ranking. It's right time to study what people are searching in internet and which keywords are suitable for your content and under your niche market. It will better to use Google Keyword tool to get ideas and apply to them in to your content. SEO friendly keywords with quality content always get top priority on search engines result and drive traffics to your blog or site. You have to study also your competitor's keywords ideas and find out their weakness parts.


3.  

Write Quality content with Stats:

 Content is the king of blog or sites and quality is the best eyes of content. Therefore, you should not compromise on quality of the contents. Quality contents always get high priority in search engines as well as view of the readers. While writing content, you should consist with scientific research base evidence, statistical data, long tailed keywords, keynotes, ideas; pragmatic solution etc. people love to read quality contents and also share, leave comments and bookmarking the quality content. It also helps solves the high bounces rate problem to your site. There is no meticulous measurement to find out which is quality content? But can find it easily by reading its ideas. Search engines always put the quality content in the top of the search engines and then other content will get chances on ranking. A search engine is also a virtual library and wants to solve your problem from quality services. When we go in library and ask a book for librarian then a librarian recommend a best book with reputed authors, who have high public profile. Likewise, search engines also recommend best contents to solve your queries while searching specific keywords in search engines.




4.  

Social Media Interaction:

 we know that social media is the most powerful media tools in this internet giant. You may have already connected with lots of social media but right now you need to interact with them to promote your sites or blogs. Social media interaction is natural and nice way to share your ideas to friends and people globally. It's easy to connect with people and share ideas through social media. There are many social media sites providing services under various niche markets. Basically there are two types of social media: Social book marking sites and social networking sites. You are well familiar with Facebook, twitter, Google Plus, Hi5 etc. which are under social networking sites and Reddit, StumbleUpon, Delicious, Diggo, Dig, Tumblr, Zimbao etc. are under social bookmarking sites. Social media is really helpful to drive unique traffics and get high PR links to your sites. Social media site's backlink are highly trusted by Google and other search engines. So that you need to increase your social media interact and share your every contents or post to your friends. It helps to get reader to your blog or sites. Billions of people have already joined in different social media sites and bloggers or web publishers getting tons of traffics. So that social media is best platform to get traffics to your bogs or sites.




5.  

Guest post:

it is another best idea to get valid traffics as well as high PR backlink to your site. You can write for other high PR blogs or sites and people enter to you site through you guest post link. It is also popular way to get tons of traffics. There are many blogs and sites are offering for guest post and you can join with them and write your content for them. It helps to build good public relation and get traffics through guest blogging. When your ideas love by readers then they will be convince to get your ideas and you can sell your product and services. You will get quick traffics and high PR backlink to your site and get quick top ranking to your site. It also helps to increase your search engines visibility. It is a sustainable way to get traffics to your sites. Professional writers and journalist can get tremendous opportunities by guest posting. If you are a professional blogger, then you have a good opportunity to quick driving traffics to your sites through guest blogging. You should understand that, sharing is caring and people love your carefulness. It will helps to monetize your ideas through pursuing your readers in guest posting.




6.  

Forum posting:

 It is one of the best ways to drive traffics though forum interaction. There are many forum sites and you can join with them according to your niche: Technology forum, SEO forum, community related forum, business forum, conference forum, education forum etc. Forum sites are platform to share ideas to each other people. You will get other people who are searching ideas and they will enter to your blog or site through your forum link. Therefore you need to include your URL while creating forum profile. Forum posts are also search engines friendly and people can get your ideas while searching keyword in search engines. Many forum post site allow to url signature which help to boost your social profile and link to your sites. There are already thousands of people interacting every day and you can join with them and share your ideas or ask some queries what do you have problem. You can solve problem of your friends and you can also ask queries with them. It is also a platform to share your experience on your niche blog or sites. Many people love to know the experience of other people and apply them to their blogs. You have to be clear that you are joining in any community forum with your holistic approach and do not spam and do not harm other people by writing unethical contents and misleading reply. 




    In conclusion, there are various ways to promote your sites and drives traffics but you should follow the permanent ways to get traffics. Short term way cannot help to build the public relation and search engines as well as readers will not prefer your ideas. In this competitive internet marketing, you should be aware recent topics and regular update your sites. Another important thing is more engagement to promote your site through social networking sites and social bookmarking sites. Keywords research, guest blogging and long tailed keyword strategy are also helpful to boost your traffics rate. Finally you must concentrate on writing quality content with scientific research base dads and evidences.