Managing a transportation network is a complex, yet vital, task. Network performance "leakage" can deplete resources and lead to unexpected budgeting issues. By understanding the performance of a network's key indicators and fundamental cost drivers – including prime carrier tender acceptance, lane variance, spot-market activity, use of freight brokerage, and expedited transportation – a transportation manager can reduce surprises, improve performance and keep costs in check.
Follow these 6 tips to discover areas where your organization can shore up weaknesses, improve performance and save money and resources.
1. Network Summary View. Core to maximizing network performance is developing an effective carrier portfolio and a robust management methodology.
Evaluating your network with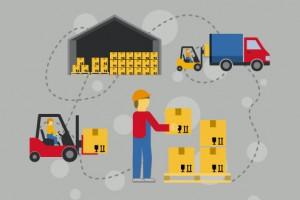 a top-down approach is essential and should begin with a network summary. This can provide an initial perspective of and reference point for the entire network's performance. Elements can include:
A review of the network's key cost-per-unit measures, like dollars per case, mile, or pound
Divisional views
Period-over-period comparisons
Aggregate breakdowns by mode, miles, weight, and distribution channel, e.g. inbound, outbound, transfers or shuttles
This holistic network view will provide direction and focus for next-level analysis.
2. Prime Carrier Tender Acceptance. Measuring prime carrier tender acceptance is a good starting point to determine how well the carrier plan is being executed. Primary use of preferred carriers established through a competitive bid and selection process can keep costs predictable. Conversely, low primary tender acceptance, or reliance on global carriers or spot market to cover loads, can lead to higher costs, leakage and service risks and may mean the procured carrier solution is ineffective or inadequate in meeting the needs of the business.
3. Lane variance. This measure of rate variance at the lane level, and specifically the variance between the executed carrier cost and a defined baseline cost, can help gauge a network's truckload activity and performance. Baseline costs can be the prime carrier cost, previous year historical lane rate, budget lane rate, or a period lane run rate. By quantifying the "spread" of rates between the prime, global and non-contracted carriers, transportation managers can better understand and achieve savings borne from stronger primary carrier tender acceptance levels. On the other hand, using a global or spot-market carrier costs more and leads to a less-effective carrier solution.
4. Spot Market Activity. Playing in the spot-market on a daily, regular basis is a recipe for long-term higher costs. While it may meet an immediate capacity need for new lanes or end of month surges, the goal should be to convert as many lanes and volumes as possible to contracted carriers with predictable rates. If the spot market is being used consistently on "contracted carrier" lanes, this indicates poor carrier portfolio performance and should be investigated in conjunction with other indicators like PTA to determine an improvement action plan. General rule of thumb is that spot market activity should be less than 5% of delivered loads.
5. Overuse of freight brokers. Freight brokerage often is a simple solution, and can help secure capacity during end-of-month or quarter demand spikes. Yet, it can lead to higher costs, service limitations and performance risks. Brokerage activity should account for less than 5% of all activity in the network.
6. Expedited transportation. In many situations, this can be a necessary – if costly – reality. If expedited transportation is unavoidable, break down the activity by key lanes, customers, origins, and time of month, for example. Spotting patterns regarding when and why it's selected and the cost implications of such use can help transportation managers identify and reduce unnecessary use.
Together, these six practices can help reduce inefficiencies and boost performance. When transportation managers fully and regularly measure the transportation network and address weaknesses, leakage can be eliminated or reduced, the network can be strengthened, and the business can enjoy improved operations.
Written by Scott W. Nemeth
Scott W. Nemeth is a Group Director of Transportation Management at Ryder. He is a logistics and operations professional with 22+ years of experience in transportation management solutions, business development, implementations, product development and account relationship management.  Throughout his career, Scott has implemented and operated numerous TM solutions for customers across a variety of industry segments.