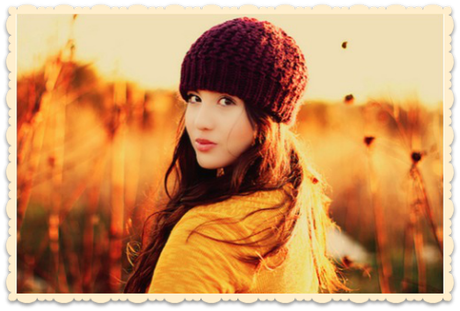 [via]
Now that fall is here, chances are you've changed up your wardrobe (cable knit sweaters and patterned tights, anyone?), but have you thought about changing up your skincare regimen?
You: Do I really need to "winterize" my lotions and potions?
Us: Yep! What works for your skin in the hot, summer months might not be as effective once it starts to get chilly. In fact, cooler temps and windy weather can do a real number on your skin, leaving it feeling dry, sensitive, and itchy.
Here are 6 tried and true ways to prevent wicked weather from leaving your skin dry n' dull:
Read on…
For the complete article go to 6 Must-Do Tips For Healthy Autumn Skin on GalTime.com! Crows' Feet, Cupcakes, and Cellulite has joined GalTime's Editorial Beauty Expert panel and is a weekly contributor (woo-hoo)! 
What tips n' tricks do you have for transitioning your skin this fall/winter season, beauties? Share 'em in the comments below!