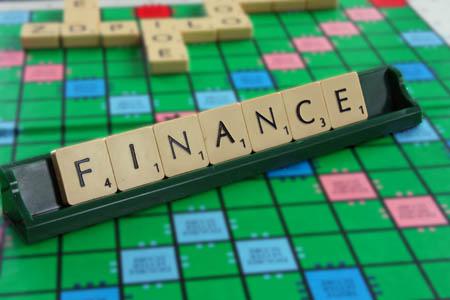 Irrespective of how hard people try to make a budget and follow it, it often turns to be a mess in the end. Maintaining a proper budget plan every month is not an easy task; sometimes you forget to note down a few things or you spend more than you planned, exceeding your income. This causes an imbalance in the budget. Help is at hand, however – there are a number of apps for your smartphone that can help you keep your spending in check and manage your monthly budget in a more effective way.
Here are few of the most widely used finance related apps:
Finance for Android: This helps you to access Google finance portfolios. With the help of this app Google finance is continuously synced to the data on your phone. It is an ideal application to manage your finances in the right way.
Mint: This is one the most famous applications which helps you to track your expenses in a simple way. This way you can manage the flow of your money in an organised manner. This app provides alerts when you spend more than the budget limit set by you; you can check your status with the help of charts and bar graphs that are provided by it.
SplashData: You can track your money here; it also allows you to connect to your bank accounts online and you can download these applications right from there. With this you can get customised reports along with pie charts.
Pennies: This is the most adorable application that helps you in maintaining a proper budget plan. All you need to do is enter the budget that you want to set and keep updating your expenditures; update everything as soon as you do the transaction. This way you will not forget anything and you can maintain clear records without any burden.
Payday Loans App: You can apply for a short-term loan through your mobile at any point of time and from anywhere. Payday loans do not involve any paperwork, the procedure is very simple. All you need to do is fill the form present in this app and send it. The approval is instant whereas cash will be deposited in your account within 24hours after the approval. [NOTE: TechDrink does not endorse taking out super high interest payday loans]
Xpenser: The concept of Xpenser is that it records your purchases immediately; all you need to do is that update the data as soon as you pay or bill or make a purchase. This also supports advanced search result; through this you can find the receipts and data instantly. You only have to text the title of data in the search box and it will be highlighted. It is recently updated with an added feature of time tracking.
All the above mentioned applications are widely used by smartphone users. They help you to manage your finances and have a better and more secure financial life.
This is a guest post by Emily, a financial guest blogger from Manchester, UK. Find out more about her finance related blogs at financeport. If you want to contribute to TechDrink, get in touch.