Home Work Job Search 6 Exciting Careers for Women Who Love Communications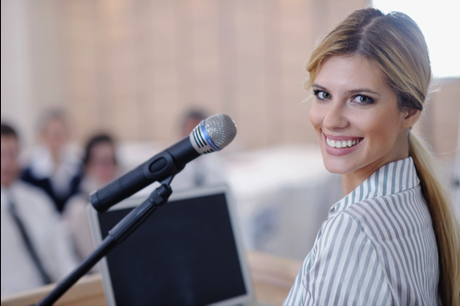 Do you love to persuade, motivate, and inform people using written or verbal language? You might have a bright future as a communications professional. If you know you'd like to get into communications, but you're unsure about the best career path, check out these six opportunities for women who excel at communications.
1. Marketing
If you think you're the next Don Draper - ahem, Donna Draper - then marketing could be your calling. Interestingly, it's a field that splits pretty equally between genders in lower-level jobs, but only three percent of creative directors are female. Val DiFebo, CEO of Deutsch NY, says the field has historically paid so little attention to work-life balance. Fortunately, female execs like DiFebo are redefining the role of creative director.
DiFebo believes that her most creative ideas come through her activities outside of work. She recommends that women look for mentors that model how to balance work with a personal life. If they can't find roles in existing agencies, she recommends that they start their own. Before striking out on their own, however, women need to learn as much as they can about every job in the agency.
2. Public Relations
Public relations specialists form relationships with journalists and other media professionals to generate good publicity about their companies or their clients. Public relations, unlike marketing, is a female-dominated field. About two-thirds of PR professionals are women.
A bachelor's degree in communications can get you started in the profession. If you've already earned a bachelor's degree in an unrelated field, you can earn a post-baccalaureate communications certificate as a way to change career paths. You can work within an existing company or work for a PR agency. If you feel burned out by one type of workplace, you can pick up freelance PR work.
3. Corporate Communications
Corporate communications professionals focus on internal messaging within companies. They help management roll out messaging to employees, such as preparing employees for the launch of a big new product. Additionally, they help businesses with offices all over the world maintain connections to the company's values, initiatives, and culture.
In addition to having strong writing skills, corporate communications professionals have to coordinate between other creative departments, including graphic design and photography. In today's world, video production skills can give you a competitive edge.
4. Human Resources Professional
HR professionals help maintain morale in an organization by helping managers and employees communicate clearly with one another. They might create learning materials to help workers update their skills, or they might write onboarding lessons to help new employees adjust to the company culture.
HR professionals often give advice on writing employee performance reviews and on motivating employees, so strong writing skills and emotional intelligence are essential. In addition to communications coursework, take human resources management classes, and look into certifications from professional organizations like the Society for Human Resource Management.
5. Editor
Editors do more than just correct bad grammar. Depending on their fields of expertise and experience, they perfect many aspects of communications including graphics, written text, and video for both traditional and online publishers.
An editor might set a publication strategy for a magazine or decide which books a publishing house will buy and market. In addition to impeccable command of language, editors need managerial smarts, analytical skills, and the ability to stick with a budget.
6. News Producer
If you're a fan of "The Newsroom," you've seen news producers at work. Entry-level news producers conduct interviews, pull stock footage, pitch story ideas, do research, and take on a range of support roles for different news broadcasts or news magazine shows. As they move up the ladder, they take on more responsibility, including making decisions about which stories to air and which guests to interview. They also coordinate all aspects of a newscast, making sure that everything looks seamless to viewers.
If you love to have your finger on the pulse of world events, being a news producer keeps you close to the action.
Finding Your Niche
A communications degree or certificate gives you many job options, and you have flexibility if one career path leaves you feeling restless. You can start your communications career working for different companies, not-for-profits, or government agencies. After you gain some job experience, you can even start your own consulting company. One thing's for certain: You won't be bored.
Author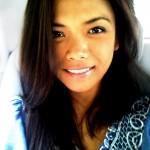 Abbi Gabasa is the Managing Editor of MsCareerGirl.com and owner of UpraisedLiving.com. Having the background of a Marketing and Public Relations Manager with years of professional experience in various industries has given her an insightful perspective on careers, lifestyles, relationships, and attitudes which she humorously applies in helping people through her writing. Abbi is a training life coach, and an advocate of children's charities, women empowerment, optimistic thinking, and slow Sundays. A self-confessed Jane of all trades, she hopes to help girls all over the world find their calling and pursue their passions.