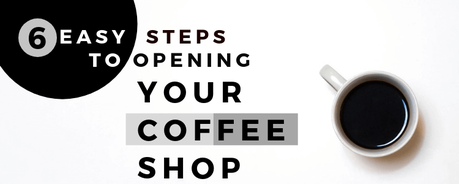 Are you thinking of setting up a business in Food & Beverage Sector but don't enough funds to open a restaurant? No problem.
You should consider of opening a coffee shop. These are the fastest-growing concept in today's time. Its revenue model is just awesome and fun. Even people like to work in a coffee shop. Sounds interesting? Now you will ask 'How to open a coffee shop'; 'How much does it cost to start a coffee shop'? Worry not, we will tell you everything about it in this article. Just sit back and if possible grab a coffee.
Firstly, let's look at the different types of coffee business available and their expense:
1. Mobile coffee food truck
How much to start a coffee food truck: $50,000 to $1,50,000
2. Coffee stand/ coffee Kiosk
How much to start a coffee stand/kiosk: $60,000 to $1,00,000
3. Drive-thru coffee shop
How much to start a drive-thru coffee shop: $80,000 to $2,00,000
4. Coffee shop with seating
How much to start a coffee shop with seating: $80,000 to $2,75,000
5. Coffee shop with drive-thru and seating
How much to start a big coffee shop: $80,000 to $3,00,000
1. Make a Business Plan & Framework
This is the most important step of starting any business. In case of opening coffee shops, you need to decide on the following parameters:
Profitability – Profit drives every business. It's important to know the expected return you will be generating from the coffee business you have in your mind.
Investment – You need to decide where to get funds from? Whether you have someone to invest in the business or you have to take a bank loan to setup the business.
Cost structure – You have to make a cost structure which will help you to utilize your funds effectively. The lesser the cost, more the profit.
Growth Plan – You need to make a proper growth plan before starting a coffee shop business. Think of Starbucks, Barista, Costa Coffee, which are some big disruptors in the coffee business who have grown in almost every country in the world. Do I need to say anything more? You need to dream big, to achieve big. So plan it in advance. This is an important parameter, but not necessary for everyone.
2. Finding and developing a space for your shop
The place you need to open your coffee shop plays a crucial role in attracting new customers. You should be considering the shop's size, location as well as the cost associated with it. These days you can easily start your business in a rented space or taking the shop on lease. Just make sure that the space you are occupying is for commercial purpose only. Then you need to purchase all the furniture and do the renovation work which is required. It's upto you how well you decorate your shop because good coffee shops have the coffee with an amazing feel of the place.
3. Purchasing Equipment
Now you need equipment to make coffee and satisfy your customers completely. This is an early stage cost associated with every business which gradually gets recovered when you start making profits. Let's have a look at all the equipment requirements you need to purchase:
Water filtration system
Espresso machine
Commercial coffee grinder and drip coffee maker
Coffee beans
Cups
Paper cups
Containers
Napkins, straws, stirrers
Sugar sachets
4. Finding vendors and staff
A good staff always makes the coffee taste better. You really shouldn't take risk with hiring your staff while starting. Same is the case with selecting vendors while starting a coffee shop. Regular and timely supplies of equipment is really important to keep the business going.
5. Marketing
You are new in the locality. Shout out. Let every person know in the locality that there's an amazing coffee shop brewing the finest coffee. Publish pamphlets or run FB Ads whichever best suits you.
6. Be Compliant
To legally run a coffee shop, a Food Service License and a Certificate of Occupancy is also required. This will make sure that you have all the permissions and grants to start a coffee shop.