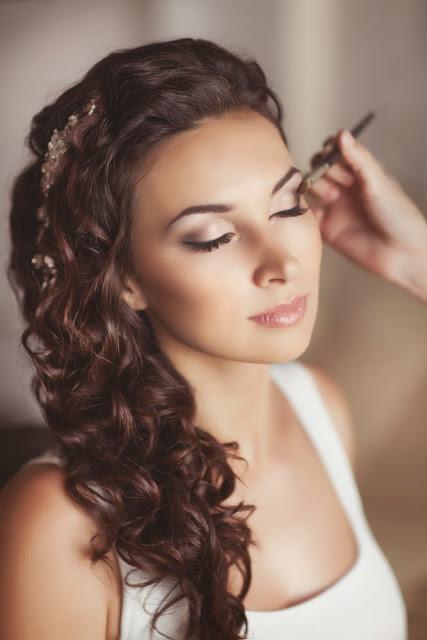 " />< DIY Skin Care Tips for the Big Day>" />< DIY Skin Care Tips for the Big Day>" />< DIY Skin Care Tips for the Big Day>" />< DIY Skin Care Tips for the Big Day>" />
Planning your wedding is a journey down a path of love, multitasking, event planning, emotion wrangling, and sometimes, budget strategy design. Just because you DIY doesn't mean you are necessarily budget-conscious, it means you are seeking to be in-tune with your inner desire to create.
Taking on the preparation and application of skin product takes on a different effort of self-care as most homemade skin care products can be found in your fridge or pantry. It is crucial to prepare your whole body for your wedding, but let's focus on what will be front and center - your skin. From traditional beauty remedies to homemade skin care products, here are 6 DIY skin care tips for the big day:
1. Try herbal tea for puffy, dark circles under the eyes. Teas like chamomile soothe redness and reduce inflammation in the skin, while caffeinated tea helps constrict blood vessels and reduce swelling. DIY: Select 2 bags of your favorite tea and steep in hot water for 3 – 5 minutes. Let bags cool to your comfort level and place on closed eyes. Cover tea bags with a soft cotton cloth and relax for 10 - 15 minutes. Discard tea bags in your garden to add a pop of nutrients to the soil. 2. Fennel to minimize irritation.A native Mediterranean perennial, fennel's dried ripe seeds and oil are used to aid in conditions related to digestive problems and upper respiratory infections. "Thanks to its chemical properties, it can help rejuvenate the skin and reduce inflammation," says Randi Ragan, holistic lifestyle expert and founder of GreenBliss EcoSpa. DIY: Puree 2 raw fennel bulbs and 2 fresh sprigs of thyme and bring to a boil in a small saucepan. Remove from heat and add the juice of 1/2 lemon. Steep for 15 minutes and then transfer to a glass jar. Let cool, then swipe over the skin with a cotton ball.(Recipe found atWhole Living Magazine) 3. Raw sugar/petroleum jelly for the lips. You may now kiss the bride. The most memorable sentence uttered right after "I do," your smackers will be in the spotlight for more than a moment that day. Tending to your lips prior to your wedding day will ensure a smooth pucker and a soft surface that will hold your favorite lipstick, pencil, or gloss. DIY: Using a tablespoon of petroleum jelly and a teaspoon of raw unrefined sugar, mix until combined, then massage over lips. Tissue off and condition with your favorite lip balm.
4. Egg whites for a smooth complexion. While scientific evidence is lacking, egg whites have been used in history as a treatment that acts as an astringent, making the skin feel and appear tighter. DIY: Separate the white from the yolk of an egg and apply to your face with a mask brush. Let dry for 20 minutes, wash off, and moisturize.
5. Papaya for brighter skin. Exfoliation is a great thing, as a weekly treatment can give your skin the boost it needs on the path to vibrant skin. According to Whole Living magazine, "unripe papaya contains natural alpha-hydroxy acids and high levels of papain, an enzyme that helps dissolve dead skin cells." DIY: Combine papaya with yogurt (which contains lactic acid, another alpha-hydroxy) and honey. Whole living gives readers a heads up, letting you know the mask should tingle slightly. If you have very sensitive skin, use ripe papaya instead.

If DIY skin care tactics aren't making a difference, medical spas, like Thrive in Chicago, can now offer care for more problematic skin if you make an appointment leading up to your big day. It's always best to consult a dermatologist anyway when faced with skin problems to avoid further irritating your skin and overusing products to troubleshoot your concerns.
About the author:Elizabeth Rago is a freelance writer specializing in health, wellness, and women's lifestyle content, working with yoga studios, chiropractors, mental health, and wellness practitioners. Elizabeth writes the weekly column, The Circular Home for Chicago Shopping (an editorial partner of the Chicago Tribune) and is Senior Editor of All Things Girl, highlighting topics related to the modern domestic woman. She has been published in Mamalode Magazine, MOMentumNation.com and thesavvyfreelancer.com.