Located on the Persian Gulf coast of the Arabian Peninsula, there's no other place on the planet than Dubai that can redefine "Adrenaline Pumping Adventures" well. The massive surround of the Arabian desert, the neighboring Hajar Mountains and the Persian Gulf provide ample avenues to explore the adventurous side of Dubai. Right from dune bashing and desert safaris to mountain biking and deep sea fishing, you will get to enjoy many adventure activities over here.
If you are an adventure freak and traveling to Dubai, then you would definitely love experiencing something really fun and exciting, something outside of the glitzy extravagances, Dubai is famous for. The adventure activities over here will surely quench your thirst.
Book a fun, exciting trip and fly to Dubai for your next holiday by grabbing exclusive Emirates coupon codes so as to enjoy maxing savings and discounts on flight booking and enjoy the most adventurous travel giving you an adrenaline rush. Take a look at some of the best adventure activities, you must try while holidaying in Dubai-
1 # FlyBoarding!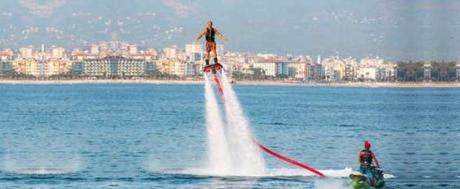 FlyBoarding is one of the best water sport to experience in Dubai. Flitting between swimming and flying is never been an easy task to do, but thanks to Fly Board, that you can do both at the same time. It is an amphibious invention, which is very easy to master when done in the right way. You soar up to 100 feet above the ground and dive straight in underwater at a speed of 150 KMPH, and the activity will surely give your adrenal glands a major kick.
2 # Zip Lining!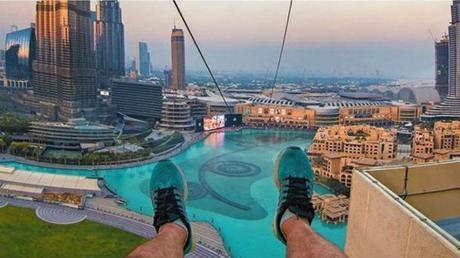 Head to the Dubai Fountains, to experience the longest ever zip lining adventure activity of the world. Zipline from 1800 feet above in just 40 seconds at a speed of about 60 – 70 KMPH to not just boost your adrenaline, but also enjoy a breathtaking panoramic view of the bustling city full of majestic structures and zig-zag flyovers.
3 # Dune Bashing!

Desert sand dunes in Dubai indeed provide an off-roading opportunity, unlike any other terrain. Vehicles with powerful wheels and flat-profile tires race onto the sand dunes and cruise through the undulating desert surface and the activity is called dune bashing. Dune Bashing is another must-do adventure activity that provides you with an exhilarating desert experience.
4 # Desert Quad Biking!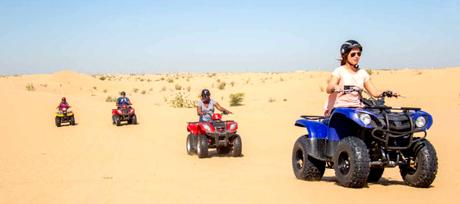 Quad bikes, being the most accessible vehicle to ride on the desert, anyone can go for this desert quad biking adventure. The light body of these bikes combined with wide tires and a powerful engine, and with easy riding techniques, you can ride them on sandy surfaces with ease. Quad biking is an adventurous and thrilling activity which is extremely popular amongst the visitors and locals of the city.
5 # Bobsledding!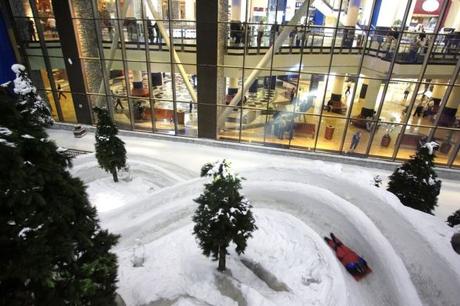 To match-up the recurring theme of "Anything is Possible" of Dubai, you can actually do anything. One of the unique yet adventurous activity is Bobsledding. Hit to Ski Dubai to find out ski slopes with chairlift, a sledding hill, and penguins to play with, in the afternoon. Bobsledding is the most thrilling activity, where you will be zipped down the chute.
6 # Skydiving!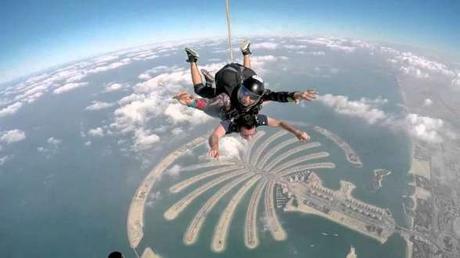 Have sensed extreme heights yet? No! Then you must experience this most thrilling adventure activity while in Dubai. It is said that only a daredevil can jump off the plane and experience and ultimate free-fall. Free falling at about 120 miles per hour of sped over the Palm Jumeirah Island is another adrenaline-rushing adventure activity to do in Dubai.
So, these are the six most thrilling adventure activities, which you must try while holidaying in Dubai. To book your adventure trip to this buzzing city of UAE at the best price, make sure you use Cleartrip coupon codes. These codes will let you grab the best travel deals online.