Today, 50 years ago, Yuri Gagarin's single orbit of Earth ushered in the era of human spaceflight.
Colonel
Yuri Alekseyevich Gagarin
was the first human to journey into outer space when his Vostok spacecraft completed an orbit of the Earth. Vostok 1 marked his only spaceflight.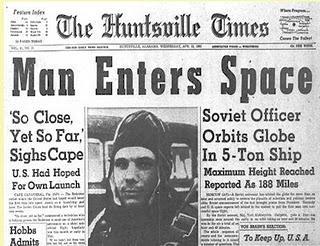 Gagarin later became deputy training director of the Cosmonaut Training Centre outside Moscow, which was later named after him. Gagarin died when a training jet he was piloting crashed in 1968.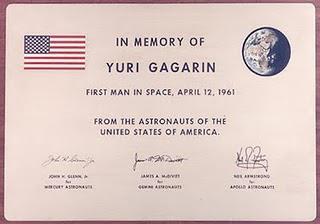 Yuri Gagarin: His Life In Pictures.
The Presurfer