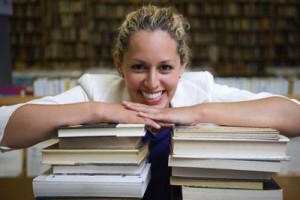 In the past, working from home was a concept more associated with scams than a legitimate way to make a living. However, as the internet has grown and flourished, it now boasts an economy of workers and consumers that rivals traditional methods of commerce. Although there are still a fair share of unscrupulous opportunities on the web, their numbers are steadily dwindling as people educate themselves on the multitude of credible ways to make money online. Here are 5 ways to make money working from home:
1. Online Surveys
Consumer research data companies utilize the internet to survey customers on a variety of topics in exchange for a small payment. There are survey sites that provide cash as well as those that provide coupon discounts. The amount of available surveys to take typically depends on your age and sex and whether this fits a popular demographic. While taking online surveys does not provide enough income to earn a living on its own, doing them can earn you additional spending money and require little more than your spare time. Be sure to avoid any sites that require a registration fee, and always use a secondary or dummy email account when signing up to avoid being bombarded with spam.
2. Auction Sites
There are two ways to earn money utilizing auction sites. The most common method is to auction off old items that have appreciated in value over time. However, given that your old stuff is not a renewable resource, this is not a sustainable source of income. The other method is to scan auction sites for undervalued items and flip them for a profit. Penny auction sites in particular can provide a significant boon to a savvy bidder.
3. Blogs and Affiliate Marketing
Unlike surveys and auction sites, the income potential of a popular blog is theoretically unlimited. A blog is an easy way to create a space on the web without having to design a website. Simply cover a topic that interests you and if your content is good enough, people will visit your site. The more traffic you generate, the more income you earn from advertisers. Most companies will pay you money based on the number of people click on your ads as well as the number of unique visitors that come to your site. As the most efficient way to earn money is to have ads that are relevant to your visitors' interest, affiliate marketing groups have arisen in recent years which generate banners and advertisements based on the contents of your blog post. Affiliate marketing, however, is not limited to blogs. Any website that can generate traffic, regardless of content, is attractive to advertisers.
4. Freelance Writing
The internet is its own vast universe, freckled with websites inhabited by the written word. Whether you are reading a corporate marketing brochure, an advice column, a news item, or a piece of spam, someone was likely hired and paid to write it. Although traditionally freelance writers were forced to market themselves directly, nowadays there are websites that connect writers to content seekers in exchange for a small commission.
5. Small Business
Technology allows entrepreneurs to connect with a global client base without the overhead of a small business. Utilizing tools such as Skype allows educators to teach foreign languages or act as translators for corporate meetings. Product sellers can handle transactions over the internet and ship anywhere around the world. Online comics allow writers to add motion and color to their panels. Social networking websites such as Twitter connects small business owners directly with customers and provides free promotion through viral marketing. Thanks to the internet, running a small business from home has never been easier or more inexpensive.
Steven Michaels is a business writer for IndemnityInsurance.net – a dedicated business insurance resource.