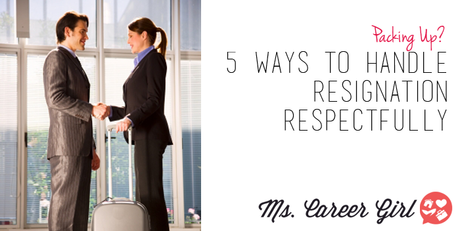 Resigning from a position can be difficult no matter the situation. Whether your current employer has scorned you or given you the experience of a lifetime, it is important to remain poised and professional throughout the resignation process. Here are a few ways you can resign from your current role with grace: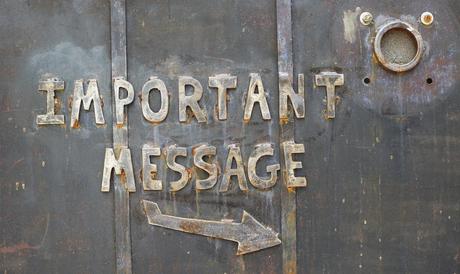 Photo via Patrick Denker - Creative Commons
1. Keep the news to yourself until you notify your boss(es)
Nothing is more disrespectful to your boss than going around the rest of the office threatening to quit and bragging about how your next job is going to be better than where you're at now. This approach can make you sound arrogant and if your boss finds out he/she was the last to know about your resignation, it may decrease your chances of receiving a positive recommendation from them in the future. As with any major business issue, it is important to discuss it with your manager first, and then come to a clear understanding of how it will be communicated to the rest of the team/business.
2. Provide only need-to-know information
The only thing your current employer absolutely needs to know is that you're resigning and you are thankful for the experience you had there. Some companies will do in-depth exit interviews, but it is good to remind yourself that these are also a reflection on you. While many people would like to take this opportunity to be brutally honest and say whatever comes to mind, you want to give your resignation discussion/exit interview some significant thought beforehand so that your employer is left with the impression of you that you would like them to have. Chances are, especially if you are staying in the same or related industry, you will run into this person again and you may not want to be labeled a "hot head" when that time comes around. Moreover, the details of your new position are between you and your next employer and you are not obligated to explain them to anyone if you would rather keep them private.
3. Submit a formal letter of resignation
Type up a formal letter of resignation, print it, sign it and turn in a hard copy, as well as an electronic version. Establish that this is your official letter of resignation, that your last day will be X day, and that you are thankful for the opportunity with your current employer. No further details are necessary unless stated in your employment contract (however that is highly unlikely).
4. Prepare thorough notes for your successor
One way to leave a great impression with your employer and in your department is to prepare thorough notes for your successor about everything you covered, any outstanding projects, logins, processes, etc. Your successor will also be more comfortable in his/her role right away, which can help the transition flow more smoothly, since there will not be missing information for him/her in their first couple of weeks on the job.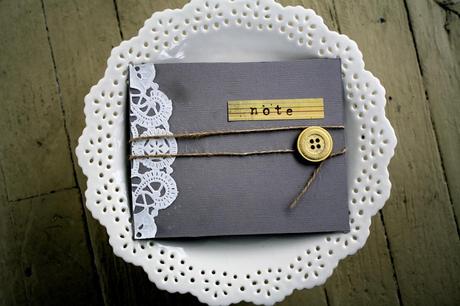 Photo via Amy Gizienski – Creative Commons
5. Say thank you
Make sure you thank those that you worked with for the opportunity and for what you learned while you were there. Now is not a time to forgo good manners!
What are some other ways you can resign in a respectful manner? Share your thoughts in the comment section below or tweet me @mandyresh