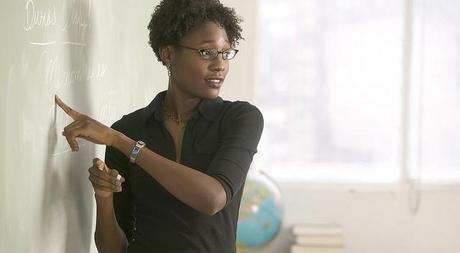 With 85 percent of military spouses reporting that they want or need to work, finding a stable and meaningful career is highly important for the majority of military wives and husbands. Many military spouses are aspiring teachers or currently have a degree in teaching; however, this career path can be quite challenging due to the frequent moves that are a part of life as a military spouse. With each state maintaining varying licensing requirements, certification alone can be a major roadblock. While a career in teaching comes with an extra set of challenges for military families, through careful planning and proactive job searches, military spouses may achieve fulfilling careers in this profession. Here are five ways military spouses may land successful careers in teaching.
Know the Benefits Available as a Military Spouse
Aspiring teachers looking to pursue a degree in education have a variety of options for getting college tuition assistance and career support. VistaMilitary.com can help spouses and children of veterans get the information they need regarding the benefits any military-friendly college should offer. In addition to scholarship opportunities and tuition discounts, military spouses may be eligible for the Spouses to Teachers (STT) program. This program assists military spouses in landing teaching careers through financial assistance, support through navigating state-to-state licensing requirements, and counseling on any additional courses needed to complete certification. The STT program mainly assists military spouses who currently have a bachelor's degree or teacher's certificate, but may also assist those with less education through navigating certification options. Additionally, applicants must be spouses of active duty service members who also belong to the Selected Reserves or Individual Ready Reserves in order to quality for participation in this program.
Teach at Military-Friendly Schools
While the national shortage of elementary and middle school teachers has created job growth in the field of education, military spouses continue to experience difficulty in landing these positions. Spouses of service members frequently experience job discrimination based on their military spousal status, as employers fear hiring someone who may move in a short period of time. This is why it is important to find military-friendly institutions that will recognize the strengths spouses of service members bring to the field of teaching. Military-friendly schools not only see the value in hiring military spouses, they are also familiar with the changing laws in certification that have eliminated many of the complications surrounding licensing and certification. For example, the White House reports that 23 states hove now passed pro-military spouse licensing measures, which serve to expedite the process of getting military spouses registered in new states. Finding an employer who is aware of these laws and able to see the value in hiring military souses can be tremendously helpful in your job search.
Be Proactive and Persistent
As soon as you discover a new move is in store, begin the researching process and proactively apply for open positions in the area. Make as many phone calls to school administrators as possible, and apply to every job you are qualified for. While landing teaching gigs in the midst of frequent moves can be difficult, many military spouses are able to find jobs quickly by applying for as many positions as possible and working to get their names out into the community. Networking is important for all professionals, but it is absolutely essential to the success of working military spouses. Having solid connections in the teaching community will be a tremendous asset to you throughout your career.
Consider Teaching Alternatives
If permanent and stable teaching positions are not immediately available, consider alternatives such as substitute teaching. While your long-term career goal may not include substitute teaching, it can be an important stepping-stone toward your future career as a teacher. Raleigh Duttweiler is a military spouse and successful teacher who has seen this first-hand. She explains that starting out as a substitute is a great way to get your foot in the door. Substituting will allow you to become acquainted with the district's administrators and to be a step ahead of the application process for permanent positions. If you prefer to work for yourself, you may also consider becoming a tutor. Tutors frequently report a steady and substantial income from this freelance-style career and are able to work around the hectic schedules that accompany military life.
Stay Organized and Knowledgeable
The difficulty of certification for military spouses is gaining more attention, and laws are beginning to change. As such, it is important to stay up to date on the changes in regulations and to know your rights as a military spouse. Additionally, when it comes to licensing and certification, proactive organization is key. Work toward earning National Board Certification, which will allow you to more easily move from state to state, provide opportunities for pursuing higher education, and grant eligibility for high-paying jobs.
Being a military spouse comes with many challenges; however, it should not mean having to give up a fulfilling career. Through careful planning and determination, military spouses can achieve successful careers in this important field.
Classroom image by cybrarian77 from Flickr Creative Commons 
About the Author: Melissa Peterson is a contributing writer, military spouse and teacher. She has worked in the public school systems for 15 years.