Over the past decade, Bollywood has been trying to concentrate more on remaking Regional movies that have impacted the audience's minds in the respective regions and outside. Being part of some movie groups, I have had the chance to know and watch some tremendous regional movies.  I enjoyed every bit of a few of these movies and cannot say enough to praise the powerful performances, the excellence that the makers showcased, and, of course, the background scores. Few of the remakes have been appreciated by all. Movies like Ghajini, Drishyam, and Kabir Singh could connect with the audience. However, some of the films, when made in Hindi, by others or even by the original makers, failed miserably in striking the right chord in the audience's mind. 
Today I have listed 5 Bollywood movies that I felt lacked the heart and soul of the original regional version. 

5 Times Bollywood Failed Miserably to Recreate Regional Gems
1. Cuttputli:
This 2022 film, starring Akshay Kumar and Rakul Preet Singh in lead roles, is a remake of the 2018 Tamil movie Ratsasan. After Ratsasan became a thriller movie watchers' most loved topic of discussion, news of its Hindi remake was doing the rounds, and there were talks of roping in Ayushman Khurrana for the lead role. However, the starring role went to Akshay Kumar. The 50-something actor was a total misfit as an aspiring director who, by (bad) luck, joined the police force. The innocence, curiosity, vulnerability, and occasional hopelessness that Vishnu Vishal lived up to with Inspector Arun were majorly missing in the Hindi version. I also do not understand the overt glamourisation of characters in Hindi movies. Where Amla Paul's Viji stood out as a young teacher and more than a love interest, the perfect partner of Inspector Arun whom he can lean on, in times of his vulnerability, Rakul Preet's Divya just remained as the pretty maiden occasionally arriving and dancing to some forgettable tunes. One of the significant reasons for Ratsasan's success was its background score. It haunts you and reminds you of pure thriller gems like "Us". I have no idea why Cuttputli did not use a solid background score; that might have saved it somehow. I would have loved to watch a more realistic version and a much younger actor like Rajkumar Rao playing the lead.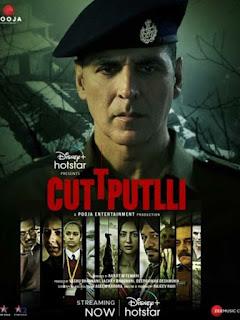 2. Begum Jaan:
This 2017 film with Vidya Balan in the titular role is a remake of the 2015 Bengali movie, Rajkahini. Interestingly, I put Vidya Balan on a much higher pedestal as a performer than the Bengali version's Rituparna Sengupta. I have no issues with the former's powerful presence. However, what I missed in the Hindi version was the natural feeling of immense strength a bunch of prostitutes led by their leader Begum Jaan held throughout the entire movie. The Bengali film might not have lived up to the leading character's portrayal, but it did project the spirit of its tale. Also, I cannot agree with the title of the film. Rajkahini means the "Tale of Kings", which actually shows the issue of the partition where India and Bangladesh (East Pakistan at that time) were being divided by the leaders and what came in between was the piece of land owned by Begum Jaan. And it is the story of that entire issue, where Begum, along with her army of few women and a few trusted people, stood up and chose to not give up, despite constant threats and betrayals. This film shows how language can be a barrier in remakes, as Srijit Mukherjee was the director of both versions.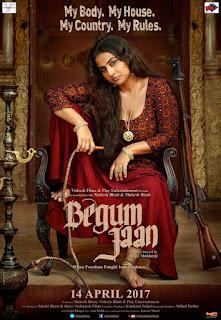 3. Jersey:
Talking about remakes, and how can we ignore Shahid Kapoor! I love him as an actor, but having watched the original Telegu version of Jersey, starring Nani, I felt he is still hanging on to his Kabir Singh mode. I am unsure whether to blame it on him or the makers. But Nani's Jersey had the angry man, clueless father and a "loser to a winner" character coming out nonchalantly and flawlessly in every scene. In contrast, Shahid's character always seemed to be in that angry mode. Even he looks like what he had looked in Kabir Singh. This one was a disappointment.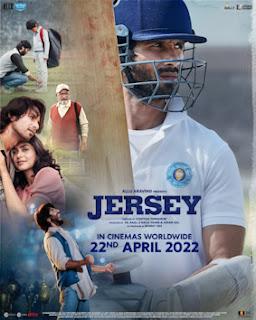 4. Gang of Ghosts:
A significantly lesser known film from 2014, Gang of Ghosts is the remake of the most loved 2012 Bengali comedy satire, Bhooter Bhabishyat. It had Sharman Joshi, Anupam Kher, Jackie Shroff and other notable actors, but it could not establish the satire and point that the original version had done by tickling the funny bones. Music played an essential part in the Bengali film, which added to the film's message of satirical comedy. The Hindi version lacked the music scenario altogether. Dialogues were perhaps the most significant pointers one would remember Bhooter Bhabishyat for. Gang of Ghosts absolutely failed in that part.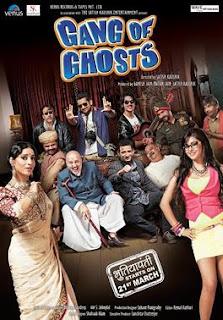 5. Dhadak:
I think this has been written anonymous times already. This 2018 film saw debutant Ishaan Khattar and Jahnvi Kapoor in the lead roles. It is a remake of the 2016 Marathi movie, Sairat. It is a brutal tale highlighting the demons of Honour Killing. Again overt glamorisation killed the main highlighting factors of the film in the Hindi version. I also failed to understand why the makers chose to change the ending! Was it to emphasize the brutality and extremity of Honour Killing? Despite the vivid promotions, regardless of their intentions, Dhadak did not live up to the audience's expectations and failed to create much impact.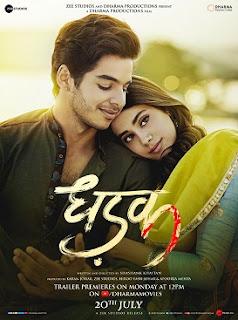 So, this is my list of disappointing Hindi movies remakes of regional films. Do you like to watch remakes? Is there any regional movie that you would love to be remade in Hindi? I would love to watch films like Helen (Malayalam), Theeran (Tamil), and Vinci Da (Bengali) be made in Hindi.
This blog post is part of the blog challenge 'Blogaberry Dazzle' hosted by
 Cindy D'Silva and
 Noor Anand Chawla and sponsored by BakezbyDaizy
.