We miss live concerts a lot. And it's awesome to see drive-in announcements and live streams and all kinds of innovative options coming from artists in Canada and beyond - but we still can't wait for something that looks and feels like (or close to like) it used to feel at a club show or in a stadium or at a festival.
Today (because I just can't stop thinking about it, and I'm sure I'm not the only one), I've got a list of 5 things that I miss from live concerts, and that I can't wait to experience again.
Ready? Here we go!
ps. If there's something that you think belongs on this list, leave a comment and tell us!
The Anticipation and Pop for the Headliner
There's a feeling in an excited crowd that feels like electricity - and while you'd think that it comes strongest when the band plays their big hit or the last song of the encore or something like that, I've always thought that it comes before they ever take the stage. At big shows there's a hum, talking and fidgeting and moving around, with most eyes on the stage and a state of readiness that can't be overstated. It's awesome and I love it.
And then the band comes on stage and the crowd explodes!
Or a tech comes out on stage to check mics and monitors and the crowd cheers because they're so excited. Once I even heard the crowd fire up when Lennon Stella 's dad took two steps out onto the stage to take a photo of the crowd before the show started
That first big burst of cheers welcomes the artist to the stage. It's something they can use right away to see how excited the audience is to see them. And I have to imagine that a big roar from the crowd has to be an indicator that all they have to do is put on a good show without trying too hard to do something outrageous, and the fans will be with them the whole way.
I can't wait to feel those things.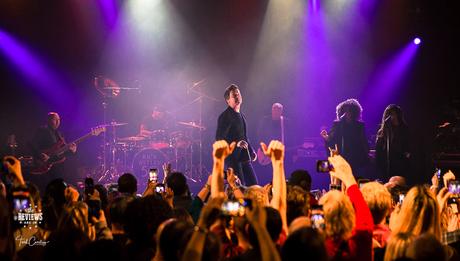 The Choral Sound of the Crowd Singing Along
Look, this one is pretty straight forward, and maybe you don't love it as much as I do, but when hundreds or thousands of people at a concert bring their voices together to sing along with the band, or better yet, sing to the band while they listen, I'm very happy.
It doesn't matter how talented the individuals in the crowd are, it doesn't matter how long they've been fans or if they're wearing merch or anything else. In those moments, when a pile of voices come together and just sing, it feels like a choir or a campfire sing-along.
Off the top of my head, I remember the sound of the Toronto crowd at the amphitheatre when Florida Georgia Line played H.O.L.Y. is was loud, really loud. I was in the 10th row or so, so most of the crowd was behind me and it was like I could both hear and feel the sound coming over my shoulders and heading to the stage.
I'll also never forget Morgan Wallen's crowd at Boots & Hearts 2019, they were loud, but they were also excited to sing and scream Whiskey Glasses at him - and it caught him off guard in the best way.
Please, when you're at your next concert, don't hesitate when you want to sing. Maybe you'll start or be part of something special.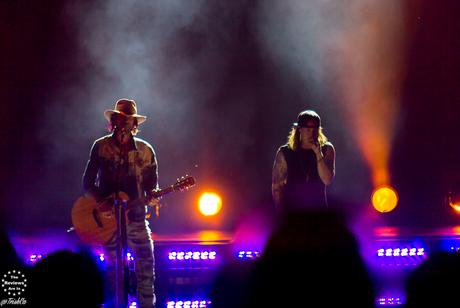 The Looks on Faces in the Meet & Greet Line
This one might not have anything to do with the music on stage in the moment, but it's still awesome and I miss seeing people excitedly waiting in line to meet an artist they love. Maybe they're a regular and they've got inside jokes and lots of love and history (we see you, Justine), maybe it's their first time meeting their favourite artist and they're just doing their best to hold it together. It doesn't matter the circumstance, I love the happiness in those faces.
When all of the things we love about music come back, I hope meet and greets can be included in some way, even if it means a few fewer selfies and hugs at the start.
And if you love meet and greets, I bet you're hoping the same thing.
Double and, I know that there are artists out there who miss meeting you fans before and after shows as well, don't forget what you mean to them when you're thinking about how much they mean to you.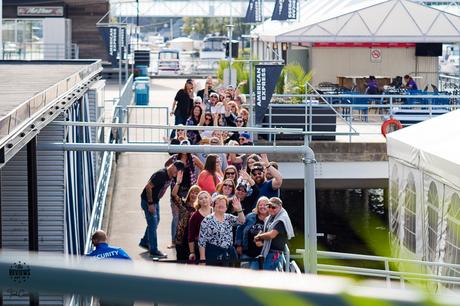 New Music, Live
There is something really cool about hearing an artist say "do you guys mind if we play a new one?". It's different than an artist that plays the stuff from the new album when you're there to see the hits, I'm talking about the unreleased, unrecorded, just written, you're hearing it here first stuff.
I can remember a lot of artists saying something along those lines over the years. But if I think back almost 20 years now I can remember Chad Kroeger of Nickelback saying something along those lines, something like, 'we just wrote this one and haven't had a chance to release it yet, here we go' - and then playing How You Remind Me. I don't care how y'all feel about Nickelback or that song, it's a cool live music memory for me.
Here's hoping that artists continue to test new songs on live crowds when things are going well in a set. Here's hoping we get to hear some more huge hits before they get to Spotify. And here's hoping you can brag to your friends that you heard the newest song from your favourite band before they did!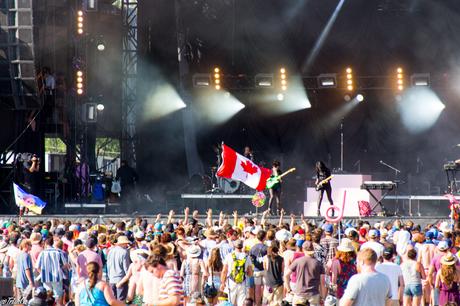 Maybe it's pyro you didn't expect, or a special duet that you had no idea was coming. Maybe it's someone's birthday or someone plays a prank on stage or there's just something wild or sweet and unexpected in the middle of a show - there are unlimited ways that surprises pop up at concerts.
And I wouldn't have it any other way.
Yes, sometimes surprises are bad - but more often than not, they're fun and add great depth to the story of the night.
I can't wait to say WOW when an artist does something cool or smile when someone gets called up on stage, Heck, I think this is the longest I've gone without seeing someone propose at a concert in the last 5+ years.
Bring on the surprises. Bring on the live music.
Be safe wherever you are. Be smart. If you're going out, please take care of yourself and those around you so we can all get back the things we love about concerts sooner rather than later.