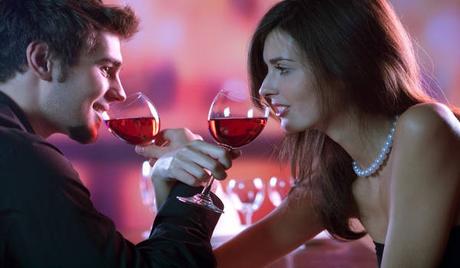 So you have decided that you want to get back with your ex again. You are determined to make a fresh start with your ex again and you have prepared your mind that you will do what it takes to have them back in your life again.
Making that decision is not easy because it is possible to get rejected or even ignored because after all, they did break up with you.
However it is definitely not impossible to get them back and the best way to do so is to start dating them all over again.
After all, that's how you two started and that's how we want to get started in a relationship with them again. So here are 5 steps to take to get your ex out on a date again:
Step 1: Realize that the old relationship you had with your ex is over.
In order to start a relationship with your ex again, you have to realize that the old relationship you had previously with your ex is gone. This is important because you don't want to go back to the same relationship that got you to where you are right now in the first place.
The reason your ex broke up with you is because they didn't want to be with you in that relationship in the first place. What you want is a new relationship with your ex. One that is build on a different foundation where you learned the mistakes of what to do and not to do in the last relationship.
So come to terms that your old relationship with your ex is over. You want a new one. Which means when you eventually do go out on a date with your ex, do not mention anything of the past because what's past is past. You want to create a new chapter in your love story and it all begins with the mindset of going into a new relationship with your ex.
Step 2: Stop everything that is pushing your ex away from you.
Have you been begging or pleading your ex to get back with you? Have you been constantly checking up on your ex to see what they are up to? Have you been doing anything to make them feel annoyed and want to ignore you?
If you have, then you have to stop doing it right now. All these things are only seen as annoying to your ex and it will get them to be more determined to never want to be with you or even meet you again.
So what should you do? You should leave them alone. That means no checking up on them or even contacting them at all. If they contact you, that's fine, but make sure that you aren't the one that is contacting them.
When your ex feels that they are no longer being "harassed" by you, only then will they be open to meeting up with you again.
Step 3: Let time pass.
This is important because you need to let yourself and your ex heal from the hurt sustained in the relationship. Only once you two have healed, can there be room for love to blossom between you two again.
And the best way to do this is to let time pass. The powerful think about time is that it allows your ex to not only heal, but also a chance to miss you. When you leave them alone and let time pass without you contacting them, a part of them will start to wonder what you're up to and even miss you.
Step 4: Start as friends again.
Many people shun this idea of just being "ordinary" friends because they don't want to be in the "friend zone". So they make the mistake of telling their ex to choose between being getting back with them or not even being friends.
This move seldom works because if your ex still wanted to be with you, then they wouldn't have broken up with you in the first place.
So why start with being friends? Because from here, you can slowly start to attract your ex back again and make them fall in love with you again.
By being friends, you're letting the backdoor open to make your way back into your ex's heart again. If you think about it, you and your ex mostly likely started of as friends before becoming lovers. So start with being a friend again and from there you can slowly earn your way back into their hearts.
Step 5: Time to ask them out on a casual dinner date.
This is the benefit of being friends with your ex. By being friends, your ex will be more likely to go out on a casual dinner with you because they will feel comfortable around you again. Compared to if you weren't friends and you suddenly ask your ex out for a casual dinner, they will feel suspicious and suspect that the reason you are asking them out is to ask to get back with them.
If this is what they suspect, then chances are that you aren't going to get that dinner date. Your ex will either reject your request or even just totally ignore you. We don't want that.
But as friends, your ex will just think it's a casual dinner and won't suspect much. In fact, your ex has no reason to suspect anything because of how you're going to ask them out. And this is how you ask them out:
"Hey [ex's name], my friend just recommended a nice food place called [restaurant name]. Have you tried it yet? If so, is it good? I want to try it out but everyone is busy this weekend! If you're not too busy, would you mind joining me just for a quick dinner on [day]? It would only be for half an hour or so then I got to leave. If you can't that's fine. I'm just trying to find someone to join me because I don't want to eat alone haha! Let me know so I can reserve seats!"
This message is a very "harmless" message to your ex where they won't suspect that you have an agenda to get your ex out. To them, all you wanted to do is just not eat at the food place alone.
Furthermore, you specifically mentioned that you had to leave after half an hour or so. This way your ex would know that they won't be stuck there for a long time in case you were planning to ask them to get back with you.
When done right, your ex have no reason to reject or ignore this message of yours because all it really seems like is a very casual dinner with a "friend".
What To Do During The Date
Congratulations! If you have followed all the steps I have laid out so far, you should have gotten the dinner date with your ex. So what should you do during the date?
Here are a few pointers for you:
Dress nicely, but not too overly formal as well. You want to strike a good impression with your ex so that you can have more dates in the future.
Always smile and look happy. Everyone loves to be around a happy person and when you are constantly smiling and looking happy, your ex will perceive that you are different and this can make your ex feel attracted to you all over again.
Do not talk about the past. As I have mentioned in Step 1, you do not want the old relationship. You want a new one, so no mentions of the past. The last thing you want is for your ex to stand up and walk away in the middle of your dinner date!
Talk about fun and light topics. Remember back to the time when you two were dating. You were always talking about fun and light stuff and that's how you need to kick off your first date with your ex after the breakup.
Leave early. Try not to make the dinner date last more than an hour. We want to keep it short, fun, and positive. This way it will make your ex be open to meeting up with you more.
What To Do After The Date
If you had followed all the pointers listed above, you would find yourself making a favourable impression on your ex. However it's not time to ask them to get back with you yet. It's still too soon.
You want your ex and you to slowly ease yourself into a relationship again. So right after the date, drop them a message once you get home that you had a great time with them and thank them for joining you for dinner.
After which, wait a couple of days and see if your ex initiates contact with you. If they do, reply in a very friend and polite way. Remember that during this time, you are just trying to slowly build your attraction up in them. So take it slow and focus on light and fun messages only.
If your ex does not message you, wait till a week later and ask them out for a casual coffee again just to "catch up". If you had left a favourable impression from the last date, your ex will want to meet up with you again because after all, it was pleasurable to see you.
So keep doing this until slowly you build up momentum and attraction in your ex's eyes.
In conclusion, follow these 5 steps to get your ex out on a date and soon you will slowly find your way back into a relationship with your ex again.