INFOGRAPHICS
35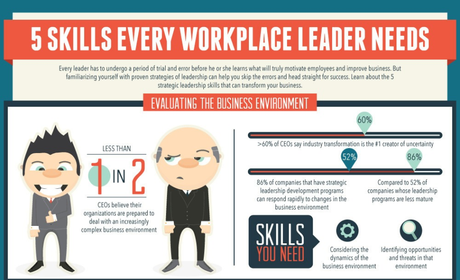 3 Flares
Twitter
1
">
Facebook
0
Google+
0
">
LinkedIn
2
">
Pin It Share
0
">
Buffer
0
Buffer">
Reddit
0
">
Email
--
Email to a friend">
3 Flares
×
Every leader has to undergo a period of trial and error before he or she learns what will truly

motivate employees and improve business

. But familiarizing yourself with proven strategies of leadership can help you skip the errors and head straight for success.

Learn about the 5 strategic leadership skills that can transform your business.

This is an awesome infographic, a lot of great information here.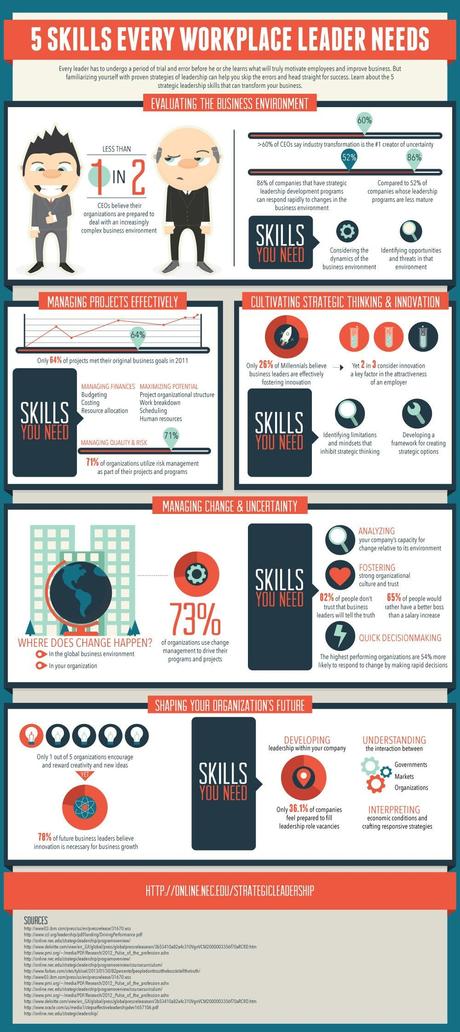 Source: DailyMuse
3 Flares
Twitter
1
">
Facebook
0
Google+
0
">
LinkedIn
2
">
Pin It Share
0
Buffer">
Reddit
0
">
Email
--
Email to a friend">
3 Flares
×
The following two tabs change content below.




BillionSuccess
Staff Contributor
We're all about entrepreneurship and Motivation. We share the stories of successful founders & startups. The "Green Tie" symbol stands for anyone doing what it takes to build great businesses, and also willing to teach the ropes to a newbie entrepreneur.




Latest posts by BillionSuccess (see all)
5 Skill Needed to Be a Leader in The Workplace

- 01/11/2014

From Poor To Rich: How Much Does it Take to Reach a Billion

- 12/21/2013

Co-Founders: What's it Really Like Partnering up In a Startup?

- 12/14/2013