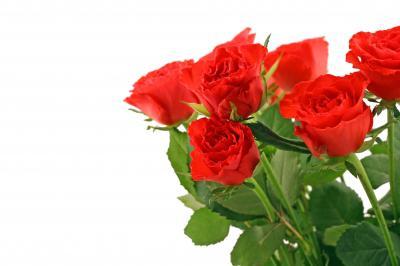 Giving a gift to someone you love is very rewarding, especially if they like what they're receiving. I know that, whenever my kids or older relatives buy me something, I'll love it because they know exactly what I like. However, judging someone's tastes can be difficult at the best of times, which is why some gifts work better than others because they have so many qualities. If you have a wife, girlfriend or other woman in your life, here are five easy gift ideas for them:
Flowers. A classic gift, florists in Leeds and other major cities and towns sell a range of flowers from vivid red roses to complex yet colourful mixed bouquets. At their best, flowers are fragrant, luxurious and can brighten up anyone's mood.
Perfume. As with flowers, it can smell great. It's widely available in shops and online, but it's worth avoiding the cheap stuff, as that can be a little overpowering. Perhaps combining it with flowers in a gift hamper could work – Interflora offer flowers online as part of a hamper.
Jewellery. The sheer variety of jewelry items and materials available means that you're spoilt for choice if looking for some. This means that you'll need plenty of time to find the perfect necklace, earrings or bracelet.
A fancy meal at a restaurant. Not one of the most obvious gift, but if you want to cheer your wife or girlfriend up, you could always take them out for dinner for their favorite meal. Perhaps you could even give them another gift while you're there.
A weekend break. Not that obvious, but a weekend away at an upmarket hotel could be one of the most romantic gestures you could perform for the woman in your life.