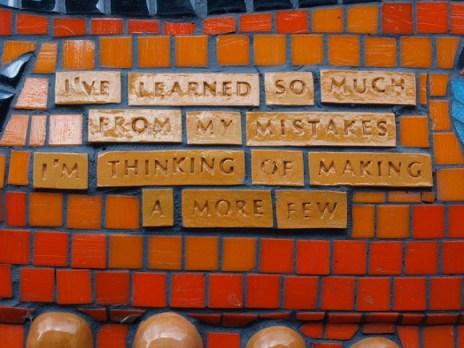 Photo credit: Paula Bailey (Flickr)
When it comes to business professionals, LinkedIn is probably one of the best platforms out there. Unfortunately, many people are still struggling to leverage it successfully.
"Why can't I make it work for me," is a question I often hear and read. I will answer with this: mistakes.
In my four years as a LinkedIn member, I have seen brands big and small make recurring mistakes that need to be addressed urgently.
Wondering what these are? Read on, I have five for you.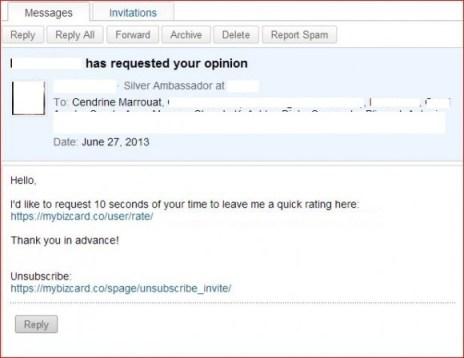 Nothing says "I don't really care about you" more than mass messages — especially those coming from connections we barely know.  They are very annoying.
Writing recommendations for strangers - You would not put your reputation on the line for some random person you have just met, right? So, why would you do it online?
Inviting people to connect without introducing yourself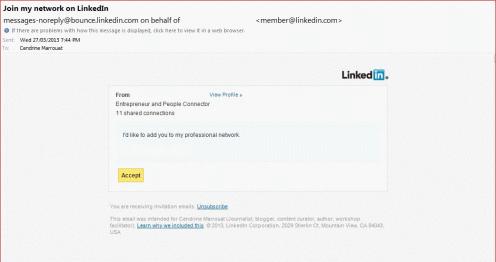 Imagine that you are at a party. Would you walk to other guests, hand them your business card without a word, and then leave?  Of course, not! It would make them feel very uncomfortable.
The fact that things happen online does not change anything. People still want to know that the person behind the LinkedIn profile is a human being, not a robot.
Remember that the size of your network does not matter. What matters is how well this network reflects who you are as a professional.
No knowledge of the (n)etiquette - Call me old-fashioned, but I believe in courtesy and treating others with respect. When emailing people, say "hi" and use polite phrases. Proofread your messages. Uncheck the "Allow recipients to see each other's names and email addresses" box if you must contact several people at the same time. And, should you encounter problems with other members of the site, watch your language and behavior — even privately.
Have you caught other mistakes on LinkedIn? If so, what are they? Any personal story you would like to share? 
social networking , social networking mistakes

This article
by
Cendrine Marrouat
is licensed under a Creative Commons Attribution-NonCommercial-NoDerivs 3.0 Unported License.