Rally Cry is coming on Friday, October 19 - and we can't wait!
More than a decade into their life and career as a band, Arkells have put together their fifth full-length album of rock and roll. The Canadian stars, four-time Juno winners, and six-time Gold certified act has put together a collection of 10 songs for their new record.
We've had the chance to see the band live on some big stages. We've played their music on repeat. And we've got 5 reasons we're excited for Rally Cry!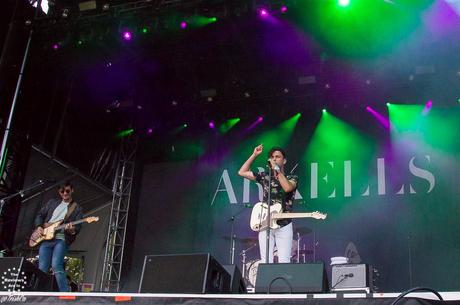 5 Reasons We're Excited for the New Arkells Album, Rally Cry!
1. We've Been Waiting!
Morning Report was a killer album that landed on our Most Played Albums of the Year lists in 2016 and has been in high rotation ever since. And while the releases of Knocking At The Door and then People's Champ made us happy and had us singing and dancing - the prospect of an entire album is something that we have been waiting for with baited breath.
2. We're Already All-In on People's Champ and Relentless!
People's Champ is a jam that climbed to #2 on the Canadian alternative chart and #3 on the Canadian rock chart. It's a big tune that earned the boys love at radio and online. With more than 1 million total plays between YouTube and Spotify, it's clear that people are into it. And not just us.
Relentless becomes the official lead single from Rally Cry, and we're pretty sure people are going to be into this one too.
In an email from the band's team, we learned that Max and Mike caught up with The Tragically Hip's Paul Langlois last fall for and got to talking over a beer. They talked about music and being in a band, and about Gord Downie, with Langlois saying about the beloved poet and lead singer, "Ever since I knew him, he was relentless. Like a dog on a bone." and that stuck with Max. That expression became the chorus, with the Arkells leading man adding, "I was thinking about the band, and how we lean on each other, and how each guy brings something different but contributes to a larger idea. We find strength in each other. In being relentless.".
The song's start came from a South African artist named Chicco, whose work the band was introduced to by Max's dad. The band was so inspired that they sampled a song to start the demo of Relentless. When they were able to add the chorus after that hang out with Paul Langlois, it all came together.
3. New Music To Learn to Sing Along to Live!
Arkells shows are a whole lot of fun, they're a rock & roll party and a blast to sing and dance at from start to finish!
We know that all ten of these songs aren't going to make it into the regular setlist, that's just unreasonable. But, if any of them are going to join People's Champ, we're excited to be ready for them.
The album drops on October 19, 2018 - and while we don't know how long it will take for us to learn all of the words to all of the songs, it probably won't take long.
4. More Rock & Roll Protest Songs!
At The Rally show in their hometown of Hamilton, ON this summer Max told the crowd that there were going to be a lot of protest songs, and if that trend holds on the new album, we're here for it.
There's no reason that fun rock and roll can't also have a message. So if Max, Mike, Nick, Tim, and Tony want to drop a political message or two into a ten-track album, we trust them to pull it off.
"I told you, most of these are protest songs. It's either a love song or it's a protest song..."
5. Celebrating Canadian Music!
We are big believers in the talented musicians from coast to coast in Canada. In all genres, we are represented with excellence.
The Arkells are a big part of that right now. They are a strong, smart, relevant, and important voice in Canadian rock. And as they grow and play more shows in the United States and overseas, they become more important as ambassadors of our musical culture.
Rally Cry is the next step for the band. It's the follow-up to a successful album. It's another chance to leave their mark. And it's another chance to show the world that Canadian rock and roll is good rock and roll.
Pre-order
Rally Cry
now - on CD, LP, and in awesome bundles!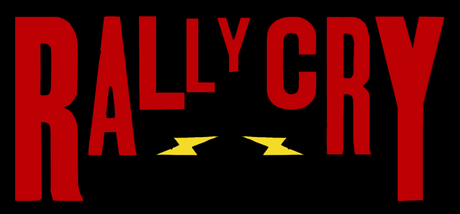 Arkells, Rally Cry Tracklist