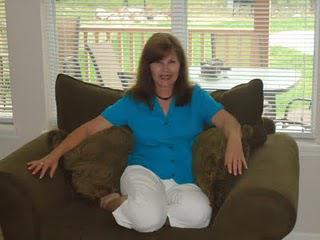 My schedule for the week stated that Mitzi Kelly would be here on Wednesday. Today is Wednesday. Okay, it's 3 o'clock in the morning here so it's very early Wednesday. But without further ado, here's my fellow dog lover, Mitzi!
Mitzi Kelly grew up in El Paso, Texas and then moved to San Antonio where she met her husband of 30 years.  She has one terrific son and five very spoiled dogs. She started her own bookkeeping business but her dream of writing always stayed with her. She began her writing career doing feature articles but soon realized that was not what she wanted to do. Real stuff was boring! So she took her love of fiction to develop amazing characters and scenarios and created The Silver Sleuths Mystery Series. The first book in the series, Classic Revenge, has received wonderful reviews. The second book, Deadly Policy, will be released early 2012.
What or who inspires you?
Everything and everybody. I know this sounds silly, but it's true. I can see the story in everything around me, and as a writer, that's the true power of fiction. The 'what if' game doesn't have to stop until you are completely satisfied with your version of the person or incident.
When did you first know you wanted to write more than postcards and letters?
I discovered I wanted to write way back in middle school. We were just starting to learn about creative writing. I scored high on my first few attempts at creating short stories and my teacher encouraged me to keep it up. I figured someone as amazingly brilliant as my English teacher had to know what she was talking about, so I gained some self-confidence and began regaling my biggest fans, my mother and father, with constant stories I had created. I'm sure they were thrilled!
Who, living or dead, fictional or real, would you like to meet and pick their brains for ideas?
Margaret Mitchell, the author of my all time favorite book, Gone With The Wind. Writing that book must have been an amazing adventure and I'd love to hear from her own words what it was like.
What advice do you have for aspiring writers?
The most important advice is to never, ever, ever stop pursuing your dream. You're going to get those dreaded rejection letters, but don't let it deter you. It's part of the process, and if you don't let rejection make you feel rejected, you're going to learn something from every attempt you make to find just the right publisher for your work.
What are you working on now?
I'm in the middle of the third installment in the Silver Sleuths series, and I'm also working on a contemporary romance trilogy. In addition, I have four compelling plot ideas I'm developing ranging from a family saga to a dramatic women's novel.
Links:
Website: 

www.mitzikelly.com
Email: 

[email protected]
Facebook:  Mitzi Kelly, Author
Amazon.com
Barnesandnoble.com