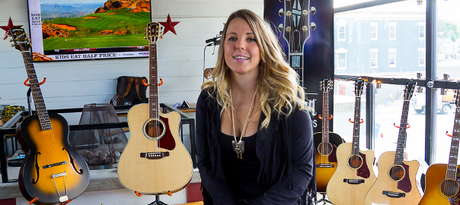 ~Photos by Trish Cassling, Canadian Country Music Association, Chris Buck Band, country music, Lisa Nicole, Martina McBride, Miranda Lambert, Robyn & Ryleigh Awesome, Entertainment, Music
Castlegar, B.C native, Lisa Nicole took a few minutes to sit and hang out with us during Canadian Country Music Week in London, ON - and we took the opportunity to ask her 5 quick questions.
Lisa is in the middle of a cross Canada tour, with stops coming up in Halifax, Charlottetown, West Kelowna, and more as she supports her newest release Come Find Me. Check her out online to learn more!
And now, 5 quick questions with Lisa Nicole...
Q1: If you could only listen to 1 album on repeat in the car on a long drive, what CD would you choose?
Lisa: Any Miranda Lambert album
It's hard to argue. As an example of a strong female country singer, Miranda is a perfect fit. And as a fan of her music, it's easy to agree to listening to any of her records over and over again.
Q2: What is the 1st song you remember knowing all the words to?
Lisa: My Baby Loves Me (Just The Way That I Am) by Martina McBride
It was really tempting to start singing the song when she said the title... I had forgotten how great it a song it is.
Q3: When you're not working on music, what is your favourite hobby?
Lisa: Being in the gym or cooking
Lisa told us that she brought her steamer and some homegrown veggies on the road with her so she can keep her healthy diet in check during the tour... only someone who loves to make her own food would do that.
Q4: What is the 1 thing you need to bring with you or have in the room when you are at a writing session?
Lisa: Laptop
It makes sense. You can do anything on a laptop. Record, research, check Facebook - we aren't going to argue with this answer.
Q5: What artist should we be listening to more than we are right now?
Lisa: Robyn & Ryleigh and Chris Buck Band
We know a little bit about both of these acts - and like what we've heard. So if we're getting a recommendation to listen to more, we're willing to second that!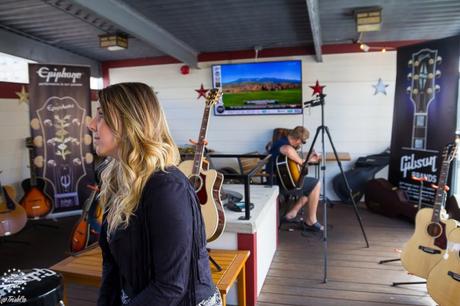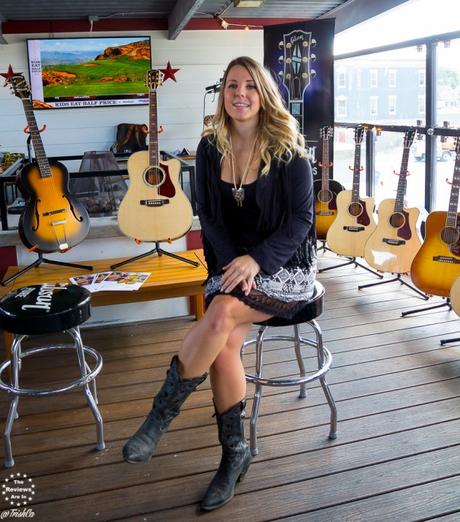 Big thanks to Lisa Nicole for the hang outs. See you soon!