's new EP, Fingers Crossed, is set for release on March 20, 2020, and it's time to get ready with a little bit of extra fun.
We caught up with JJ for our first round of 5 Quick Questions since September 2016 AND Mr. Shiplett also put together a playlist of songs he loves and thinks fit together perfectly for you to listen to during this period of social distancing and self-isolation.
Because there is new music coming in the form of a seven-song EP, we did ask JJ about that too. Here's what he told us, "Fingers Crossed is all heart. It's a collection of songs that I wrote, produced and put blood, sweat and tears into. All in hopes that someone listening, wherever they find themselves in life - can find connection in. That's always been my goal with music, find connection amidst the craziness around us."
Now, hit play to check out this brand new round of 5 Quick Questions with JJ Shiplett, and keep scrolling for more good stuff.
5 Quick Questions with JJ Shiplett
Related: 5 Quick Questions with JJ Shiplett! (2016)
If you're a fan of JJ Shiplett, you've likely already dived headfirst into the first release from his EP. Waiting On The Rain is a great track, a personal outpouring, and a taste of what JJ delivers on Fingers Crossed.
When he released the song he said, "When I wrote 'Waiting On The Rain', I never expected it to be released as a single; it's incredibly personal. But in a world where we're constantly bombarded with the polished social media version of life, I felt like it was a good time for me to be honest about who I am and who I'm working on becoming. It's a song that comes straight from my heart, and I'm hopeful it can find its way to someone else's."
If you haven't listened to it, we highlight recommend that you hit play now.
One of the things that we've been saying over and over again during this upside-down time is that music is still available in a ton of forms for fans to enjoy. There are live performance videos and concert sets, classic albums, new releases ( Fingers Crossed, March 20, 2020), and playlists too.
With that in mind, JJ put together a playlist of songs that he thinks you should dive into at home. There are some really great songs here from artists like Andy Shauf, Kacey Musgraves, Jessie Reyez, Billie Eilish, Tom Waits, Tenille Townes and more.
Hit play and give it a listen. And leave a comment telling us what songs you'd add to the playlist, especially songs from JJ Shiplett's library.
PLAYLIST TITLE
Thanks again to JJ for playing along for 5 Quick Questions and for making his playlist and we can't wait for you all to hear his new EP, Fingers Crossed.
Before you go, here are some of our favourite photos of JJ from the last few years of shows and hangouts.
This slideshow requires JavaScript.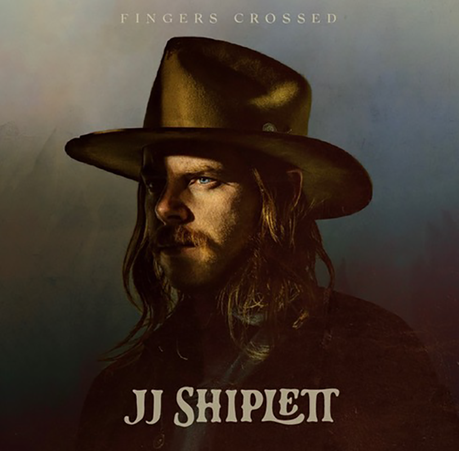 Video Editing: Trish Cassling