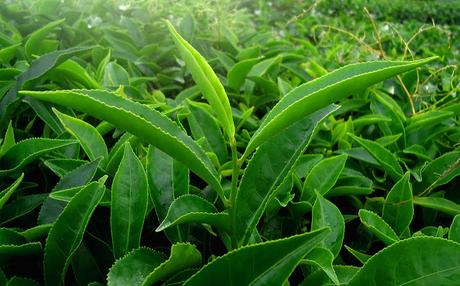 Plants are seeing a rise in popularity. Many people these days have their own indoor plant, tending to it like how one would tend to a pet. While plants have no doubt brightened up a number of millennials' apartments around the world, that's not the only benefit in our immediate lives. Plant extracts are also a great way to help keep our skin looking amazing. While there are a number of plant concentrates and oils out there, we're zeroing in on five plant extracts that will help keep your skin looking its best.
Date Palm
Date palms are the tree source where our favorite raisin-like snack comes from. Date palm extract is known to have a number of anti-aging benefits.
The International Journal of Tissue Reactions published a study
that looked at the anti-aging properties of the natural product and found that it was effective in reducing surface wrinkles and decreasing crease depth. Moreover, visual improvement was seen in 60% of the volunteers who were treated after just five weeks of applying the formula around the eye area.
Aloe Vera
Psoriasis is a common skin condition
that can be very itchy and result in red and scaly skin. The European Journal of Tropical Medicine and International Health found that aloe vera extract has the potential to treat psoriasis. By the end of the 12-month study, the aloe vera extract cream had cured 83% of those who had used the formula. What's more is that as a plant-based product, aloe vera is non-toxic and doesn't have any other side effects for those with atopy-prone and sensitive skin.
Sunflower Oil
When allergy season comes around, our skin tends to get puffy and red due to related skin conditions.
PrettyMe explains how the anti-inflammatory sunflower oil concentrate
can help in reducing skin redness and roughness. It also contains Vitamin E and omega 6 fatty acid, which works to increase new skin cell development. Aside from its anti-inflammatory properties, sunflower oil concentrate also helps in retaining skin moisture.
A study discussed by Healthline
found that sunflower oil was more effective than olive oil in improving skin hydration and maintaining the integrity of the skin's outer layer.
Green Tea
While we all love being under the sun during the warm months, this can often be harmful to our skin.
Dermatologist Neal Schultz found that the antioxidants contained in green tea extract
help prevent and reverse UV damage to the skin. The same chemicals also make the natural substance perfect for those looking for smoother skin.
Liquorice Root
Liquorice root is used mostly as a sweetener in candies and beverages. However, the plant extract also has anti-inflammatory properties that make it a good way to treat redness and rosacea. Aside from that, it's also effective in reducing uneven pigmentation. Physicians even suggest looking for liquorice root extract in eye treatments because a study found that using a cream with liquorice root extract helped lighten dark circles under the eyes.
*this is a collaborative piece.