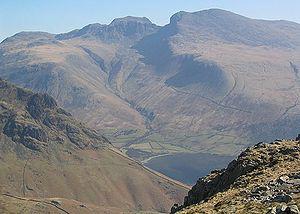 Image via Wikipedia
There are so many things to see and do across the United Kingdom that it can be hard to pinpoint exactly where you and your partner or family should go. But, a weekend break should be something for you to enjoy any time of the year. The big question is where to go, so with that in mind we will be taking a look at a selection of destinations for couples and parents – with both young and older children.
Destinations for couples
We'll start with couples, and work through one special spot to enjoy a rest away from the hustle and bustle of the city and one that encapsulates a nice city break. Whether your kids are able to stay at home, or have flown the nest you need some time for the two of you and whichever you prefer to do, there will be something to tickle your fancy with these.
Lake District – This national park is full of rugged landscapes and amazing opportunities for days out in the country air enjoying the scenery and a night in that follows with a glass of wine in one of the remote holiday cottages in the area. Whether you want to see the smaller villages in the area or set about climbing Scafell Pike there is something to suit every visitor to the area. Tip: Try the Water's Edge cottage at Garnett Bridge for unspoilt valley views and a great base for your weekend.
Edinburgh – It crops up in nearly every top destinations list, but it's always for a good reason. This stunning city boasts brilliant rail links and many visitor attractions and always manages to charm every visitor time and time again.
Destinations for parents with younger children
Now that we have seen a couple of ideas for love's young dream, it's time to consider where you can go with the children to enjoy a UK destination. With children in tow, there needs to be a vast array of activities to undertake and the options of taking your pets and enjoying a dog friendly holiday cottages.
Chester – Whether you want to enjoy the zoo, Blue Planet aquarium or take a tour of the city, there is something for all ages in this historical city. Teach your children about the influence of the Romans, walk around some spectacular gardens and enjoy the diversity of this brilliant destination.
Cornwall – A monkey sanctuary is only the tip of the iceberg down here in the south west of England, there is something for all the family here. Complete with adventure parks and museums which show the wide history of the county, it is a great place to go with your young children. Plus, who can resist the beach?
Destination for parents with older children
With those done and dusted, it's time for us to take a look at the final destination – and one that is suitable for those parents with older children. There is a fine line when it comes to entertaining children, and it's important to know the options that will keep your older children happy.
Peak District – When it comes to older children, they are likely to want a bit more adventure to take their attention. Whether you're interested in mountain biking, bird watching, orienteering or water sports you can get out in the fresh air and enjoy this stunning area. It's not all about booked activities though, so why not use a holiday cottage as a base and explore the region for walking?