5 MINI TREATS & TRINKETS TO SPOIL THE BEAUTY OBSESSED
Looking for a mini treat or trinket to surprise the beauty obsessed in your life? Whether it's a Christmas cracker for the table setting or a little something for those who pop by, these goodies are sure to spoil the recipient!
MAC COSMETICS FIREWORKED LIKE A CHARM MINI LIPSTICK KIT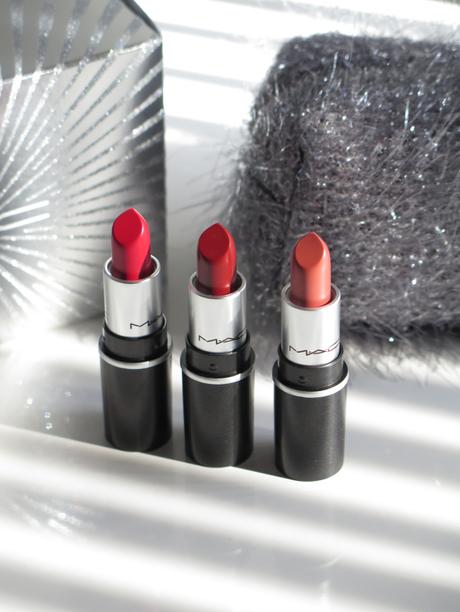 Featuring 3 mini lipsticks in the shades:
Rocket Woman - Blood red (Lustre)
Boisterous - Vibrant pinky red (Matte)
Burst On The Scene - Brownie pink nude (Matte)
This mini MAC treat comes housed in a fun fuzzy pouch, inspired by their holiday theme of Frosted Fireworks. With two reds and a neutral, this set will have your lips party ready and in the festive spirit! MAC lipsticks are some of the longest lasting, and most comfortable formulas to wear.
PALM BEACH COLLECTION HANGING CHRISTMAS BAUBLE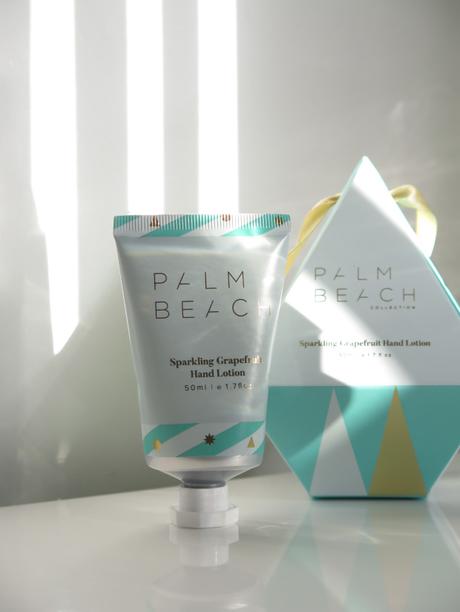 I am loving all the ornamentally packaged hanging bauble gifts that can be hung on the Christmas tree. One of Palm Beach's new holiday scents, Sparkling Grapefruit smells beautifully fresh and fruity, perfect for use in the warmer months - and we could all do with a little TLC hand lotion after a year of so much hand washing! The hand lotion is a generous 50ml.
GLASSHOUSE FRAGRANCES KYOTO IN BLOOM BON BON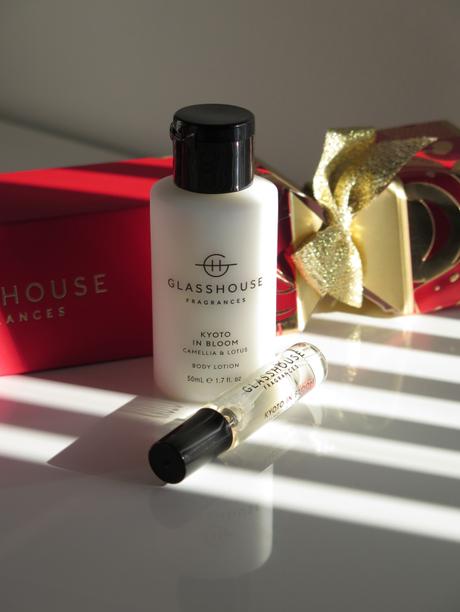 Wrapped up in a red and glittery gold bowed bon bon, Glasshouse Fragrances has included a generously sized body lotion and vial of personal fragrance in one of their most beloved scents - Kyoto in Bloom (Camellia & Lotus). A scent lovers dream, this treat adds a little luxury to the usual crackers around the Christmas table!
LANOLIPS FRUITY BABIES 101 SUPERBALM TRIO PACK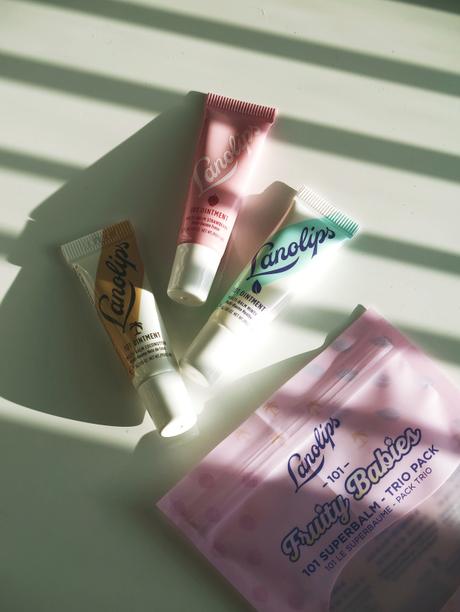 Anyone who loves Aussie brand Lanolips and the 101 ointments needs to get their hands on this mini holiday trio! This great value set features 3 mini fruity 101's housed in a cute pouch. As the name suggests, there are 101 different ways you can use this product - from chapped lips, cuticles, dry skin patches on the face and body, and more.
BURTS BEES KISSABLE LIPS CRACKER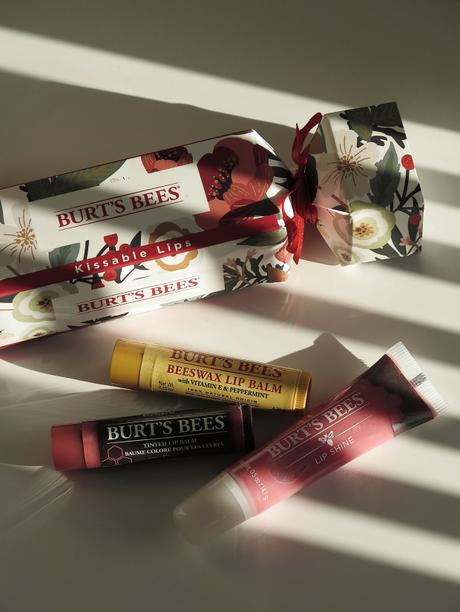 There's some Christmas cracker fun with this offering from Burt's Bees! It's jam-packed with three of their iconic products (Beeswax Lip Balm, Tinted Lip Balm & Lip Shine) to hydrate, tint and add shine to your lips. The formulas are 100% natural and formulated without parabens, phthalates, SLS or petrolatum.

| Bloglovin' | Facebook | Twitter | Instagram |
*A number of items in this post were kindly provided for consideration. For more information, visit my Disclosure Policy.