"Makeup is Art,

Beauty is Spirit"
Every woman wants to look their best and feel young but sometimes unknowingly they do certain mistakes while doing makeup which makes them older than their real age. Yes, makeup is something that can make you look good and enhances your facial features. But, have you ever noticed that if you do not do it right then it can make your skin look dull and appear old. Yes, many of you might be thinking that how can makeup make you look old, right? Well, yes sometimes to look more beautiful some women overuse the makeup which can make their skin a bit weird which appears skin as older.
There are multiple ways and tricks available that help you protect your skin without getting hampered. It is not like you need a stick of kajal or a tube of lip color to be your best. But, sometimes there are events when you want to spend some time and prepare yourself. You should apply makeup using the right method and choose the right products.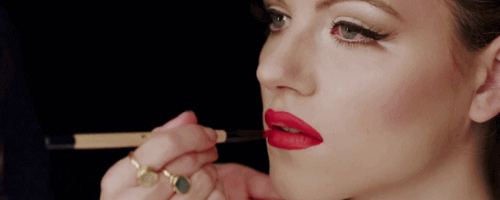 Makeup is complementary to any woman but she should know that she doesn't overdo it to look beautiful. And also, the makeup quality also plays an important role in enhancing your appearance and you should choose a right store from where you can buy the best products. Althea is the makeup and beauty online store that offers best-branded products at reasonable rate. So, instead of searching makeup elsewhere, choose Althea!
Here are some things you should exclude if you want to avoid looking older than you actually are:
Mistake # 1: Applying Too much Concealer and Foundation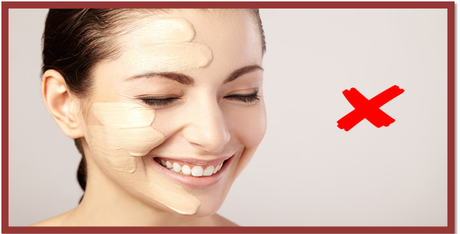 A skin becomes dull and boring with age and in the desire to look young some woman applies too much foundation and concealer on their skin to hide their flaws. So, it becomes quite important that when you apply concealer you should make sure that you give it a perfect matte finish and doesn't look like you overloaded.
How you can do it right?
If you select the incorrect color and put on a too thick layer of makeup, you'll end up highlighting your wrinkles and making your face look aged. To avoid this, top makeup artists suggest pointing clear of thick foundations. Instead, choose fluid ones that contain lighted particles – they'll make your skin look youthful and natural without overloading makeup.
Mistake # 2: Overusing Mascara on Lower Lashes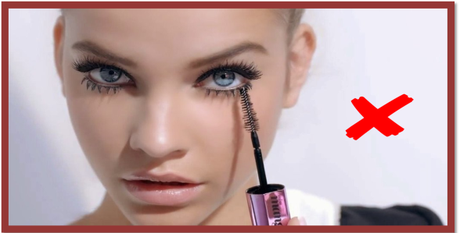 Eyes are something which really reflects your age. If you look closely at any person's eyes, you can easily make out their age if they are growing old. Putting too much mascara on your lower lashes will shift everyone's attention to the wrinkles around your eyes. And this is turn highlight your wrinkles, no matter how small those wrinkles are – thick mascara will make them stand out!
How you can do it right?
Using mascara to touch up those lower lashes and accentuate the edges of the eyes can give your gaze extra expressiveness. So, while applying makeup make sure you use mascara nicely on your upper eyes lashes and a little bit on lower lashes which does not highlight your wrinkles but just make your eyes look beautiful.
Mistake # 3: Selecting the Dark Lipstick Shade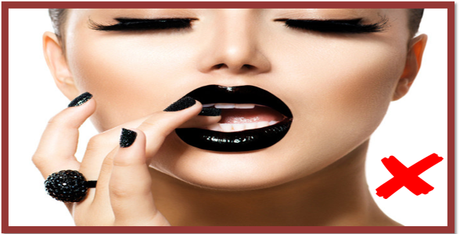 There is no wonder that lipstick can do wonders on your face and after its appliance, your whole look gets complete. Many women choose dark shade red and brown lipstick which is not a bad decision to choose but have you realized that the dark shade lipstick makes your age more than your actual? Yes, it is a fact dark shades color looks you older.
How you can do it right?
When you select a lipstick color make sure to choose bright shades of lip color that will help increase the facial contrast and make you look younger. Hence, one should opt for pinks and beiges, in bright shades and avoid plums and deep reds color.
Mistake # 4: Highlighting your Eyebrows too much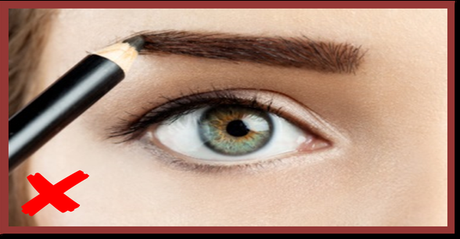 Using intense dark colors to enlarge and highlight your eyebrows can make your face look unkempt and age-worn. Many women in the attempt of looking beautiful think of highlighting their eyebrows which is fine but sometimes they highlight it too dark that eyebrows lost its beauty and make you look dull.
How you can do it right?
Instead of applying too much eyebrow pencil on your eyebrow and making it black,  just highlight a little bit that doesn't look like too much black. So when you are doing makeup, make sure you do not highlight your eyebrow too much that started to look dull. Instead, use colors a tone lighter than your natural eyebrow color.
Mistake # 5: Putting blush on the cheeks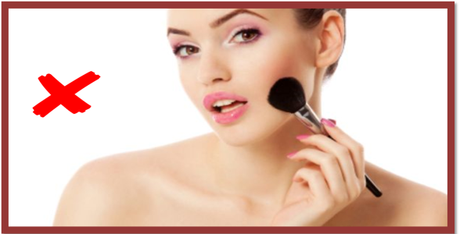 Take care to apply blushes to the upper part of your cheeks, not the central part. Highlighting the apples of your cheeks might have been a good idea when you were younger (child), but as we become more mature, we have to adapt to the changes our skin goes through.
How you can do it right?
Instead of trying to focus on the central zone of your face, try dabbing rouge on the upper cheekbones, not too close to the nose area. Using soft and natural tones will make your face look younger and give a glow. Also, while applying blush on your cheekbones, make sure you do it with a lifting affect upwards.
---
Applying right makeup is a trick, which many women are not aware of, so I suggest instead of looking at youtube tutorial of using makeup, you should focus on things that you should avoid while doing makeup. This will help you in performing right makeup easily.
Buy all the essential makeup products at affordable and budget-friendly prices through Collect Offers. It gives some heavy discounts and coupon codes on branded beauty and makeup products, then make it easy for you to buy these without burning a hole in your pocket.
You are beautiful, just make sure you enhance your facial features through right makeup tricks!