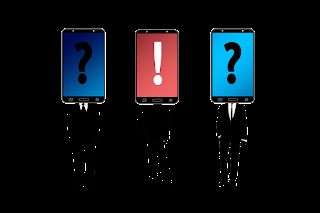 Image via Pixabay
Richard Branson
Steve Jobs
thinking outside the box
Decisive Intuition
Isolate your inner critic from the rest of you. Of course, we all have that inner critic element, as it's important for our safety and security, but it need not overwhelm what we have learned about our business and our customers. Keep it in its place by avoiding the moods and emotions that can cause you to censor yourself on key decisions.
For example, when you begin to feel overwhelmed by the stress of a heavy workload or crisis, it may be time take a long walk to think, or retire to your favorite gym for a workout to change your focus. Then your intuitive forces will help you reach a balanced decision.

Use humor to loosen the grip of your internal critic. Self-critic messages are already so heavy that often bringing levity is valuable in helping balance it all out. For example, say "Oh, there's my inner critic again!" or "Apparently, my inner critic thinks that I shouldn't be the one to do the investment pitch," as you smile at its attempt to thwart you.

Ask your critic what it's trying to protect you from. Think carefully about what's at risk if you follow through with the behavior you are fearful of or are being warned about. Now you can logically isolate the current situation from past experiences, and how this decision can be made, from more recent learning, without repeating past actual risks.
For example, you might find that the critic is trying to prevent the repeat of past pain where you trusted someone and later felt betrayed, or a time when you delegated work to someone else and you felt let down. Now you decide from confidence rather than fear.

Work to be a better advocate for yourself. Once you are able to isolate the internal critic portion of your being, and better understand its cause and boundaries, you will be able to restore trust in yourself, repair your own reputation internally, and restore self-leadership. The better you understand it, the quicker the critic will disarm and relax.

Practice new behaviors to wire new neural pathways. New modes of trusting yourself won't happen by thinking alone. If your inner critic procrastinates, start working on that task right now. If you have been hesitant to delegate work, make a list of all your activities and publish a delegation list for all to see. Repetition increases skill and defeats the critic.