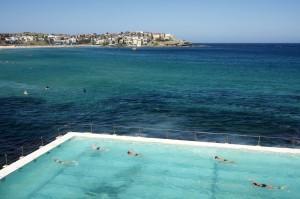 Aside from kangaroos, koalas, and some gnarly surfing, there are lots of great places to see and cuisine to enjoy in vibrant, bustling Sydney, Australia. And the reason we're here is to lay out your itinerary for a healthy five day visit. For a country surrounded by water, Sydney is a surprisingly diverse area, which is evident in their art, religion, music, and food.
While we recommend visiting during the summer months, December to February, the country's mild climate makes traveling ideal at any time of the year.
The train is the best and easiest mode of transportation, so keep your eyes out for the Metro Monorail or the Light Rail during your travels. And on a side note, the Australian Dollar is practically equivalent to the U.S. dollar, so that should help you American travelers budget for your vacation.
So here it is; your five-day itinerary for a healthy and fun-filled Sydney vacation:
Day 1:
Day 2
Day 3
Day 4

Day 5